Tips For Your First Time Stand-Up Paddleboarding
Why Everyone Should Try Stand-Up Paddleboarding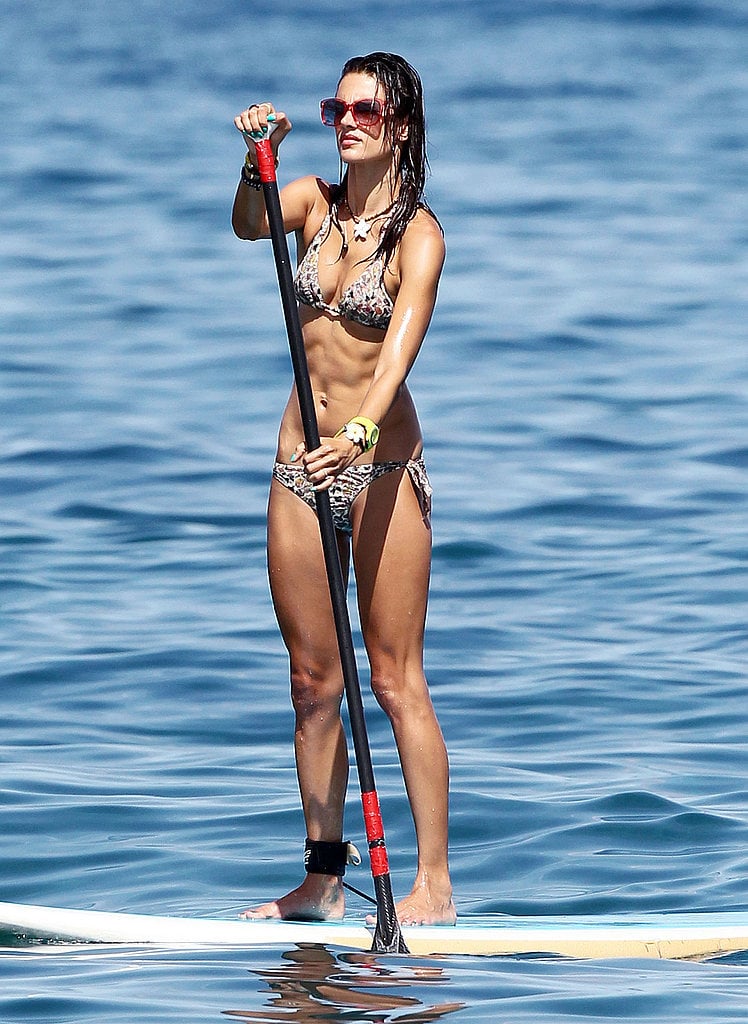 I recently tried my hand, well, whole body, at stand-up paddleboarding. After looking at photos of Jennifer Aniston and Matthew McConaughey tooling around with paddle and board, I thought I was prepared. While SUPing is really not that difficult, especially when the water looks like glass, I was still hoping for a few beginning pointers other than terse advice to "balance" from the rental desk where I picked up my 11-foot board.
But that one word of advice is not to be underestimated; balance is key. You do not, however, need to start immediately standing on your board. Start in a low kneel (booty on your heels), then work your way up to a high kneel ("standing" on your knees), and eventually to standing. When you do make it up, it helps to have your feet just a bit wider than hip distance apart, toes pointed slightly outward, and knees slightly bent. Actively engage your core (just like at the gym when confronted with standing core exercises), but allow your entire body to respond as the waves roll in.
If you're ocean bound to SUP, I suggesting heading out in the morning when the water tends to be less dramatic. I jumped on my board in the later afternoon as the wind was picking up, making for choppy water. Ultimately, these conditions turned my rough start into a killer workout. Heading directly into the bumps and swells the ocean offers up is easier than riding parallel to the breaking waves. If you roll off the board due to waves, you have a splashy and refreshing landing into the water.
It's best to start heading into the breeze as you paddle out so you will not want to battle the wind, when tired, as you make your way back to the shore. The paddling works your abs and arms, and if you really dig with your paddle, you will feel a nice bit of burn in your obliques. If the waves participate, try to surf in to the beach when returning your board — it's fun and will make you feel extra cool.
Have you tried SUP? What's your advice for beginners?