Toothbrushes and Bacteria
Your Toothbrush Probably Contains Other People's Poop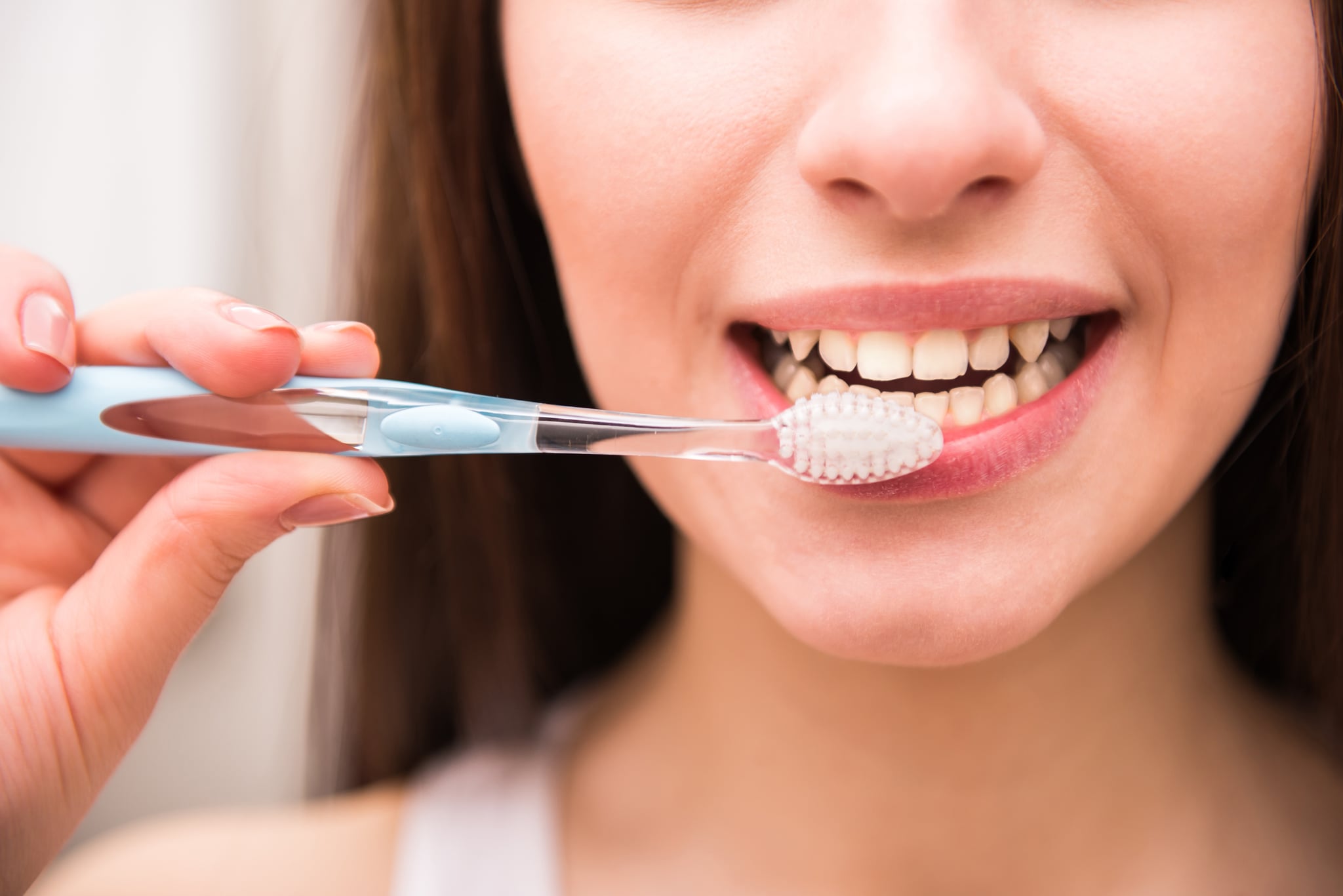 You may have heard this before, but leaving your toothbrush out in the bathroom can lead to some gross consequences. A new study of found just how disgusting — if you share a bathroom, chances are there's someone else's poop on your toothbrush, no matter how you store it.
Researchers at Quinnipiac University tested toothbrushes from communal bathrooms at the university and found that, regardless of storage methods, at least 60 percent of toothbrushes were contaminated with fecal matter. Disinfecting by rinsing with cold water, hot water, or mouthwash failed to help — in fact, all toothbrushes rinsed with mouthwash tested positive for fecal contamination.
The problem, researchers say, isn't so much about your own fecal matter, but poop particles from someone else. Using a toothbrush contaminated with someone else's fecal matter can spread "bacteria, viruses, or parasites that are not part of your normal flora," said Lauren Aber, a graduate student at Quinnipiac University. The research team found that of the toothbrushes tested, there was an 80 percent chance that those that were contaminated contained fecal particles not from their owners.
More surprising news from the study: while you may think that using a toothbrush cover will shield yours from germs, the researchers found that those actually became prime breeding grounds for bacteria to thrive. Instead, they recommend following the American Dental Association's guidelines for toothbrush hygiene:
Thoroughly rinse toothbrushes with tap water to remove any remaining toothpaste or debris.
Store your brush in an upright position and allow it to air dry.
Don't cover your toothbrush or store in a closed container.
Replace your toothbrush every three to four months.
The American Dental Association also suggests storing your toothbrush in antibacterial mouthwash, although it notes that more studies need to be done to see if this method actually works for sanitization. Grossed out? Here are more ways to keep your toothbrush germ free.