Using Social Media For Weight Loss With Weight Watchers
The Power of Social Media Fueled This Woman to Weight-Loss Success
One of the best things about Weight Watchers is the sense of community it provides its members. That is something that member Ginger Nix knows well, as she used Weight Watchers as a driving force behind her weight-loss journey. Also contributing to her success? Her massive Instagram following, which keeps her motivated day in and day out. Keep reading to hear from Ginger herself just how she has handled her 54-pound weight loss over the past few years and what her tips and tricks are for life and especially for vacation.
Ginger: Before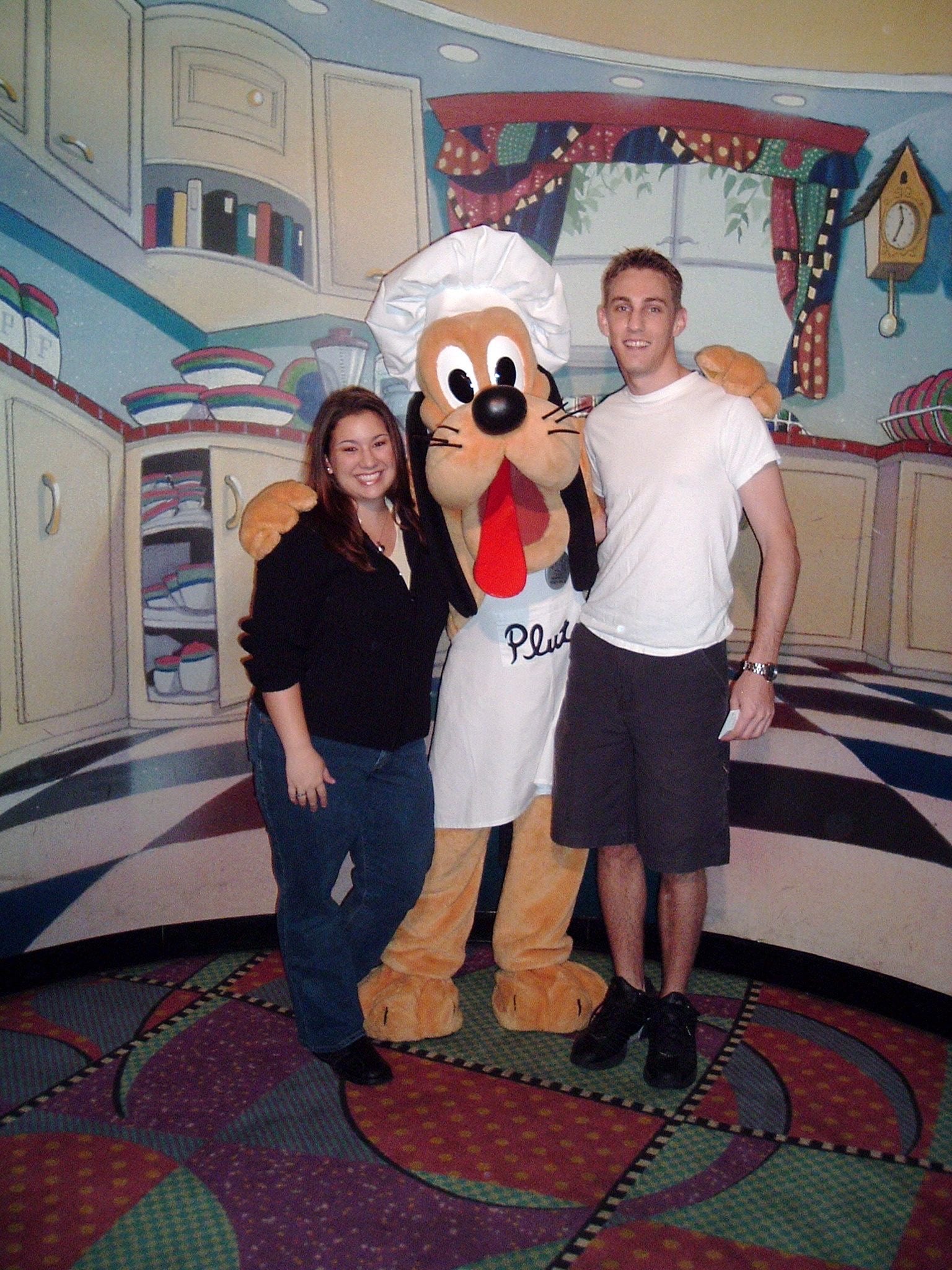 POPSUGAR: How much weight have you lost? How long did it take to lose it?
Ginger Nix: I've lost 55 pounds over the course of four years and multiple pregnancies!
PS: How did you do it?
GN: I did it with the Weight Watchers SmartPoints program and the Weight Watchers Instagram community.
PS: Did you only focus on diet or did you include exercise too? If so, how much/what kind?
GN: At first I solely focused on eating healthy foods and appropriate portions, but the longer I was on the Weight Watchers plan, the more exercise I incorporated. Two years ago I found a local Zumba class that has changed exercise from drudgery to "dance time" and now I'm addicted.
Ginger: After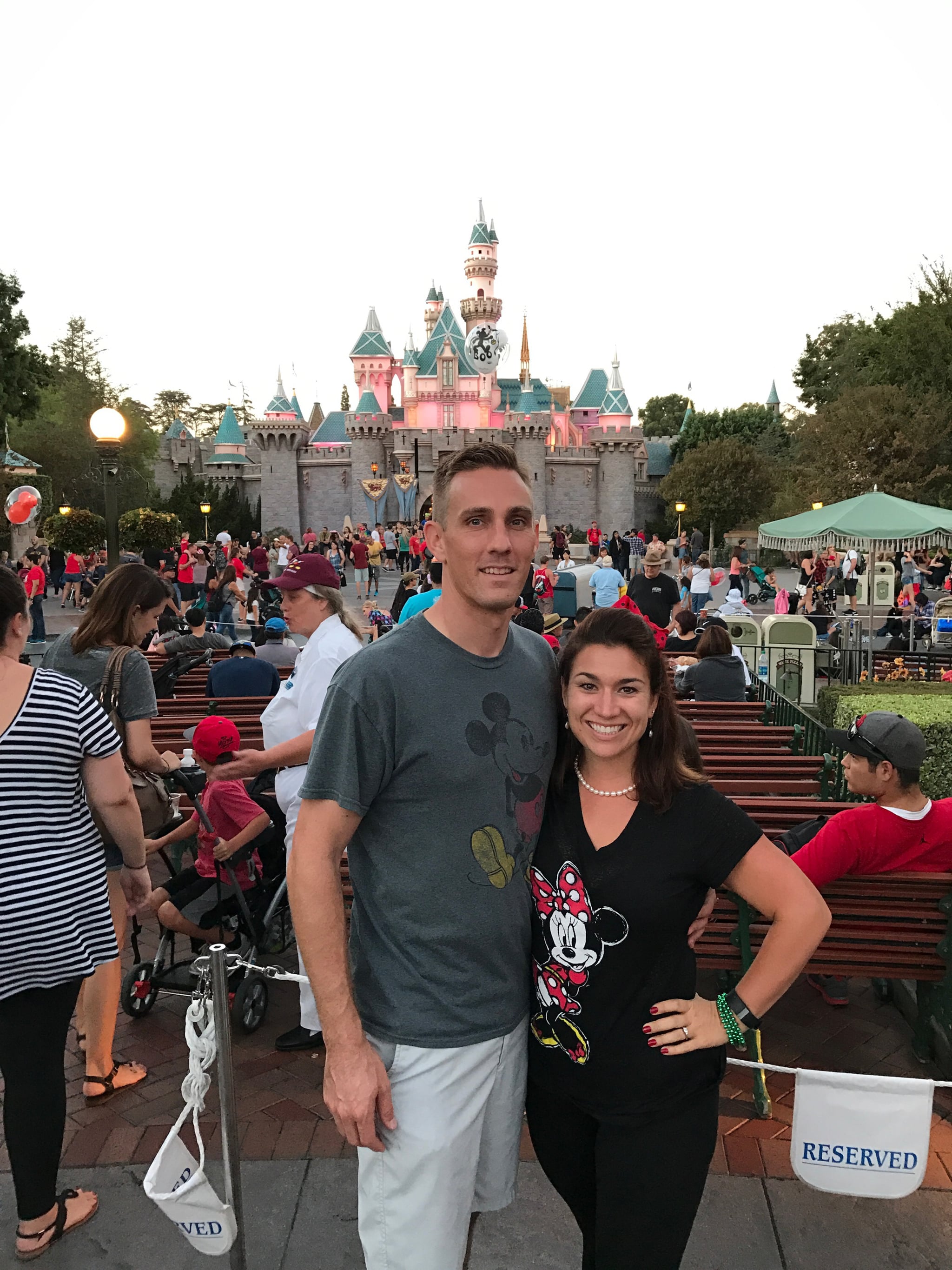 PS: Can you provide an example of what you ate in a day and include points?
GN: I eat so much good food I'd be happy to share!
Breakfast might be something like two pan-fried eggs for two SmartPoints and a piece of low-calorie bread for one point. (5 SP total)
Midmorning snack could be yogurt for two points topped with some berries for zero points. (2 SP total)
Lunch is usually a light [snack] with some protein; I like wrapping crisp asparagus with a couple of ounces of roast beef lined with a Laughing Cow cheese wedge for four points and then having a side of crudités for zero points with two tablespoons Opa Feta Dill dressing for a point and some crackers for two points (7 SP total).
And the afternoons I almost always have iced coffee mixed with a Premier Protein Shake for two points and a banana, which is zero points. (2 SP total).
Dinner is a family affair in my house, so I might make homemade pizzas on Flatout wraps, a casserole from the Daily Dose of Pepper website, or some turkey burgers from Skinnytaste.com. I enjoy being creative in the kitchen, but I seriously wouldn't have been able to make it very long without utilizing these ladies' amazing recipes! Dinner is typically 10 to 12 SmartPoints.
I love ice cream and will often fit some kind of high-protein, low-fat ice cream into my day. My favorite right now is the peanut butter ice cream by Enlightened. It has legit peanut butter ribbons running through it and is only three SmartPoints for half a cup!
PS: What kept you motivated on your journey?
GN: I want to be a fit mom. I want to be able to play with my kids at the park, not just watch them from a bench. I want to feel like I belong on my handsome husband's arm (he's so handsome!), and I wanted to stop hiding behind the weight. These are just a couple of hundreds of reasons why I've been working at this for literally hundreds of days, but these are ones that I come back to most often!
Ginger: Before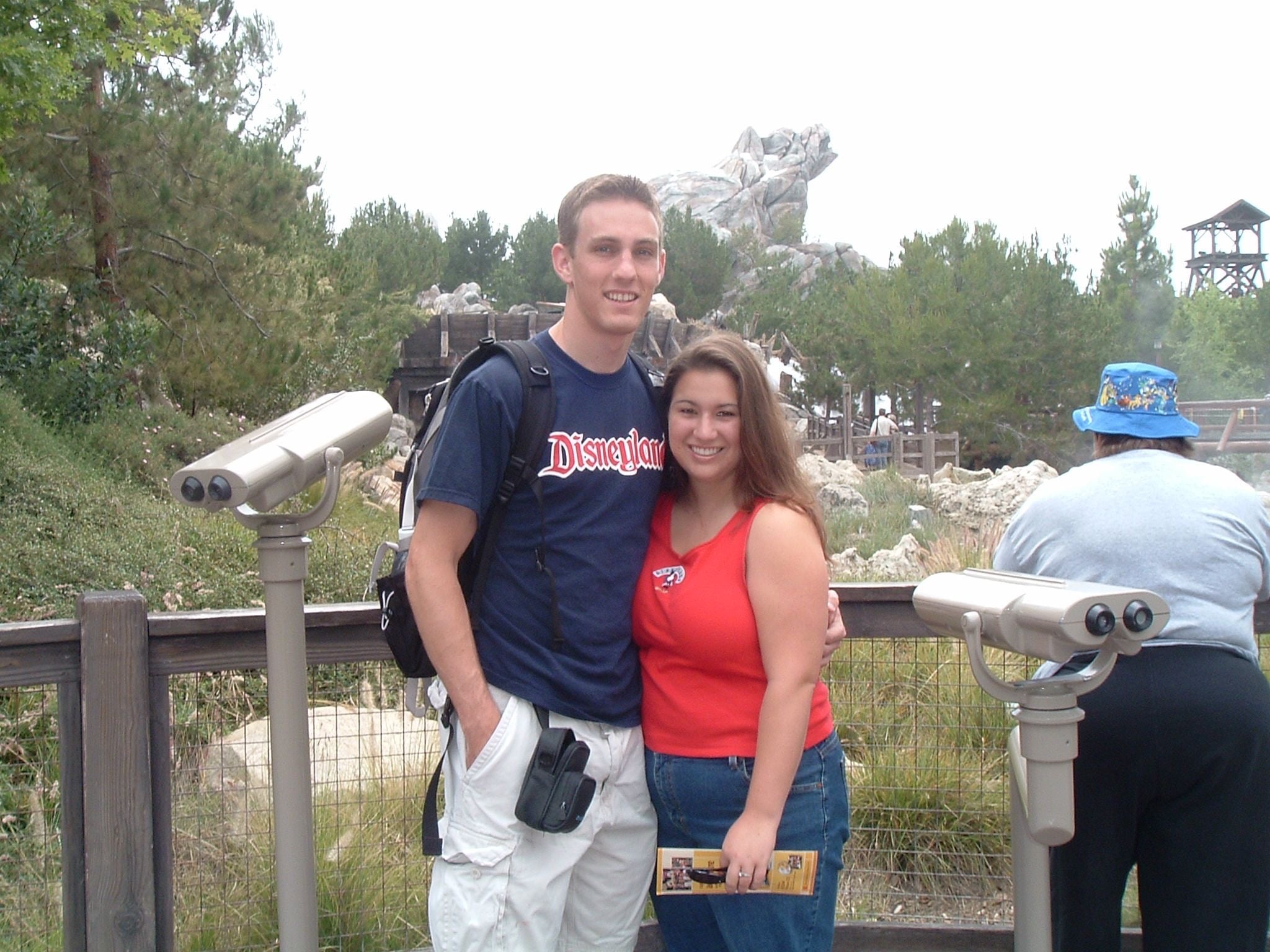 PS: What do you like about Weight Watchers? Why was it so successful for you?
GN: What I love about Weight Watchers is that it gives you an action plan, a plan that can be tailored to your life in a community that supports you every step of the way. It's also educational; I was surprised how uneducated I really was on nutrition.
PS: What are your tips for newbies trying out Weight Watchers?
GN: For anybody just joining, I would tell them to go to meetings if they have one in their area; going to the meetings keeps you accountable and gives you an instant community of people to ask questions of. There will be weeks that are difficult, and that support system of people who understand the struggle and have been there is priceless.
Ginger: After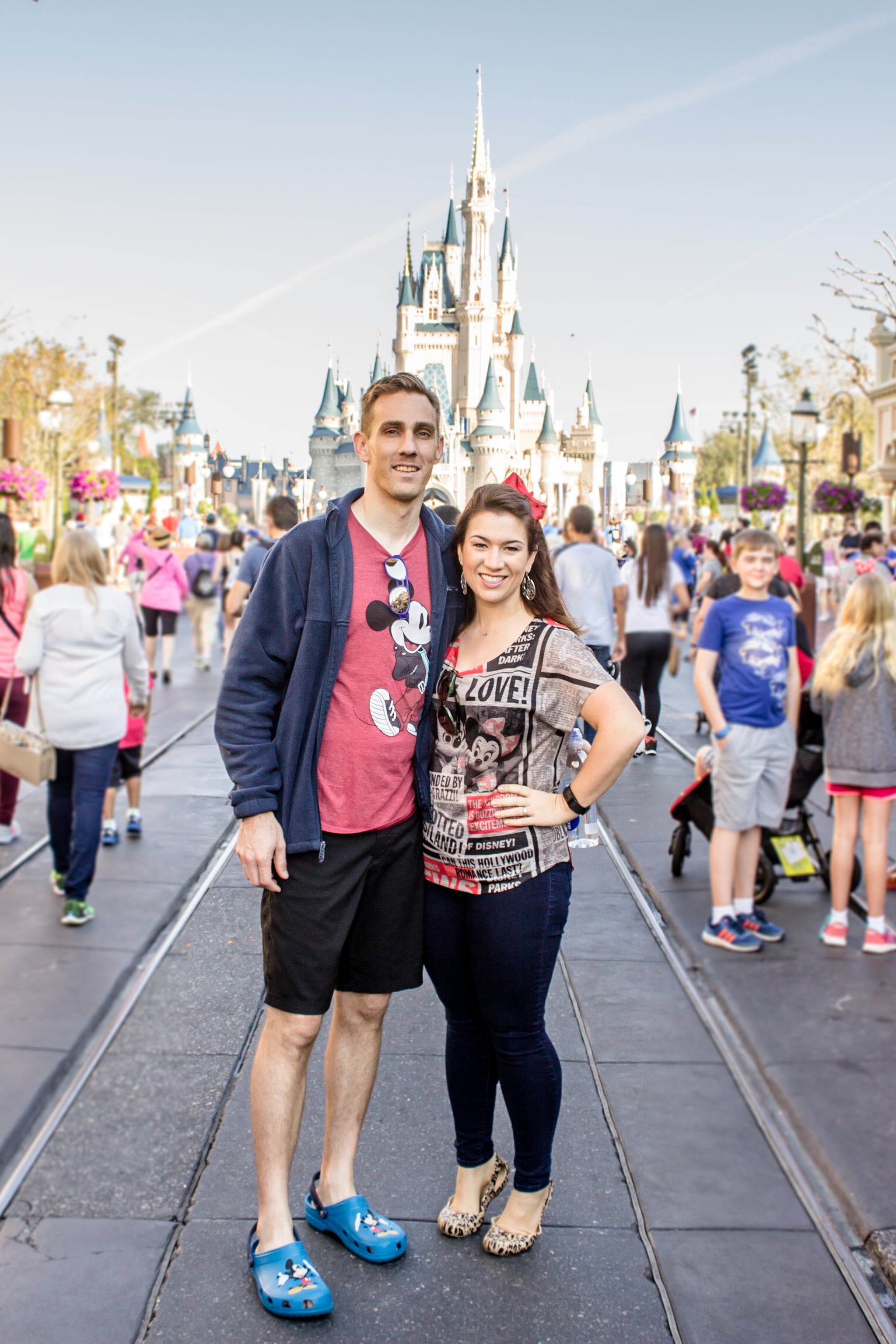 PS: How have you been able to keep the weight off? Are you still following Weight Watchers now?
GN: I am still on Weight Watchers and I am still working the plan! I think I will use the nutritional education I've gained from being a long-time member indefinitely. You can't unlearn the learnings SmartPoints provide, and now that I am more knowledgeable, I want to pass along my healthy lifestyle to my kids. I have some more weight to lose to be the fittest version of me and the healthiest mom I can be for my kids and I know with my Weight Watchers community I will get there eventually, even if it is at a turtle's pace!
PS: It looks like you're a big Disney fan. What are your tips for keeping healthy while you're at Disney — or on vacation in general?
GN: Don't forget that you're on vacation! Part of making Weight Watchers a lifestyle and not a diet is knowing that there are going to be times in your life where you aren't going to track every morsel that you eat — for me this is vacation. That being said, there are ways that you can make sure you don't unravel all of your progress in just a couple days.
Tip #1: Walk, walk, walk, walk, walk, don't take the tram, avoid any people-mover type options and get after those step goals!
Tip #2: Don't drink anything but water unless it's a specialty beverage (read: #worthit). You can get Coke and mixed drinks anywhere, but stick to water to keep yourself hydrated and choose to chew your calories!
Tip #3: Share EVERYTHING! The portions at Disney World and Disneyland are always huge, so consider ordering an appetizer and an entree and splitting it with somebody so you get to taste a little bit of this and a little bit of that while also cutting your calorie intake in half! My hubby and I love sharing an entree and a dessert because the desserts always look to die for, but neither of us needs the whole thing. Other tips that have been useful for me have been trying to make healthy choices at two out of your three meals. Meaning, maybe at breakfast you have an egg-white omelette and fruit and at lunch you choose a salad, but at dinner you have those fish and chips that you've been smelling all day while trekking through the park.
PS: How did you use the power of social media on your weight-loss journey?
GN: My Instagram community has been a game changer for me. I post all my food so I'm accountable for my decisions; there's no secret eating anymore! There also have been times where this struggle just felt too hard and I wanted to quit. But I would never quit on my friends and followers, so without them even knowing it, they've kept me on plan through the hardest of days. Hearing about their struggles and how they have fought through them is also so inspiring; it really makes you feel like you're part of the team and that you're on the journey together.
Image Source: Ginger Nix