Vegan Chocolate Advent Calendar From Moo Free
This Is Not a Drill: There's a Dairy-Free Chocolate Advent Calendar For Vegans!
As POPSUGAR editors, we independently select and write about stuff we love and think you'll like too. POPSUGAR has affiliate and advertising partnerships so we get revenue from sharing this content and from your purchase.
Vegans, rejoice! You can finally get in on the candy-fueled holiday countdown fun because a vegan chocolate Advent calendar exists. In fact, tons of vegan-approved Advent calendars have popped up this year, but UK-based Moo Free's version is one of the few you can snag online and have shipped to the States. Can we get a "heck yeah"?
Whereas most regular Advent calendars are filled with 24 bite-size chocolates made with dairy, Moo Free's version is packed with dairy-free, soya-free, and organic chocolates for every day leading up to Christmas. Each door hides a sweet square-shaped candy made from a blend of cocoa, sugar, and rice and topped with various wintery designs, including snowflakes, gingerbread men, and stockings.
Though Moo Free is headquartered in England, we discovered that you can luckily still get your vegan-chocolate-loving hands on its Advent calendar here in the US, thanks to Amazon. Place your order below before it's too late!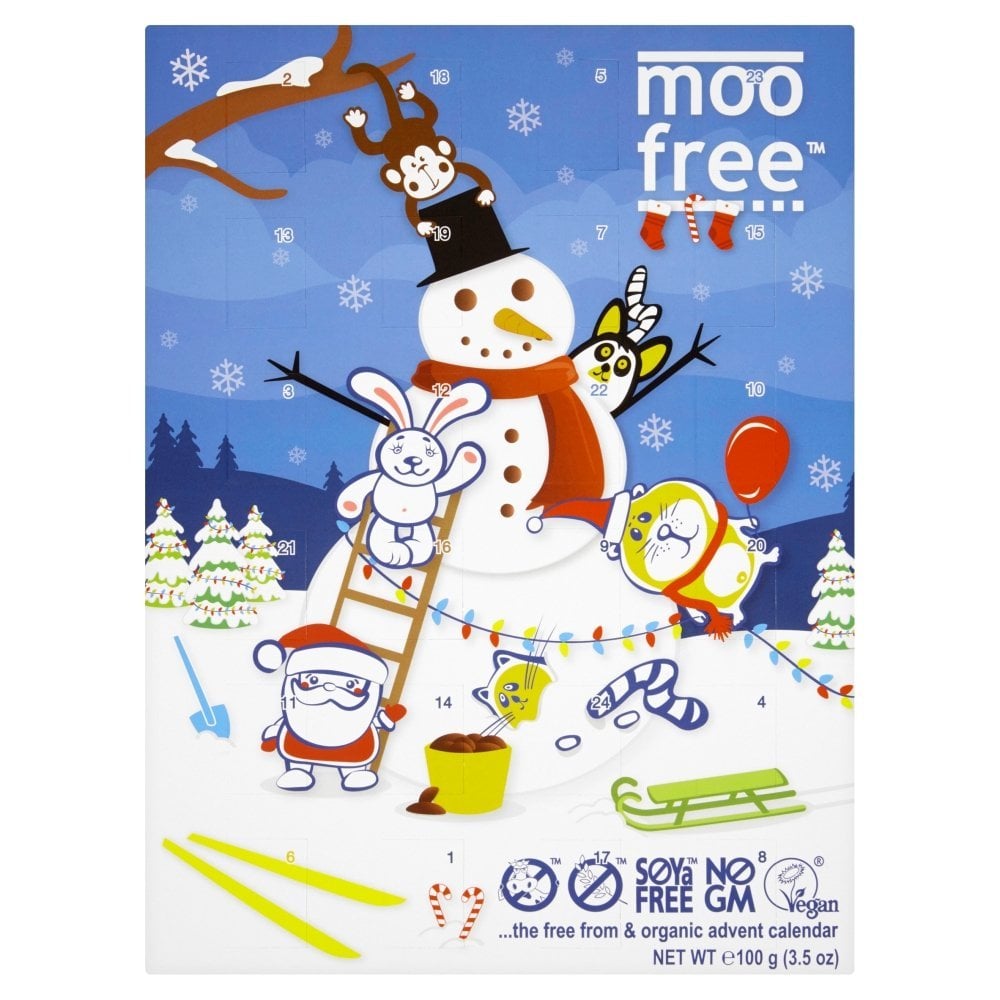 Moo Free Dairy-Free Advent Calendar ($18)