Victoria's Secret Incredible Knockout Ultra Max Sport Bra
This 1 Piece of Workout Gear Healed My Back Pain and Helped Me Drop 15 Pounds
As POPSUGAR editors, we independently select and write about stuff we love and think you'll like too. If you buy a product we have recommended, we may receive affiliate commission, which in turn supports our work.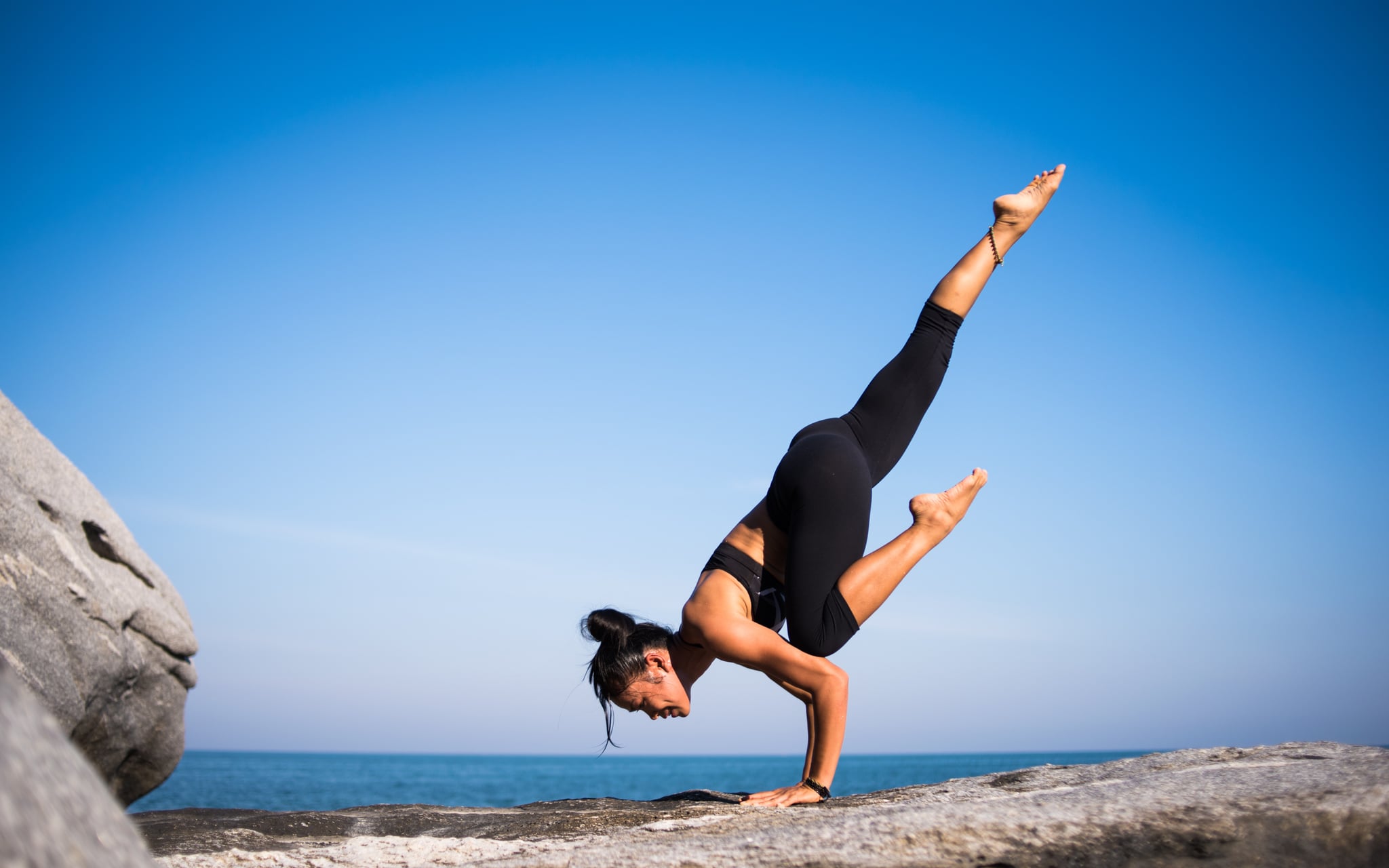 Working out has been an integral part of my weekly routine for as long as I can remember. Even with high-intensity training and regular gym sessions, I still struggle with my weight. When I became pregnant, I told myself that once my son was born, I would hit it hard and not be one of those moms who was carrying around baby weight when her children were toddlers. I was wrong.
My son was diagnosed with a brain tumor when he was 5 months old, and taking care of myself quickly fell to the back-burner. For the past four years, he has battled epilepsy, and I've struggled to overcome stress, mom guilt, and pure exhaustion as I try to fight my way back to a healthy weight. As if those obstacles weren't enough, my lifelong issues with my back and neck often kept me from having the strength and endurance to work out. The pain and reduced mobility I experienced after an intense round of exercise began taking an emotional toll, too. I started to wonder if working out was even worth it and worried I'd never lose the 50 pounds I gained while pregnant.
I started to wonder if working out was even worth it and worried I'd never lose the 50 pounds I gained while pregnant.
I waged this battle over and over while being stuffed into my old sports bra, which was worn out and way too small. When I stumbled upon a sale at the height of my newfound determination to get in shape, I struck gold. Not only has the Victoria's Secret Incredible Knockout Ultra Max Sport Bra ($50) increased my endurance, but it has also helped reduce the amount of time I spend laid up with back issues after a workout. Turns out, that extra support was all I needed to stick with my workout routine this time around.
So, what's the secret behind this sports bra? The patented bra-within-a-bra technology helps limit bounce during high-intensity workouts — something I've always struggled with as someone who's busty — which has drastically improved my endurance. I love that the bra zips and clips in the front, making it easier to get on and off, which can be a workout in and of itself. Plus, the maximum support it offers helps take the strain off my back.
Franco Menta, a board-certified chiropractor and clinical director of Menta Chiropractic, backed me up on this. "Wearing the right support while exercising can help maintain proper alignment of the spine, drastically reducing the likelihood of injuries, sprains, and strains," he told POPSUGAR. "The right sports bra will help improve posture by giving support to the surrounding muscles such as the traps, pectoral muscles, and rhomboids. It will also reduce fatigue and promote better utilization of the body's energy to enhance performance and prevent stress on the nerves going to the mid back."
From every angle, investing in this one piece of workout gear was a game changer for me. The return on this investment has exceeded the money I spent tenfold. I easily shed more than 15 pounds of the weight I had been trying to lose for the last four years. I'm gaining back the confidence I once had. It's incredible, but this sports bra is exactly what I needed to take back my health, and I'm so happy to finally be on this journey.