What Do Fitness Models Eat?
I'm a Fitness Model, and This Is Exactly What I Eat in a Day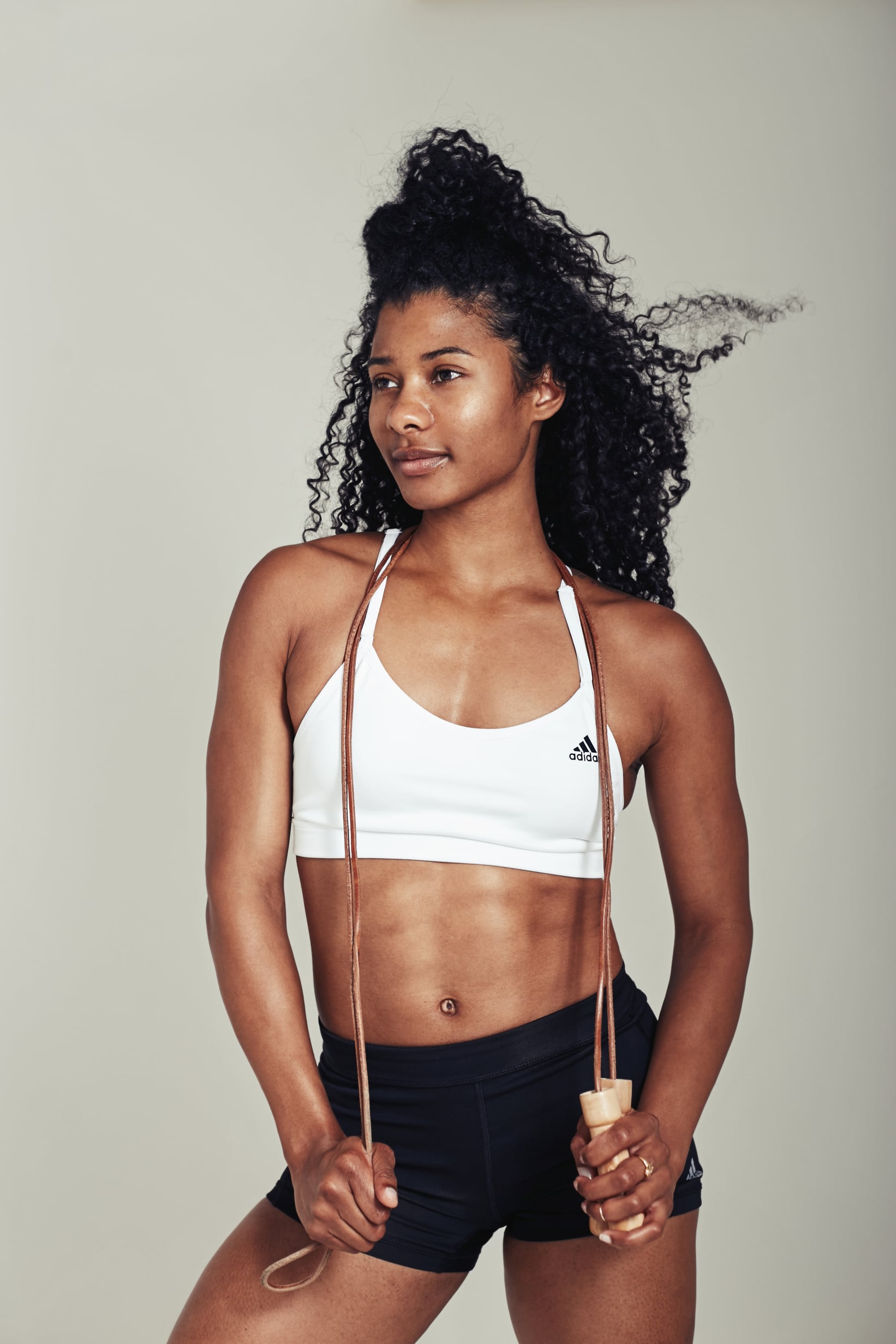 As a fitness model, I make my money off of my body, and it's important that I fuel myself to not only look my best, but to also perform at my best. I enjoy all types of food and try not to limit myself when it comes to eating. I try to keep it simple and just focus on eating whole, minimally processed foods, although I do indulge in things like cookie dough and decadent desserts. I don't obsess over counting calories, but I need around 1,800 calories a day for my body type and the high-intensity training I do. Keep reading to see what keeps me going throughout a day of shoots, training clients, and a full-time job.

Breakfast #1: I'm a creature of habit and opt in for a bowl of steel-cut oats. I'll make a big pot on Sunday and it tends to last until Thursday. I wake up around 4:45 a.m. and this helps make my morning routine smooth. I usually add a little bit of brown sugar and dried cranberries.
Breakfast #2: After training my clients and working out myself, I'm starving. If I know I'm going to be short on time, I'll pack a scoop of the Thorne vanilla protein powder into a mixer and add some almond milk to it at the office. On the rare occasion that I meal prep on the weekend, I'll pack two egg muffins to eat at work.
Snack: If I don't eat every two hours or so, I get extremely hangry — and it's not a good look. I love dried cranberries and dried montmorency cherries and will mix these with some almonds and cashews.
Lunch: As I mentioned before, I'm a creature of habit, and keeping it simple works best for me. If I'm in a rush, I'll just pack up leftovers from the night before. I've been really into making hearty salads lately. One of my favorites right now is baby kale, wild rice, diced apples, a hard-boiled egg, half an avocado, and a balsamic vinaigrette.
Snack #2: I typically have something on the lighter side to hold me over until dinner. Apples with peanut butter is quick and easy. I also love Cuties (mandarin oranges) and will have two. If I want something a little heavier — especially before a workout — I'll have a few sweet potato rounds with some sea salt.
Dinner: This is probably the most exciting meal I make (check out my Instagram Stories for some major noms). Sometimes I'm too exhausted and just make salmon, coconut rice, and some veggies — I've mastered the recipe and it takes me 30 minutes to make. If I have time to experiment, I'll play around with making things like salmon cakes, healthy pizzas, and random recipes I find on Pinterest.