What Is Faba Butter?
Attention Vegans: This Dairy-Free, Chickpea-Based Spread Apparently Tastes Just Like Butter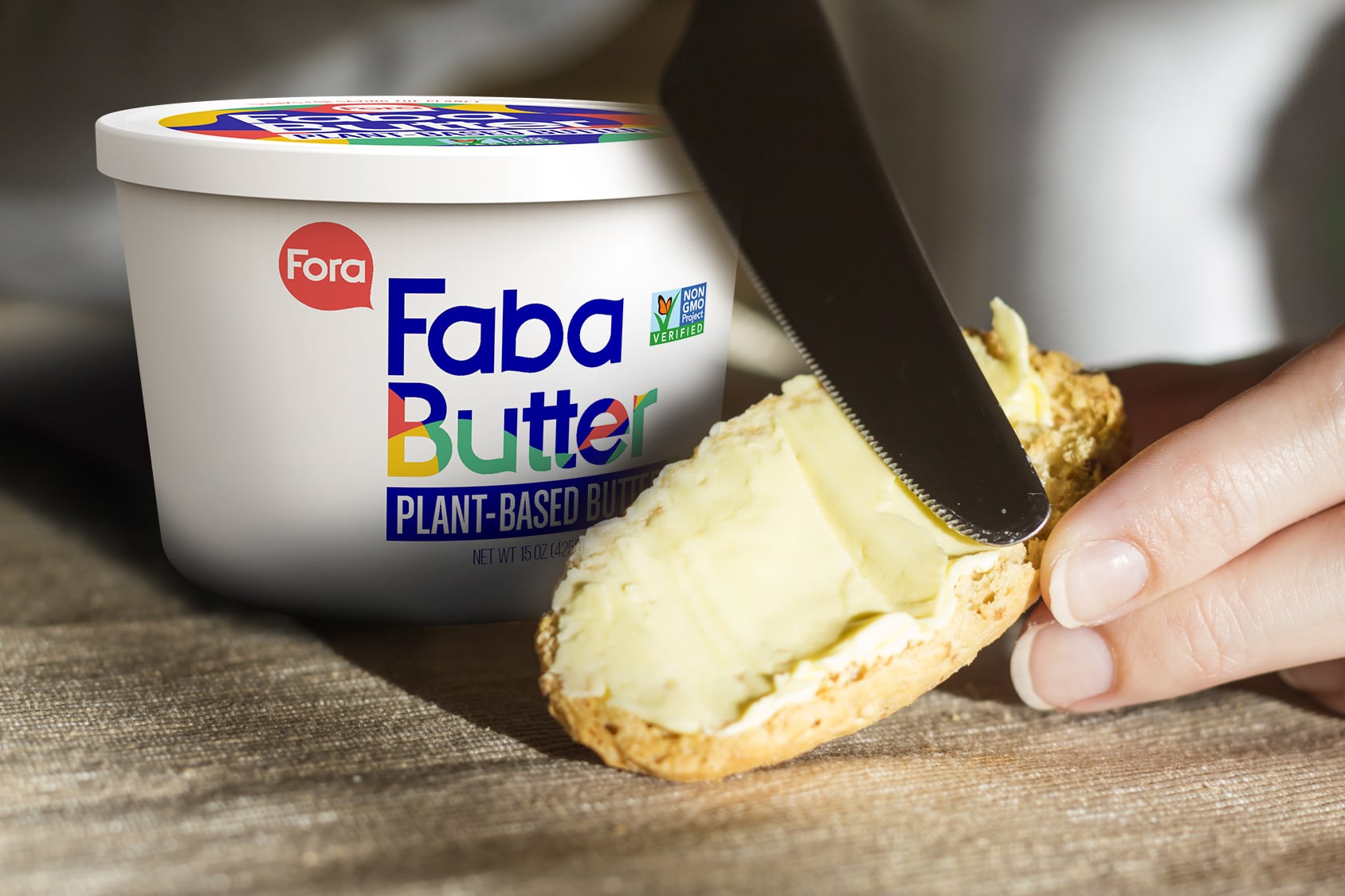 Even with more and more dairy-free foods on the market, nondairy butter options are still fairly slim: it's either margarine or ghee. And if you're vegan, it's even slimmer, since ghee is still created with an animal product and therefore not considered vegan, according to Women's Health.
FabaButter, made by Fora Foods, is vegan, and free of gluten, dairy, and lactose as well. It's a butter substitute that's made from aquafaba, which is — stay with me here — the water left over after you cook chickpeas. According to the brand's website, proteins, starches, and other soluble solids naturally present in chickpeas are released into the water during the boiling process. That makes the liquid a useful ingredient for a butter substitute: it helps to blend the oils and fats while improving the flavor and texture.
Beyond aquafaba, FabaButter also includes coconut oil and cream for a source of healthy fats, plus seasoning for taste. The brand said the butter is great for cooking and baking, but can also be spread and melted. It's meant to act and cook just like real butter, and — even better — the taste is said to be a close match, too. In terms of nutrition facts, FabaButter has 90 calories per tablespoon compared to 102 calories for regular butter. Bonus fun fact: according to the brand's website, some Michelin-starred chefs use FabaButter in their restaurants.
FabaButter is available for wholesale on the brand's website, and you can buy tubs in Eataly stores across the US as well. For people looking to enjoy butter without the animal products, this seems like a solid and tasty choice.