What Is Tone It Up?
Curious to Try Tone It Up? Here's Everything You Need to Know From the Trainers Who Created It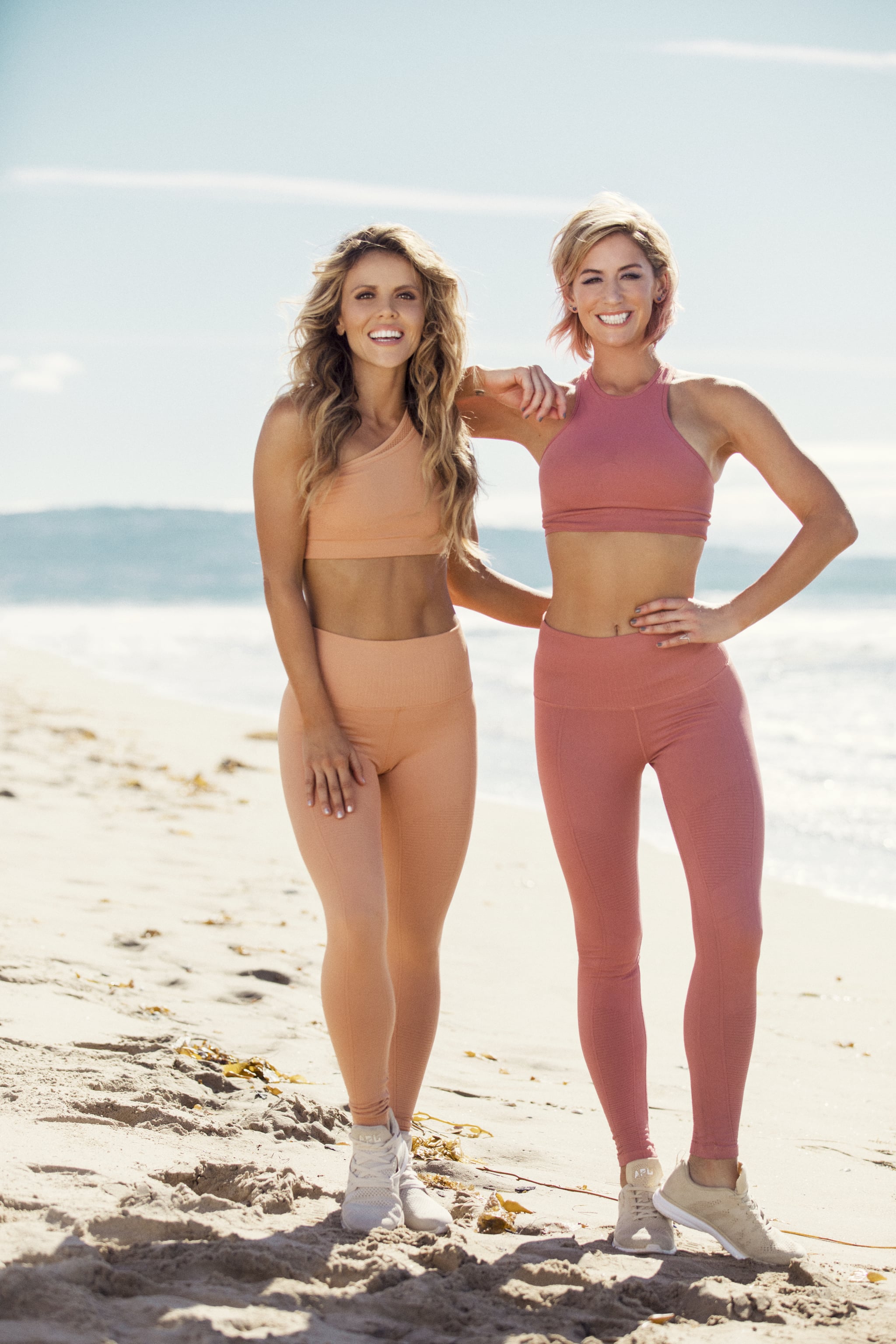 Karena Dawn and Katrina Scott, cocreators of the fitness community Tone It Up, met — where else? — at the gym on a Friday night in Manhattan Beach, CA. "We were both new to the area and really needed a girlfriend," Karena said. As the two trainers got to know each other "over long walks with coffee, we realized that we shared the same dream," Karena told POPSUGAR in an interview ahead of Tone It Up's much-anticipated POPSUGAR Play/Ground appearance this June.
They started filming their own workouts and recipe videos ("just the two of us, a camera, and a tripod," Karena remembered), and their project took off. Ten years later, their creation, Tone It Up, has become a supportive fitness and lifestyle community for millions of women worldwide. POPSUGAR sat down with Karena and Katrina to get the scoop on the program and bring you all the things you need to know about getting started.
What Is Tone It Up?
Simply put, Karena described Tone It Up as a fitness and lifestyle community for women, your one-stop-shop for nutrition plans, healthy snacks (they sell Tone It Up protein bars, drinks, and powders), full workout schedules, and a community to do them all with. The Studio Tone It Up app is the cornerstone of all of this, the place where you can access weekly suggested workout plans. "The workouts are a good balance between toning, cardio, strength, yoga, and active rest days," Karena said. "We make it simple for you so you don't have to even think about, 'What body group do I have to work today to get the best results?'"
Through the app, you can sign up for classes just as you would at an in-person studio, selecting a day and time that works for you. The app sends reminders and notifications throughout the week so you don't miss your time slot; classes are offered every hour and every half hour during peak times. If your schedule's a little wacky, you can also dip into the on-demand section of the app to access workouts whenever, wherever.
What Are Tone It Up Workouts Like?
The Studio Tone It Up app offers a huge variety of workouts, Katrina said: HIIT, weight training, yoga, barre, dance, and more. "The app actually has a pre- and post-natal section as well," Karena added. "We have a little bit of everything." The classes are taught by Katrina, Karena, or one of their Tone It Up trainers, and they range in length from quick five-minute sessions to upwards of 30 minutes and more. You can either follow along with the weekly workout schedule, which shifts throughout the year (they're currently offering the Summer Series) or grab whatever on-demand workout you feel like.
Heading into a workout, Karena said, it's important to "pinpoint your 'why.'" Figure out why you're doing this workout, why it's worth taking the time to roll out your mat, grab your weights, and get sweating. "Set an intention for each workout," Karena recommended. "That can be the difference between just going through the motions and getting amazing mind-body results." Struggling to find that motivation? That's where the community aspect comes in, Katrina said. You can connect with other people through the app or on Instagram to discuss workouts, share stories, or ask for advice.
And after completing a workout, no matter what kind it is, Katrina and Karena's hope is that "you'll feel strong, confident, and empowered," Katrina said. "You'll finish sweaty with a smile on your face and you'll be ready for a post-workout smoothie!"
How Much Does Tone It Up Cost?
The Studio Tone It Up app is free to download for both Apple and Android phones, but will cost about $12.99 per month to get access to classes. If you're signing up for a year, the price drops to about $6.99 per month, which you pay up front in full for $83.88.
Tone It Up's nutrition plan is available for $99, and you'll access it through their website (not the app). It refreshes with new recipes and plans throughout the year. The brand also offers protein bars, powders, drinks, and other healthy snacks, which you can buy online or in Target stores.
Want to see what Tone It Up is all about before you commit? The Studio Tone It Up app offers a week-long free trial and you can check out free recipes, blog posts, and fitness tips on the website. One last piece of advice from Karena: sign up for their email newsletters, which are also free, to get the weekly workout schedules plus fitness and nutrition advice sent right to your inbox.
And don't miss your chance to work out with Tone It Up's Karena and Katrina at POPSUGAR Play/Ground in June — tickets are on sale now!
Image Source: Tone It Up