Where to Buy Banza Chickpea Pasta
Kristen Bell Can't Live Without This Protein-Packed Chickpea Pasta, and Neither Can We!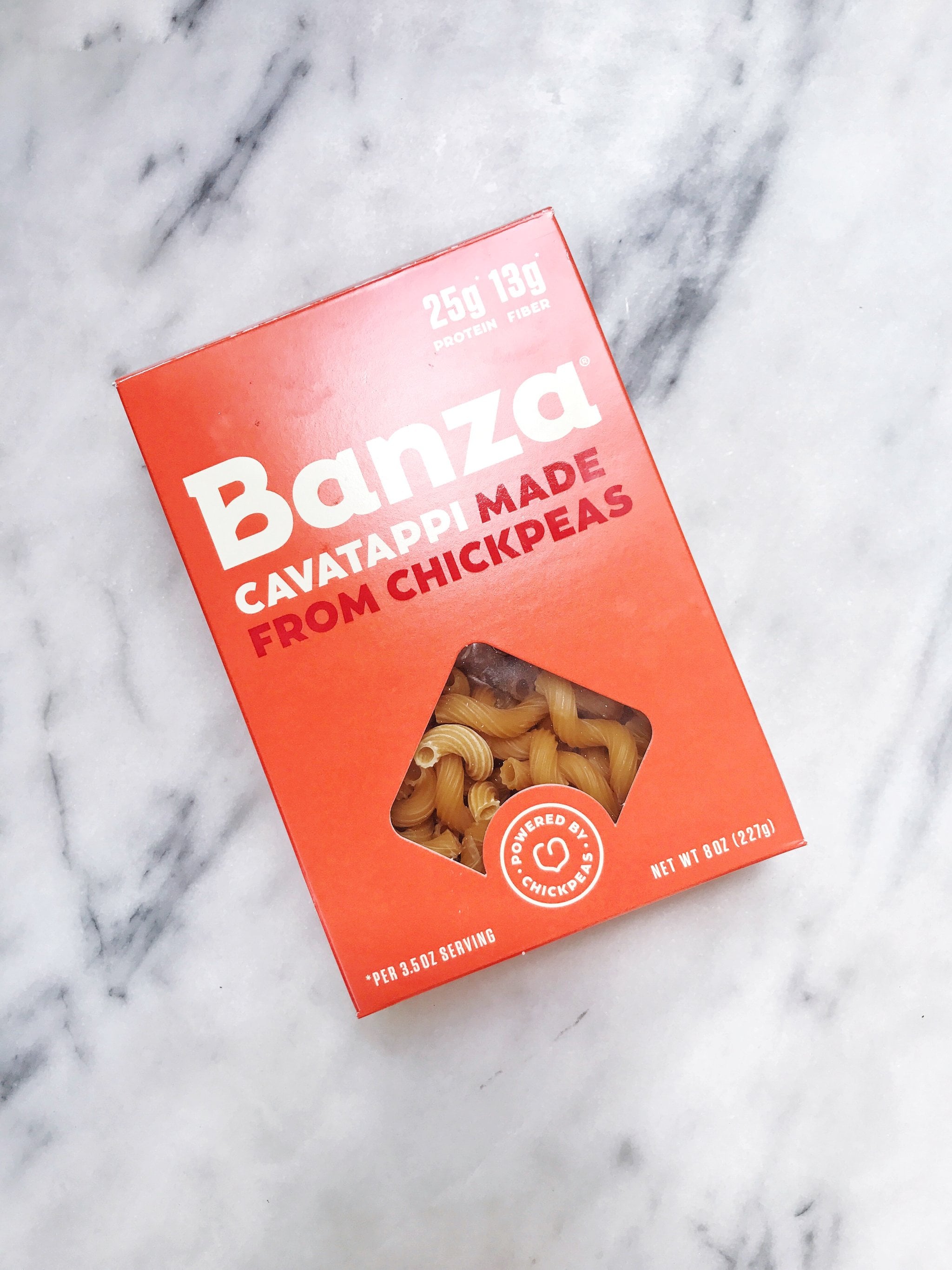 Ever wonder what the inside of Kristen Bell's pantry looks like? We've got a sneaking suspicion that it's packed to the brim with boxes of our personal favorite gluten-free pasta brand, Banza. The actress and longtime vegetarian recently took to Instagram to profess her love for the chickpea pasta company, thus confirming our previous claim that Banza (and its mac 'n' cheese, specifically) reigns supreme in the seemingly oversaturated world of healthy pasta offerings.
Now that you know Banza has Kristen's seal of approval, allow us to further prove why it's totally worth the hype. For starters, each 3.5-ounce, 340-calorie serving is jam-packed with protein — 25 grams, to be exact. On top of that, one serving offers 13 grams of fiber and just 43 grams of net carbs, compared to the usual three grams of fiber and 71 grams of net carbs in other average pastas. The chickpea-based noodles come in all sorts of fun shapes, including shells, elbows, spaghetti, penne, and rotini, if you're feeling extra fancy.
The best part? It actually tastes amazing, as opposed to other gluten-free pastas that resemble squishy pieces of cardboard. As POPSUGAR Fitness Staff Writer Dominique Astorino put it in her review of Banza's cavatappi pasta, "The cooked texture is that of a perfectly al dente pasta and the taste is quite similar to actual pasta as well — it's an excellent vehicle for whatever sauce or toppings your heart desires."
Banza has gotten pretty effing popular during the past few months, as exhibited by the fact that many of the pasta choices are sold out on the brand's website. But luckily, a handful of grocers like Target, Costco, and Whole Foods, as well as online retailers like Amazon, sell the nutritious noodles. Score! Consider this your motivation to finally pick up a few boxes and give the trendy pasta a try sometime soon.
Image Source: POPSUGAR Photography / Dominique Astorino