Why Can't College Gymnasts Compete Professionally?
Ever Wondered Why College Gymnasts Rarely Compete on the World Stage? Let Us Explain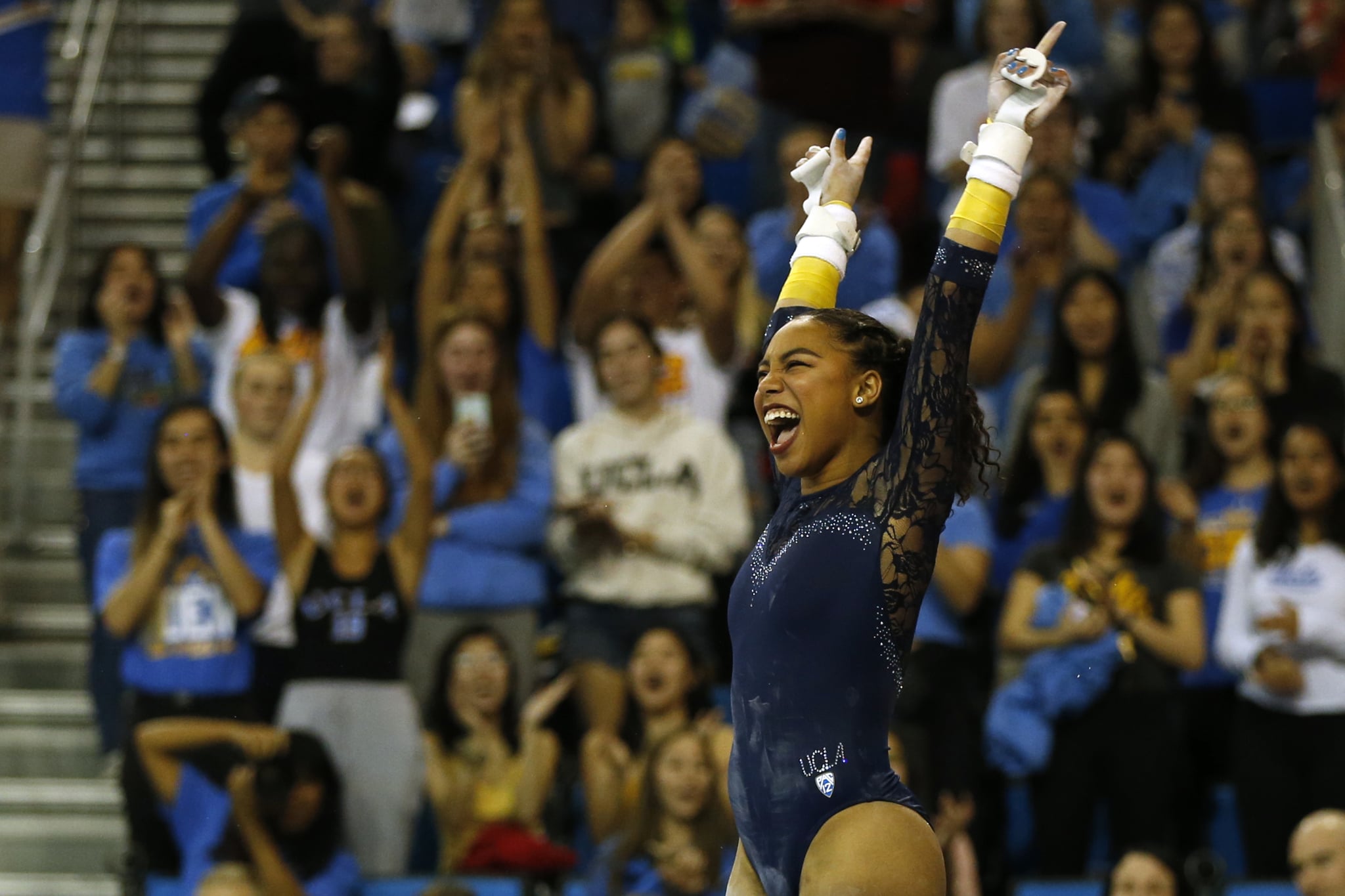 There's a lot of talent in college gymnastics, but as in many other sports, there are strict rules that prevent these skilled athletes from going pro. It's simple, though frustrating: amateur athletes can't receive payment for any sports-related endeavors (aside from scholarships), and pro gymnasts can never compete in college even once they've retired.
Of course, deciding whether to sign with an agent is particularly difficult for female gymnasts, whose careers tend to peak in their teens. Instead of having the opportunity to accept a scholarship, compete in college, and then go pro, most elite gymnasts have to make a decision while they're still in high school: sign a contract and aim for endorsements and the national team, or head for the rewarding but less high-profile world of college gymnastics.
The moment an athlete decides to go pro, they can begin making money off of their career. Simone Biles, for instance, has had endorsement deals with several companies, such as Nike, Hershey's, and Kellogg's. But she also became a household name following her gold medal run at the 2016 Olympic Games. It's a gamble for many other gymnasts, who may never break through enough to offset the costs of training and the missed opportunity to get an education on an athletic scholarship.
Some gymnasts are able to get the best of both worlds by competing nationally without taking any offers of representation or endorsement. For example, Kyla Ross and Madison Kocian both earned Olympic gold medals as members of Team USA, but because neither signed a professional deal, they were eligible to then compete for UCLA Gymnastics. Similarly, fellow collegiate gymnast MyKayla Skinner has decided to defer her senior year at the University of Utah to vie for a spot on the 2020 Olympic team. Wherever these talented athletes compete, we're just grateful we get to watch.