Why Correct Exercise Form Matters
Your Reminder to Sculpt in the Weight Room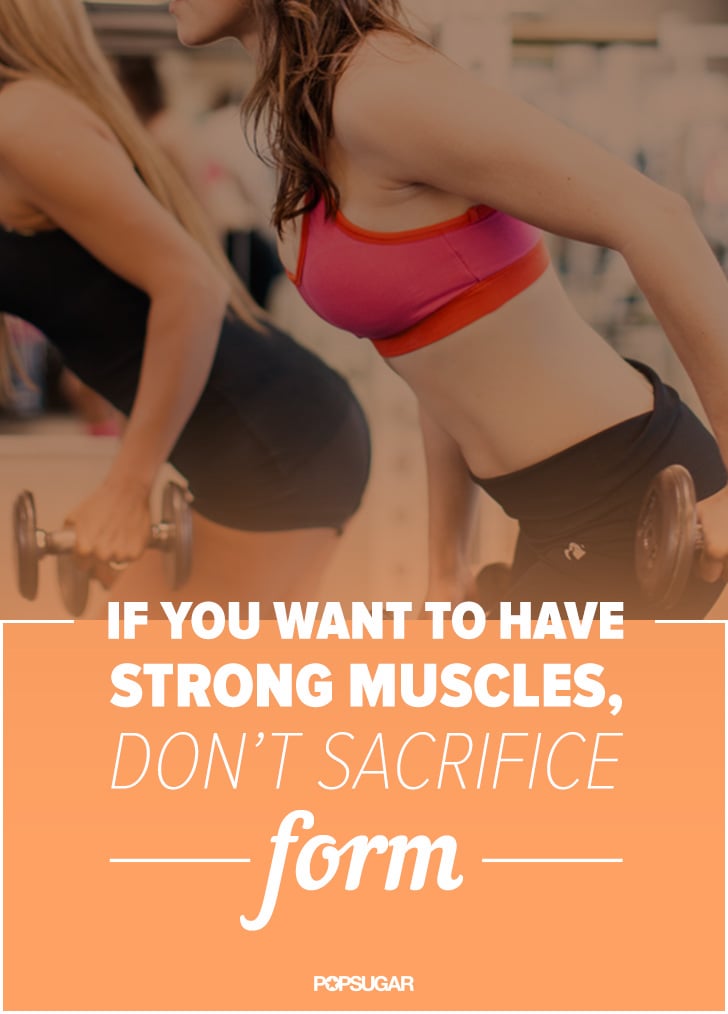 Don't shy away from building muscles — embrace them: they won't make you look like a body builder in a bathing suit. In fact, not only will building a strong foundation help you look that much better in your Summer wardrobe, but having more muscle will also help you burn more calories, no matter what you're doing.
The key to building that leaner look? Perfecting those bicep curls and deadlifts without sacrificing form. What matters is aligning your body correctly, not how many reps you can do in a minute: improper form can lead to injury and won't get you the results you want. So before you drop and give us 20, make sure you've got your form down. Learn how to do 67 of the best equipment-free exercises here and this dumbbell circuit workout, which will work your entire body.
Need a reminder to check your form? Print out our poster to post on your fridge or by your weights to remind you.
Front page