Why We Should Talk About Chronic Disease on Social Media
Chronic Disease Is the Biggest Part of My Life That You Won't See on Social Media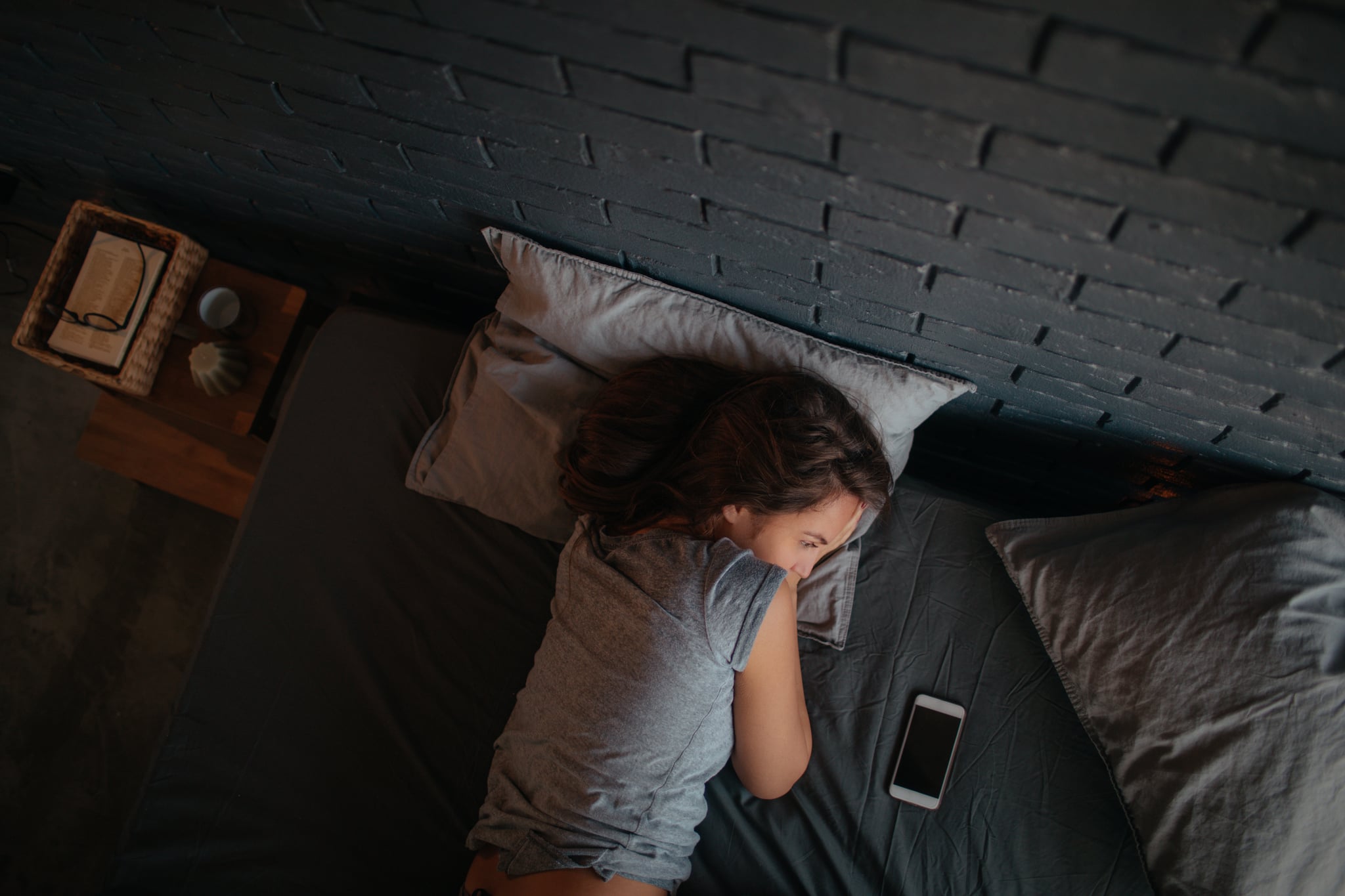 On Instagram and Facebook, it looked like the perfect Friday afternoon. My husband, Nathan, and I had both taken the day off. We ate lunch at a BBQ joint in Brooklyn, then headed to an ax-throwing spot close by, as it's become somewhat of a tradition to try something new for my birthday, which was coming up the following week. The videos I posted showed each of us sinking an ax into the center of the target. In a photo, we held each other close, smiling happily, both dressed in flannel.
What you didn't see on social media is how weak my arms became midway through our reservation, the ax now slamming off the target and falling to the ground. Or how much I fussed with my hair before taking that photo, hoping to hide the weight I had gained in my face. Or how heavy my legs felt by the time we had trekked back to Manhattan.
The next day, I laid in bed until almost 1 p.m. I was awake, as always, but I simply didn't have the strength to get up. When I finally did emerge from my bedroom, I felt as though I was walking in slow motion, the way you would in the shallow end of a pool.
You see, when I was just a few years out of college, I was diagnosed with Hashimoto's thyroiditis, a disease in which the immune system attacks the thyroid. It often leads to hypothyroidism, the medical term for an underactive thyroid. Because I was so young at the time, and my thyroid levels were "normal," I went through four doctors before finding someone who would treat me. By then, every Saturday was like the one I just described. It was as if I pushed myself all week, then utterly collapsed the moment the weekend arrived. I still regret that I lost so much of my 20s to this disease before a doctor confirmed what I already knew: that thyroid hormone levels are a sliding scale, and what feels normal for some doesn't at all for others.
I've never spoken about the disease on social media, even though it's as much a presence in my life as anything else.
When I'm medicated, I feel better, but my thyroid always seems to be on the decline. Even Nathan can tell when it's time to adjust my dosage. I shed a lot. I grow irritable and sad. Sometimes my period is late. Those symptoms had begun cropping up months before that day date in Brooklyn, but because I had changed jobs and insurances, I decided to wait it out in order to book an appointment with an endocrinologist closer to my apartment. Then, days before I was scheduled to be seen, the office called to cancel, explaining that my previous doctor had failed to send over my records. I pleaded for them to make an exception — I was out of refills on my prescription — but they declined. The next appointment was four weeks away, and I knew how much worse I'd feel by then.
I'm not a particularly private person. Many of my friends and coworkers know that I have this disease, if for no other reason than to explain why I'm always so cold, a symptom that just never seems to fade away. But I've never spoken about it on social media, even though it's as much a presence in my life as anything else. As I laid in bed that Saturday, reading the comments on my posts from the day before, I felt something I had never experienced before: guilt.
There's a lot of criticism of social media. As helpful as it is in bringing people together, the tendency to present only a curated, filtered version of our lives can be isolating for those who feel that their reality is somehow lacking. I remember the pangs of jealousy and grief I felt when I was untreated and every other 20-something I knew seemed to be thriving. Living with a chronic illness is already lonely — so, for the sake of anyone who's waging a battle of their own, I'm going to try to be more honest about what my life is actually like. Because I feel betrayed by my body, too.