Xfinity Fitness Band Review
A Simple Tool to Help You Become a Better Runner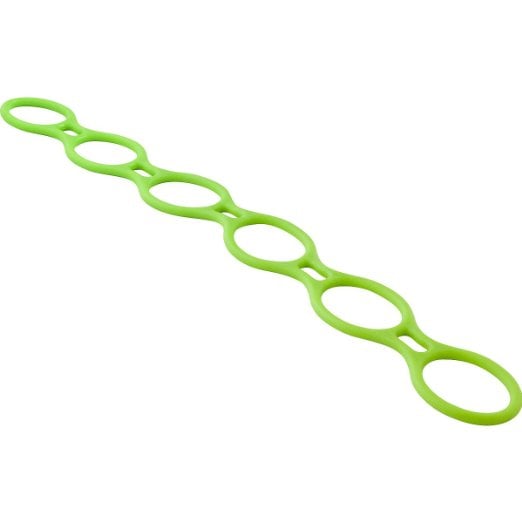 Stretching may be an important part of a workout routine, but when you're as inflexible as I am, it's not exactly something you look forward to. But with the Xfinity Fitness Band ($30) around, I can get a deep, beneficial stretch whether I'm on my couch or in a hotel room.
The secret is in the band's six holes; you can change the intensity of your stretch depending on where you slip in your foot or where you hold the band with your hands. Not only does that eliminate the need for a closet full of different-resistance bands, but it also helps me tweak my stretching routine for the better. Using the holes means I feel securely anchored in a pose, while lengthening or shortening my grip makes holding poses like these quad stretches or these hamstring-stretching poses as difficult or easy as I'd like them to be. The simple design and lightweight silicone material also makes this a great travel companion — I can toss it into any suitcase for muscle relief once I get to my destination.
The Xfinity Fitness Band also comes with a workout DVD, but I like the band best as a stretching aid; I use it much like you would use a yoga strap or stretching rope to increase my flexibility and help me stay in a particular pose when I'm feeling especially tight. It's a great, simple tool that helps me feel better — and become a better runner in the process.