Yoga and Fitness Classes at the Hyatt Regency Waikiki
The Hyatt Regency Waikiki: a Fitness Retreat in Disguise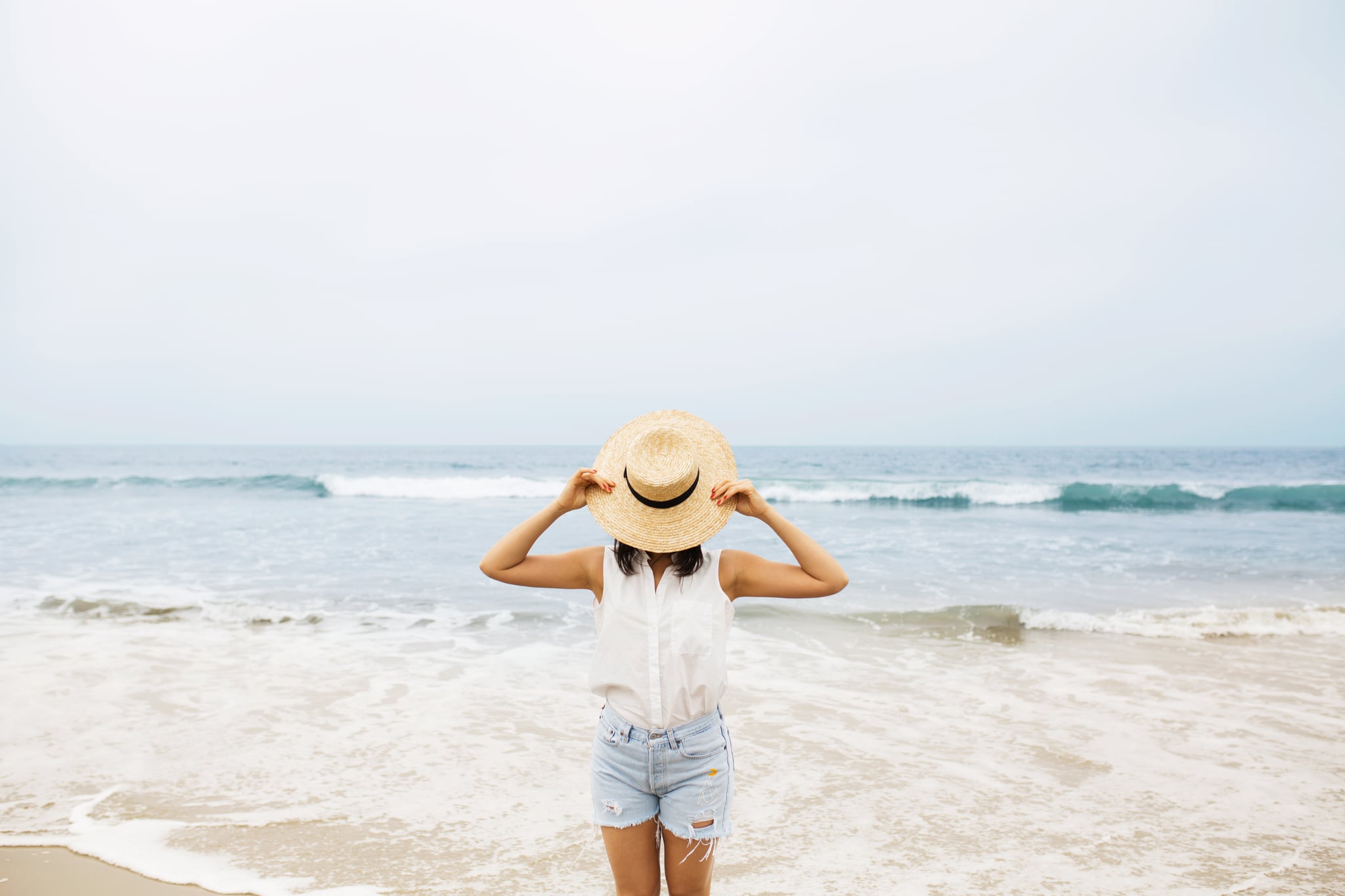 The last time I was in Hawaii visiting family, I was invited to be a guest of the Hyatt Regency Waikiki on Oahu. The idea of playing tourist in my hometown was intriguing, and once I learned about the hotel's fitness programs, I was sold. During my two nights there, I worked out at the gym, took a yoga class, and was treated to a massage at the hotel's spa.
Yoga is offered three times a week in one of the spa's airy studio spaces. The most amazing part of the room is a wall of windows that look out onto the Pacific Ocean — it gave new meaning to sun salutations. I was nervous because I was the only student, but Pablo, my instructor, said that this sometimes happened. Because of it, he adjusts his classes to the individual needs of his student(s) that day. I told him that I was looking for a rigorous Vinyasa flow class, which focused on my upper body and core. By the end of it, I was sweating and had done poses that I'd never even tried before. He challenged me to try inversions (my first!), and I received the kind of attention (and adjustments) that aren't possible to get in a large group class. Even my Downward Facing Dog improved! I loved the hour-long class and thought that Pablo was an amazing teacher. He pushed me when I needed it and had a calming, laid-back nature that I think is so important for a yoga teacher to posses. I walked away from his class feeling stronger, challenged, and energized to face my day.
Shortly after yoga, I had a massage with Derwin, a longtime therapist at the hotel's Na Ho'ola Spa. It was completely relaxing, but what I liked best was how knowledgeable he was. During the hour-long massage, he taught me about the trigger points on my body and how to relieve the pain I felt there. He even showed me stretches that I could do at home after the massage was over and how to give myself a tennis ball massage. Derwin said that if more people knew about the therapeutic uses of a two-dollar tennis ball, he'd be out of business!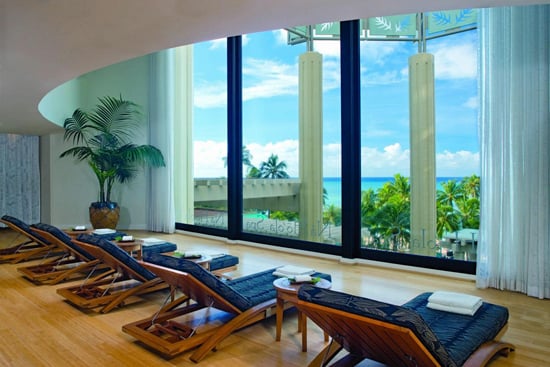 My two-night stay went by quick, and I regret not having the time to check out the other fitness classes — namely, the hulacise class. A cross between an aerobics class and traditional hula class, it takes place outside near the beach and promises a total-body workout. The hotel also provides running maps to the surrounding area, and a host of beach activities like surfing, sailing, and beach volleyball. I had such a lovely time while there and being able to have access to things like yoga and a gym made my stay even more perfect. If you're looking for a way to sneak fitness into your vacation, I definitely recommend staying here.
Image Source: POPSUGAR Photography / Sheila Gim