Zoe Saldana Diet and Exercise Routine
Zoe Saldana's Laid-Back, Healthy Life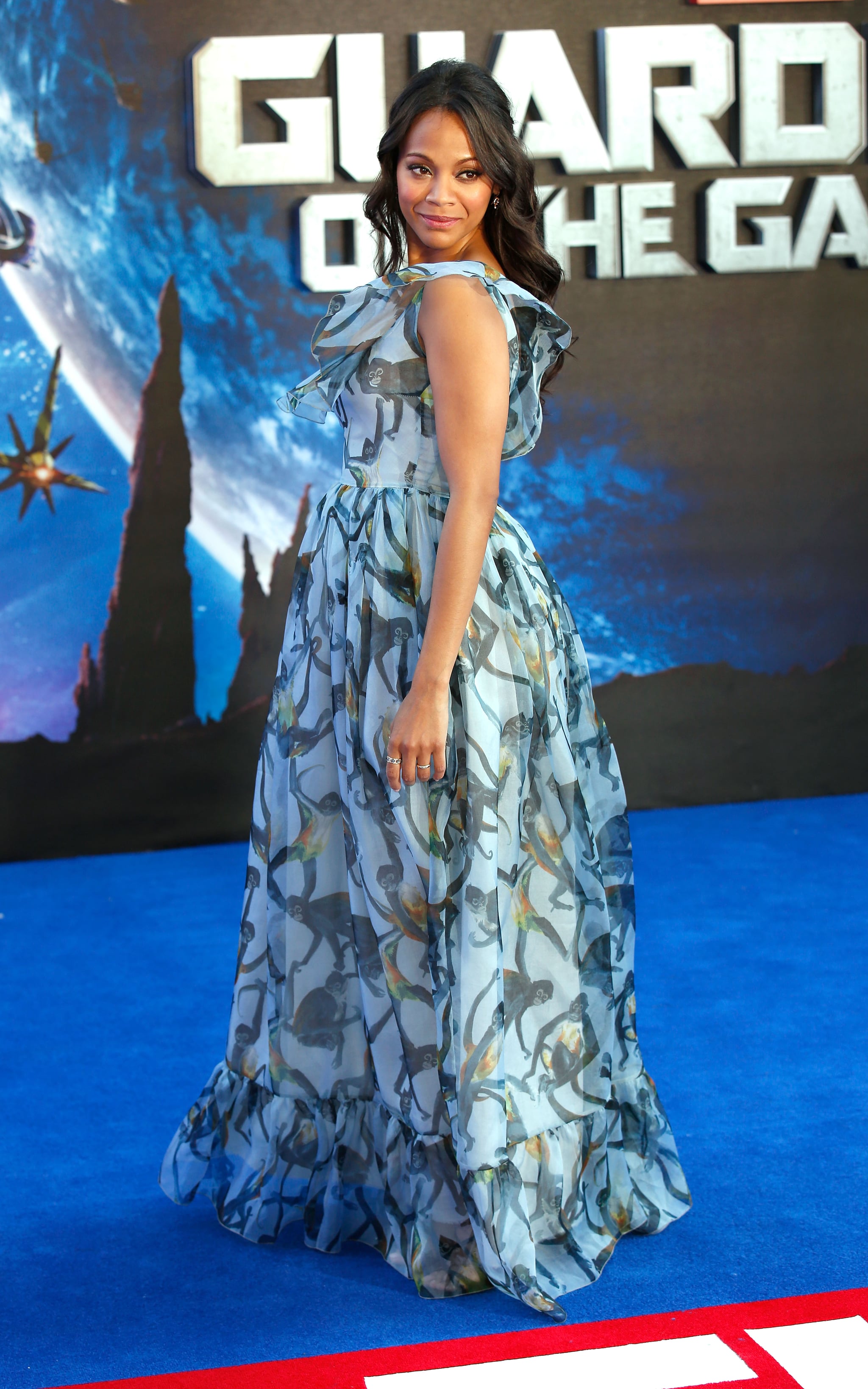 Looks like Zoe Saldana is having a good year! The Guardians of the Galaxy actress celebrated her 36th birthday last month and is now reportedly pregnant with twins. Zoe may be used to playing out-of-this-world characters, but her healthy outlook is more down-to-earth. Here's how the laid-back star stays strong and healthy.
She mixes it up: The Pilates devotee and former ballerina doesn't like to keep things the same. "I get bored really easily," she told Women's Health. So she goes to the experts to help motivate her. "If I didn't have a trainer to push me, I'd go walk for about 15 minutes," she said, although she freely admits to giving it her all during a workout ("I like to know how much endurance I have," she recently explained to The Edit). She swears by trainer Steve Moyer to keep her muscles strong; check out our video with Steve for more on how he sculpts Zoe's upper body.
She's not a dieter: The actress isn't a fan of crash diets or starving herself. In fact, Zoe's diet philosophy is all about being well balanced. "Sometimes I pig out on pasta, but that's OK," she told Women's Health. "The next day, I just eat healthy." Recently, she even admitted to cutting back on exercise after a few grueling years of training for various action-star roles. "I've been an active person my whole life. The past year has been the only time in my life that I haven't been to the gym," she confessed to The Edit. She explained her outlook to Oprah's O Magazine: "You can't forget that you only live once; you have to enjoy the pleasures of life, and you also have to enjoy the work in life. That means that if you like to eat, then work out, be healthy. Keep that heart strong and healthy!" she said.
She's comfortable in her own skin: She may not have ruled out plastic surgery, but Zoe doesn't lack in self-esteem. As she told Glamour in 2010, "I love women. I worship women. Don't want to be any other woman but myself."