Allbirds Released a Running Shoe Made From Eco-Friendly Materials, and It Looks So Cozy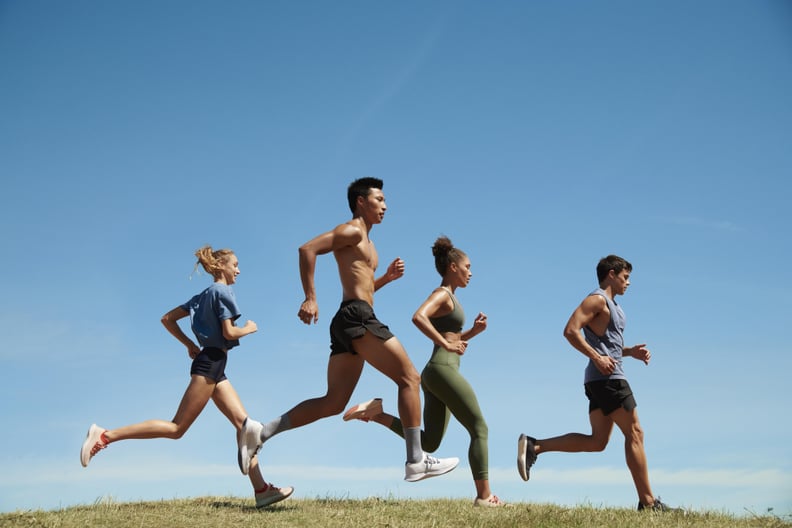 Allbirds
Allbirds
As POPSUGAR editors, we independently select and write about stuff we love and think you'll like too. If you buy a product we have recommended, we may receive affiliate commission, which in turn supports our work.
We're big fans of sustainable fashion and eco-friendly products, and we're constantly trying to find ways to reduce our use of plastic and lower our carbon footprint. We've tried leggings that are made from recycled water bottles (they also happen to be extremely comfy), and now we've found eco-friendly running shoes from Allbirds.

They're known for their minimal, everyday sneakers, but we've got our eyes on the new Tree Dasher Running Shoe ($125). Here's the deets: the sole is made from sugarcane, and the rest of the shoe features sustainable materials like eucalyptus and merino wool. In a press release, Allbirds said, "Unlike plastic, through responsible sourcing techniques and novel innovations, the sugarcane, eucalyptus, and merino wool in Dasher have the potential to suck more carbon out of the atmosphere than they take to produce." We're here for a shoe that's great for the Earth and our runs!

The shoe was designed for shorter runs like a 5K, and you can also wear it when you're running errands or when you simply want a shoe that is light, comfortable, and supportive. We haven't tried this shoe yet, but we're looking forward to adding it to our lineup.