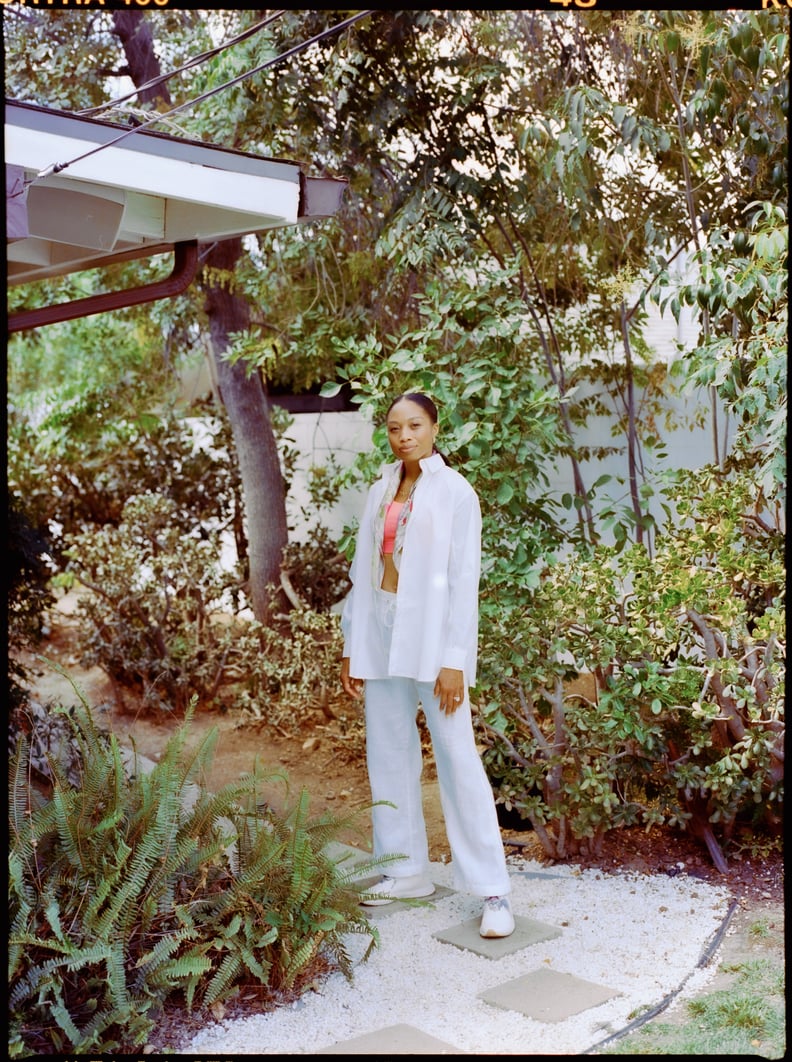 Saysh
Saysh
Allyson Felix is officially in the retirement club of pro athletes, a group that's recently welcomed some of sports' biggest names, including Serena Williams, Tom Brady (who later . . . unretired), and most recently, Roger Federer. In between designing a new life for herself, Felix catches up with POPSUGAR to reflect on her career, finally finding her voice, and where her passion lies now.
Before retiring, Felix — the most decorated American track and field athlete in history — publicly dedicated her last season to mom athletes and women everywhere who are raising kids. And in doing so she met her words with action.
"My final season is not about winning medals but giving back to the sport and future mom-athletes, and leaving it better for the next generation of women raising children to flourish in every aspect of their lives," she wrote in an Instagram post. For Felix, that meant providing athletes and coaches free, accessible child care for select track and field events in 2022, in partnership with nonprofit &Mother.
"Being able to go to our national championships and have the child care there and talk to friends and individuals I didn't know — just people who use the child care and were benefiting from it — it was really amazing," Felix tells POPSUGAR. And even in her retirement, she's hoping to "continue to push these efforts more."
She also stepped into a new mentorship role on her way out, joining Voice in Sport (VIS) to share her knowledge and expertise with women student-athletes.
"I've enjoyed the switch [from athlete to mentor]," Felix says. "I've kind of been at each different phase. You know, I've been the youngest and I've been at that middle stage, trying to figure it out." Now she has the opportunity to help "some of the younger girls who are up and coming" accomplish their dreams. "It's really nice to be able to feel like I'm helping or just knowing that they can reach out to me and that I'm here to help guide," Felix says.
In her retirement, she's also been working hard on the launch of the Saysh Two, a new lifestyle sneaker.
"I think people hear the word 'retirement' and think you're gonna go off to the beach somewhere," Felix says. But she's been hard at work. "My biggest project and next great challenge is Saysh, just growing the company, and we're really excited about Saysh Two."
Unlike the original Saysh One sneakers, which boasted a more neutral color palette, the Saysh Two is all about bold, bright colors. Each pair is adorned with patterned satin laces meant to show off one's personality. And Felix says they are representative of her journey in sports.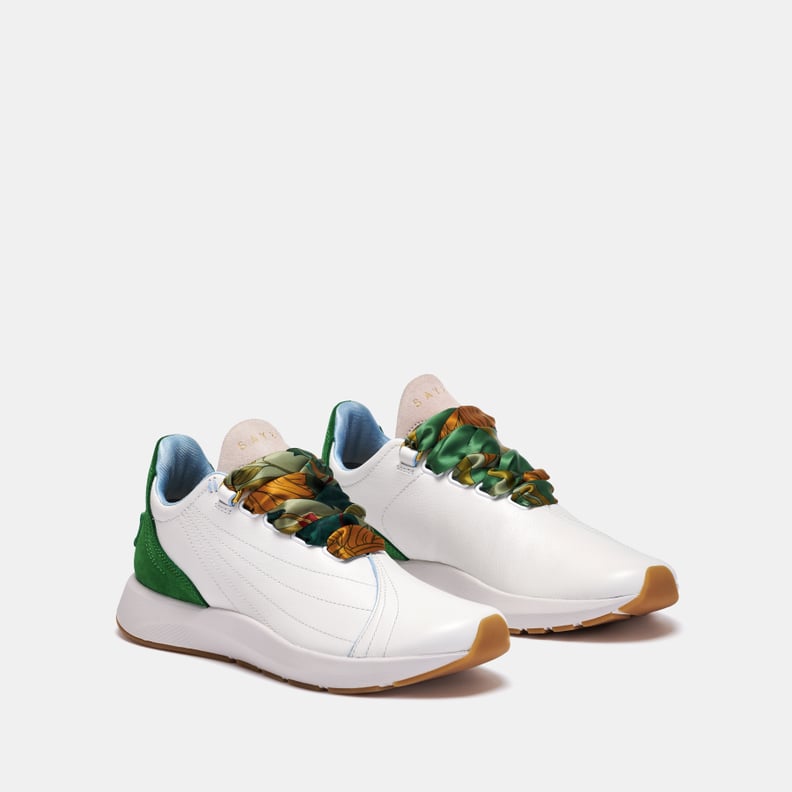 "I feel like over the past couple years, I've really found my voice," Felix says. "For the longest, I kind of tried to go below the radar — kind of head down and just stay in my lane. And so this shoe is a bolder shoe. It's sophisticated, and I feel like it really represents that transition for me and really stepping into my own."
In her downtime when Felix isn't approving Saysh designs, she's spending time with her 3-year-old daughter, Camryn.
It's been really nice to be "more present on the day-to-day," Felix says. Her schedule no longer includes intense morning training sessions or traveling around the world for competitions. She gets to take her daughter to gymnastics, drop her off at school in the morning, and make her lunches. "I'm really cherishing those moments," she says.
Felix has also been finding new ways to move — and relax — her body.
"This is my first week completely off, and I haven't done anything yet. I've just really been allowing my body like my calm down," she says. But when she does return to movement, "I really want to do some Pilates. I'm excited to maybe try a little bit of CrossFit — so many things that like I wasn't able to do when I was training because it didn't fit with my regimen."
She's eager to make working out a more social experience. "I'm excited to explore some more interactive classes," Felix says. So don't be surprised if you spot the 11-time Olympic medalist at your Pilates studio next time you visit. "They might see me around," she tells POPSUGAR.