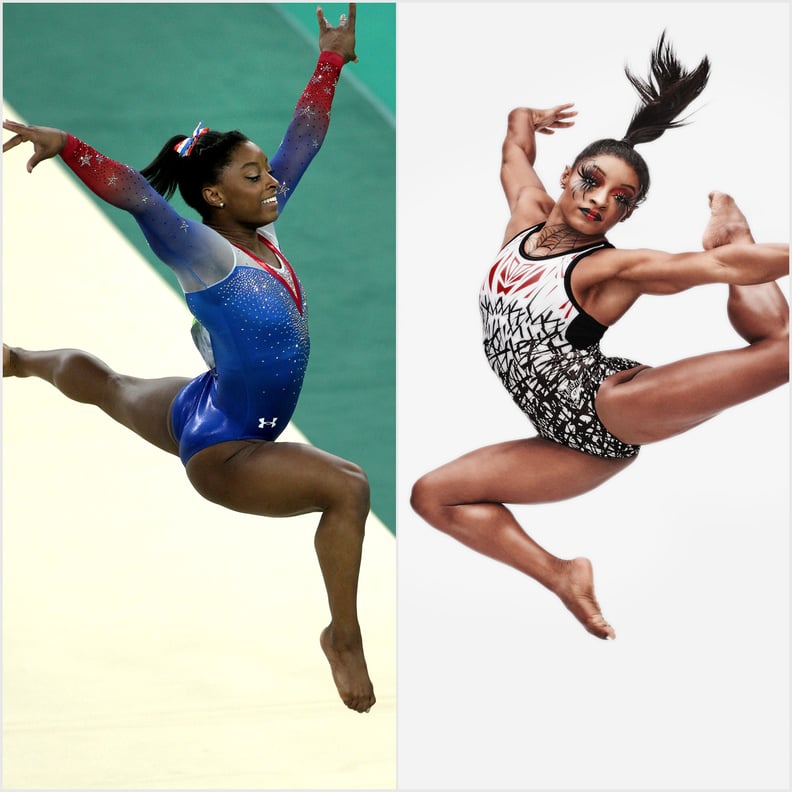 Getty | Tim Clayton - Corbis
Professional athletes are our sports superheroes — they possess unmatched, unbelievable strength, and some even fly high in the air. They truly defy the odds and pave the way for greatness, which is why picturing them as heroes really isn't too far of a stretch. To celebrate the launch of Marvel's Avengers video game, Olympians Simone Biles, Nathan Adrian, and Allyson Felix, and Olympic hopeful Jagger Eaton became their favorite Avengers thanks to beauty influencer Kandee Johnson.
Biles, a history-maker in the sport of gymnastics, is Black Widow, and Adrian, a three-time Olympic swimmer, is Thor. As for track-and-field icon Felix, she's Ms. Marvel, and Eaton, a USA skateboard national team member, is Captain America.
Ahead, get a closer look at these transformed athletes and read about their real-life heroes and what they think of their own powers based on behind-the-scenes footage Marvel sent to POPSUGAR. We all knew they saved the day on the track, in the pool, nailing tricks, and sticking landing, but now, they're even more super!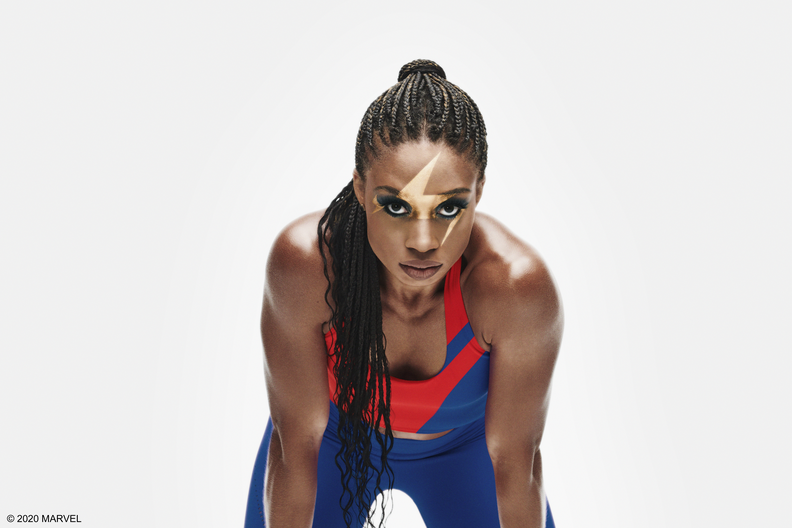 Allyson Felix as Ms. Marvel
Felix said superheroes are important today because "they give you something to strive for. They display all of those amazing things that a lot of times we don't think are possible. But I think we need that, we need that glimpse of the impossible to be able to bring that back to our own lives."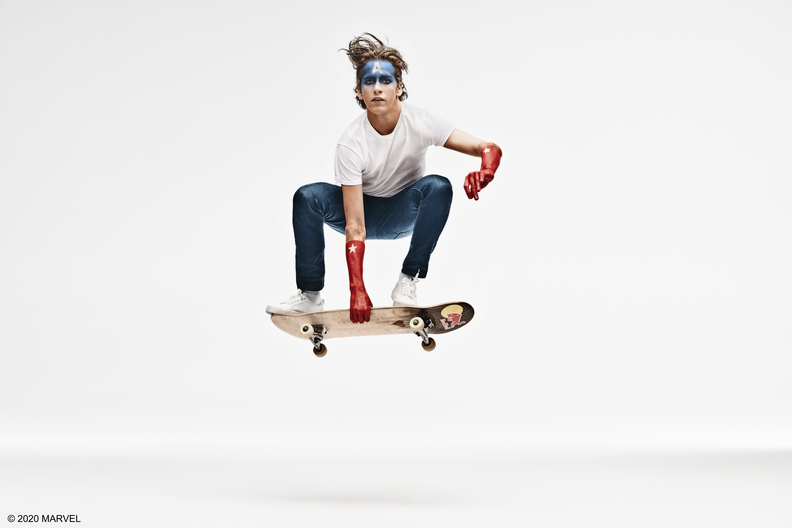 Jagger Eaton as Captain America
Eaton, without hesitation, said that if he could have one superpower, it would be to fly (though it looks like he already can!). His strongest power is persistence and his weakest is being overly competitive.
Nathan Adrian as Thor
When asked who Adrian's real-life Hulk is, he named his mom. The swimmer announced in January of 2019 that he had been diagnosed with testicular cancer, and his mom was around for him right away. "Nothing's going to stop her from being there for her baby boy," Adrian said.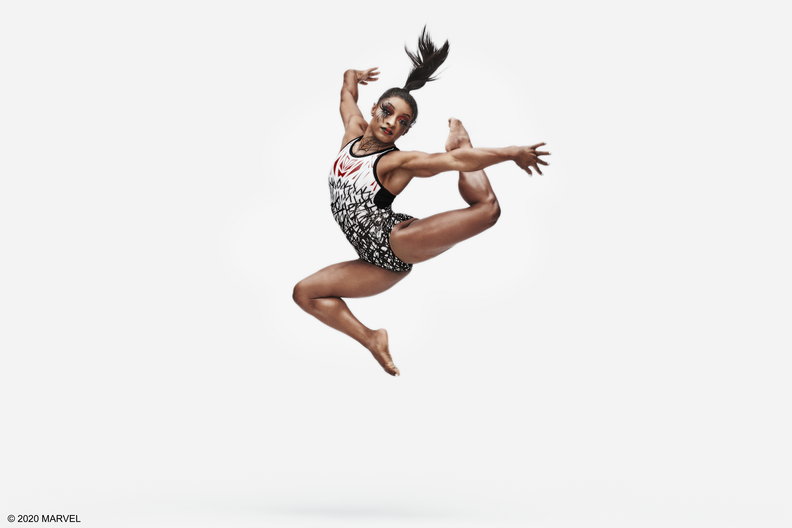 Simone Biles as Black Widow
Biles would love to be able to teleport (us too), and she said the greatest power she was taught growing up was how to use her strength. "My coaches taught me to embrace that," she said — and she's got the medals to prove it. Plus, her Avengers crush is Thor (same!).