POPSUGAR
/ paid content for /
Under Armour
The Benefits of a Gratitude Run
Gratitude Runs Are My New Favorite Kind of Runs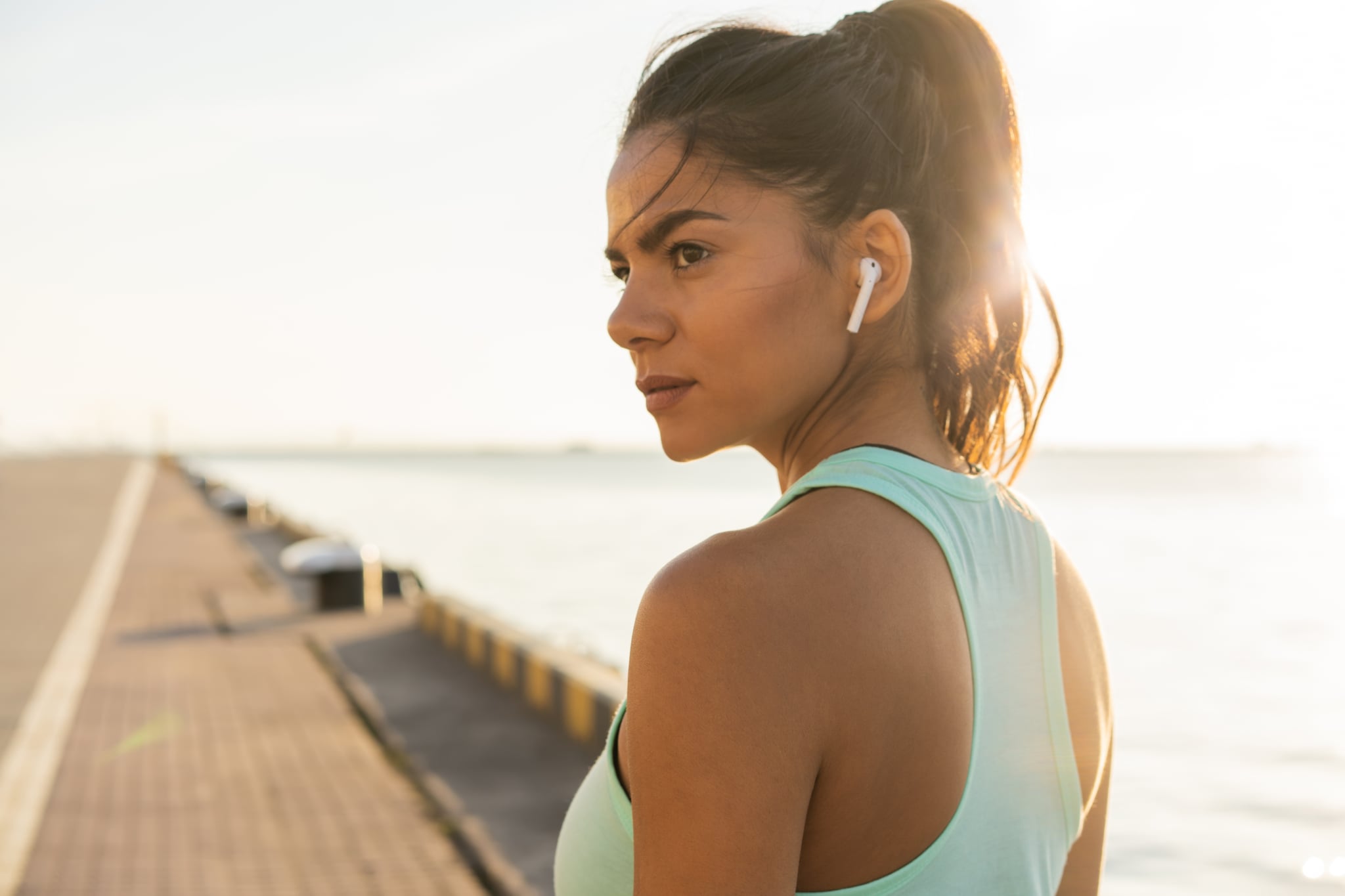 I think about a lot of things while I run. Work, what I'm eating for lunch, the show I just devoured over the weekend, and more. And sometimes, I get so in the zone, I don't think about anything at all. But no matter which way my brain goes — silent or overdrive — I rarely take the time to stop and let myself be thankful for, well, anything. That is, until I discovered the power of a gratitude run.
As I've been adjusting to the overused but still appropriate "new normal," I've been making adjustments to my weekly training runs. As a marathoner who was trained for a marathon that didn't happen in the spring, I found myself suffering from a bit of a lack of motivation, some sluggish runs, and a mind that just wasn't in the game. After nearly a summer of feeling just a bit off from my normal relationship with running, I decided to give guided runs a try.
For me, the voice of a coach chiming in my ear reminding me to stay focused on the task at hand became a source of meditation and discipline and then, eventually, gratitude. My first "gratitude" run was fairly simple. I laced up my UA Charged Impulse Knit Running Shoes ($80) and spent 30 minutes listening to the virtual coach give me prompts regarding various people and things to be thankful for in my life. It was a nice distraction from the fact I was moving slower than normal. So I ran another and another.
Eventually, after a handful of runs, I learned that the power of a run motivated by thankfulness was more than just responding to prompts. It was finding purpose to a run beyond a physical activity or a moment to run through my to-do list.
I may not be running a marathon or training at my normal pace, but I realize now that no one expected me to except me. Rather than running to focus on a certain training goal or simply as a method to decompress after the day, I became intentional with my runs. I started to view them as moments to not only reflect upon the things that are still normal and good — friends, family, my health — but also as moments to reflect upon ways I can be gentler with myself.
Lately, I haven't been able to enjoy the way I physically feel after a run, but now that I've started practicing gratitude runs, I'm able to enjoy the way I emotionally feel instead.