Sneakers, Snacks, and More Health and Wellness Products We're Loving For April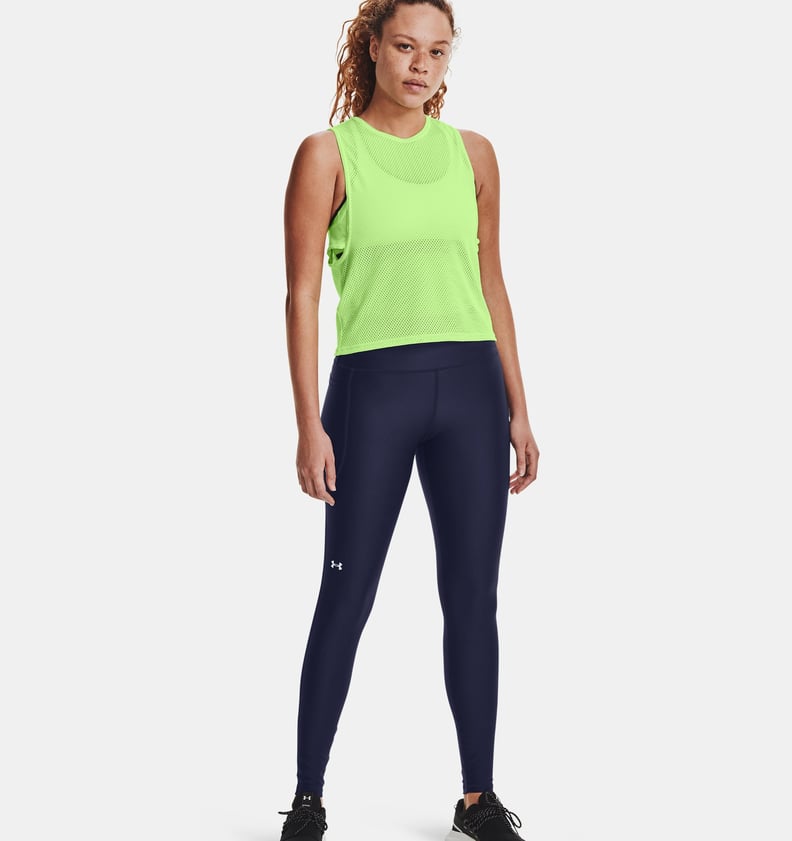 As POPSUGAR editors, we independently select and write about stuff we love and think you'll like too. If you buy a product we have recommended, we may receive affiliate commission, which in turn supports our work.
Trees are blooming, birds are chirping, and the weather is warm enough to venture outside in just a light jacket. Yes, we are excited for April, and ready to take our workouts and meals outside. Check out our favorite snacks, leggings, sneakers, and other health and wellness products that are keeping us motivated to stick to our goals this spring.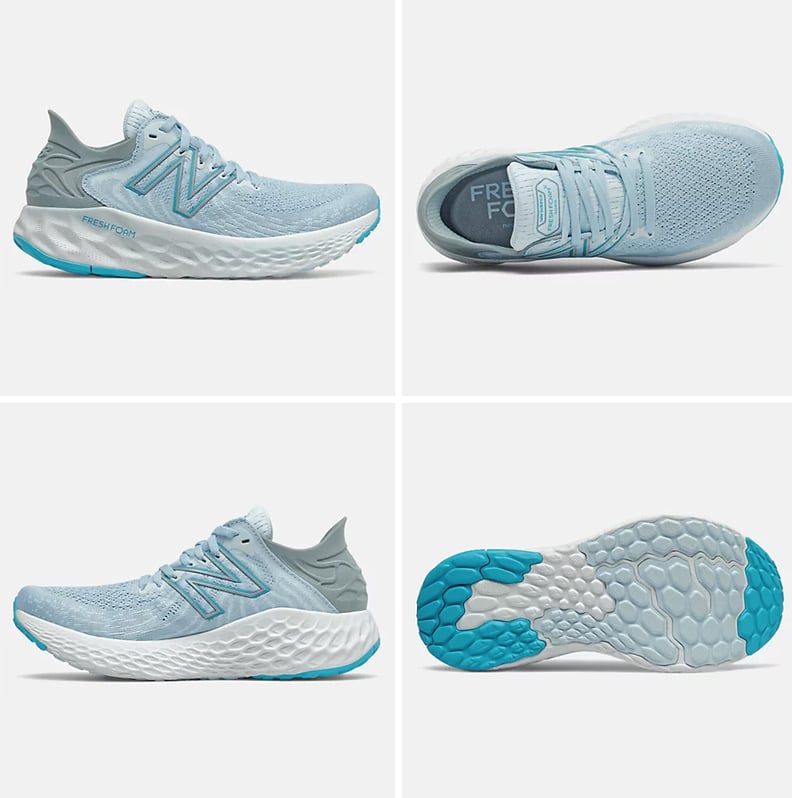 New Balance Fresh Foam Sneakers
"When New Balance sent me these New Balance Fresh Foam 1080v11 sneakers ($150), my first impression was how incredible lightweight they are as soon as I opened the box. And when I slipped them on, the foam was no joke! It felt so cozy and supportive. I've worn them on long walks and short runs since I'm just beginning building back up to running outside. They feel amazing, and I especially love the snug high heel that hugs the back of my foot." — Jenny Sugar, staff writer, Fitness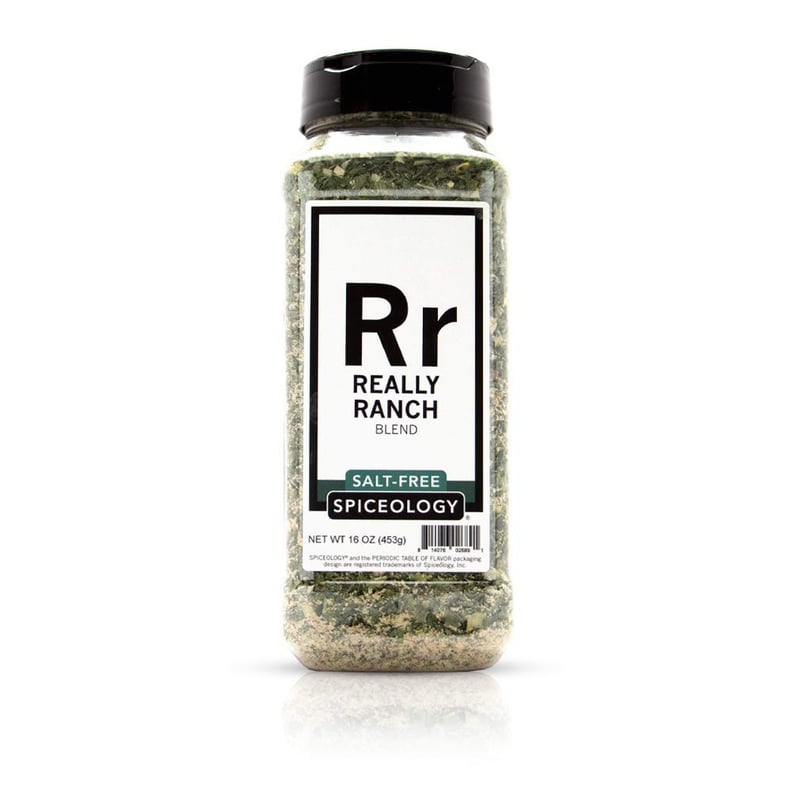 Spiceology Really Ranch (Vegan)
"I like my food pretty plain, but I got so excited when I sprinkled this Spiceology Really Ranch ($22) on my baked potato. It's made with onion, garlic, and chives, is vegan, salt-free, and so full of bold flavor. I love it sprinkled on cooked whole grains like rice or quinoa, salad, and beans. I used to only use Everything but the Bagel Seasoning, but this is my new favorite!" — JS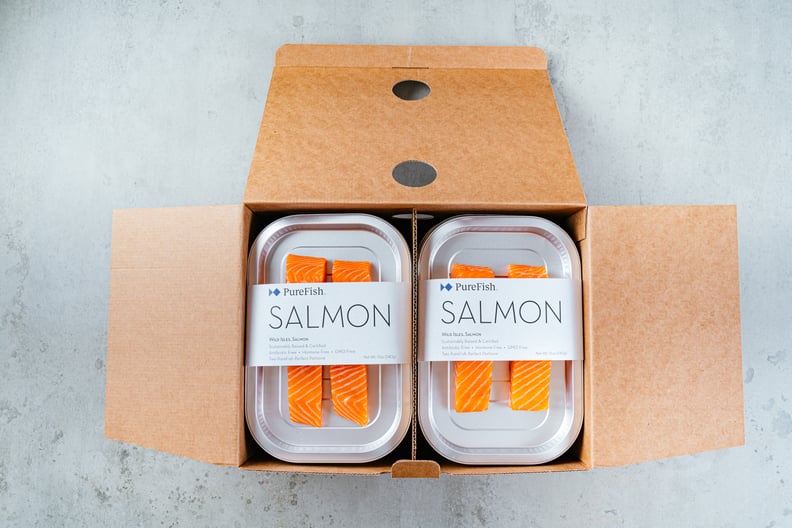 PureFish Box
"When PureFish offered to send me a sample box of their fine-dining quality seafood, I was so excited (and then well-fed for the next few days.) Each PureFish box ($250) contains a collection of different fish that are carefully curated in ready to cook trays. The salmon was the best fish I've had in ages and it was such a treat to have restaurant quality fish at home." — Genevieve Farrell, Fitness & Wellness Director, Video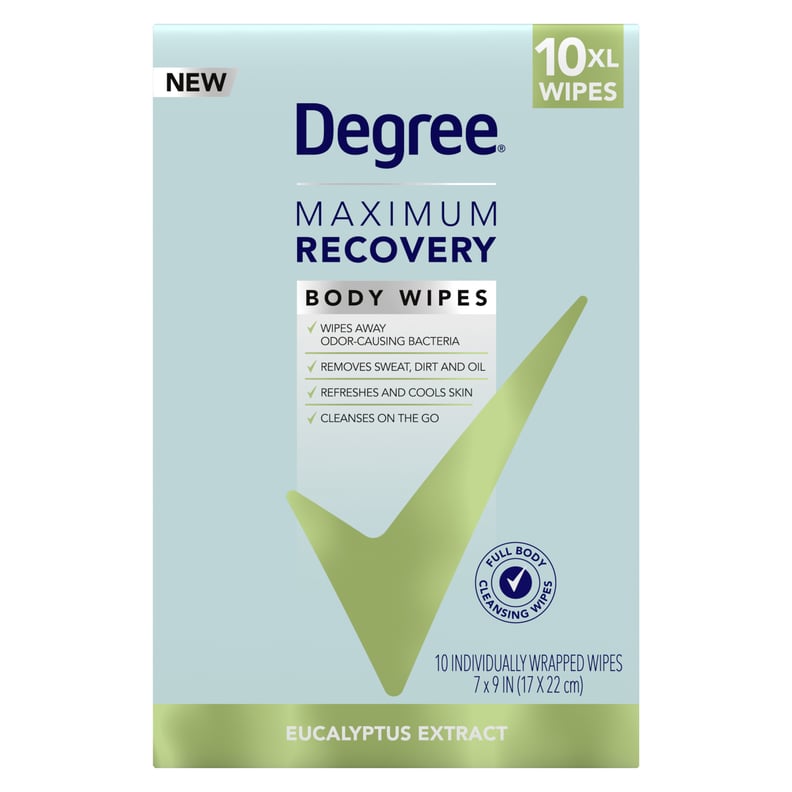 Degree Maximum Recovery Body Wipes in Eucalyptus
"I like to cut it close with when my morning workouts end and when I need to log on for work, and I don't always have time for a full shower. These Degree Maximum Recovery Body Wipes in Eucalyptus ($6) have come in clutch to help me do a quick refresh before a long day of (Zoom) meetings. The eucalyptus scent is refreshing, and the wipes are just big enough to hit every spot you need to. These will also be nice to throw in my gym back when I make it back to my favorite fitness studios." — Christina Stiehl, senior editor, Fitness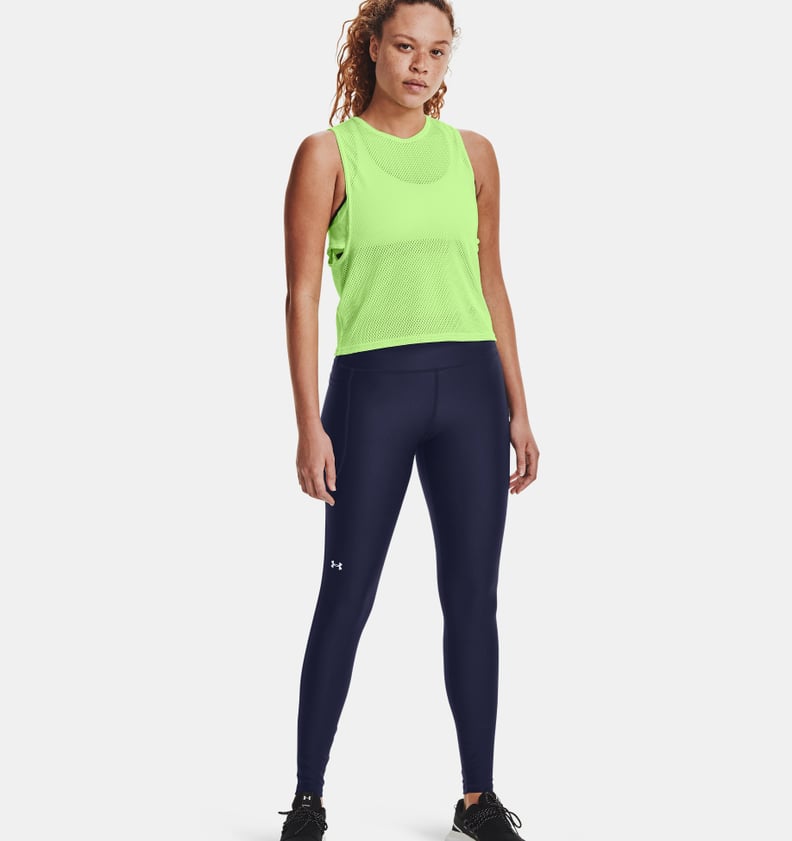 Under Armour HeatGear® No-Slip Waistband Leggings
"I know, heat tech clothing isn't the most exciting thing to talk about in April, but the mornings are still pretty chilly here in New York City. I love these Under Armour HeatGear® No-Slip Waistband Leggings ($50) to wear for my 7 a.m. outdoor bootcamp classes in the park; like the name says, they keep my legs warm and the waistband doesn't slip (this is usually a problem for me . . . still working on those booty gains)." — CS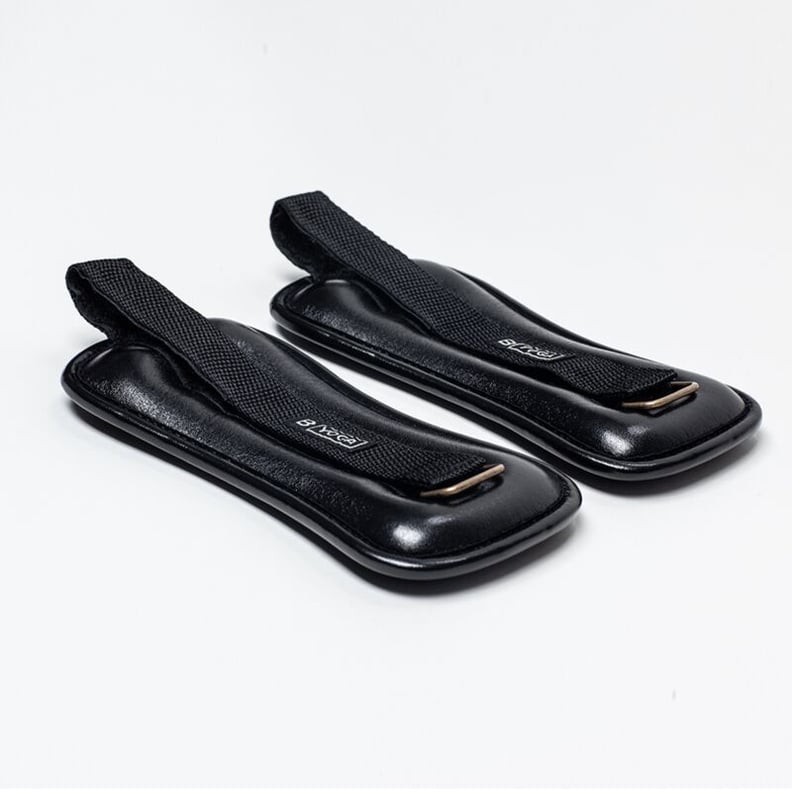 B Yoga Tone Weights
"As I continue to exclusively work out at home, I've been leveling up my Pilates workout thanks to some intense workouts on the Core Club app from trainer Amanda Kassar. B Yoga 1lb Tone Weights ($42), which were sent to me by the brand's PR team, have been providing just enough resistance to increase the intensity of exercises when used as ankle or wrist weights. I also find the vegan leather fabric comfortable and easy to wipe down after a particularly sweaty session." - GF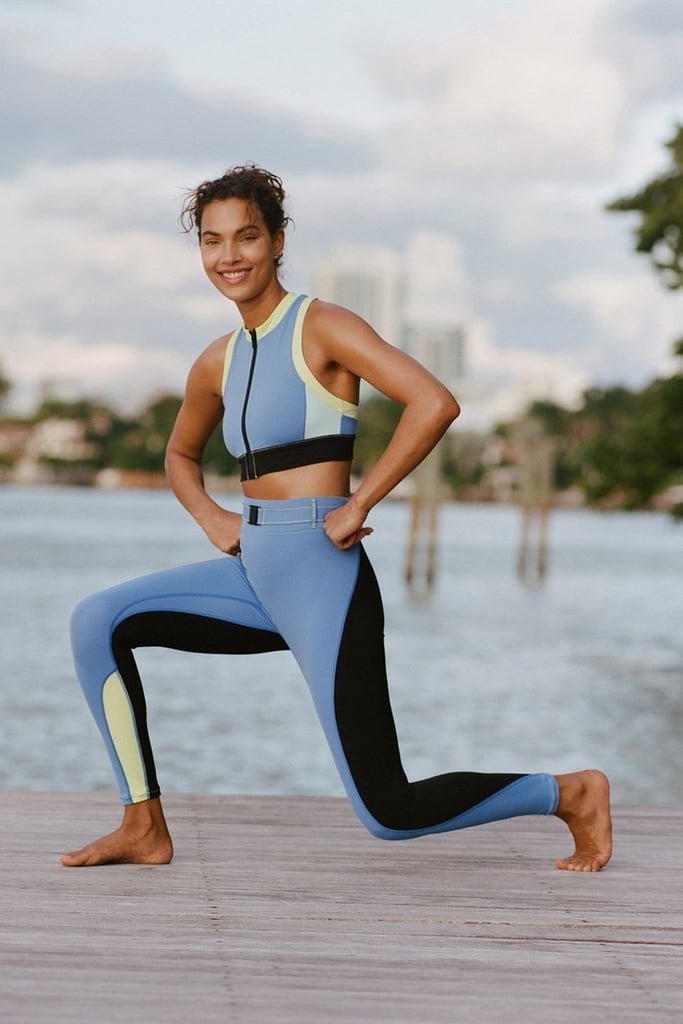 Striped & Solid Trek Belt Bag Leggings
"Solid & Striped Sport's fun activewear will be my go-to this spring. I got to test out the Trek Belt Bag Leggings ($128), which feature a high waist and comfortable, lightweight fabric. I love that these leggings also include matching belt bag, which is perfect for holding my keys and hand sanitizer when I walk my dog or go hiking. They're the first leggings I've ever had with a matching belt pouch and now I want every pair of leggings I own to have a corresponding bag. I'd highly recommend these to any fitness instructor who wears a mic pack as the belt bag is the perfect place to store it." – GF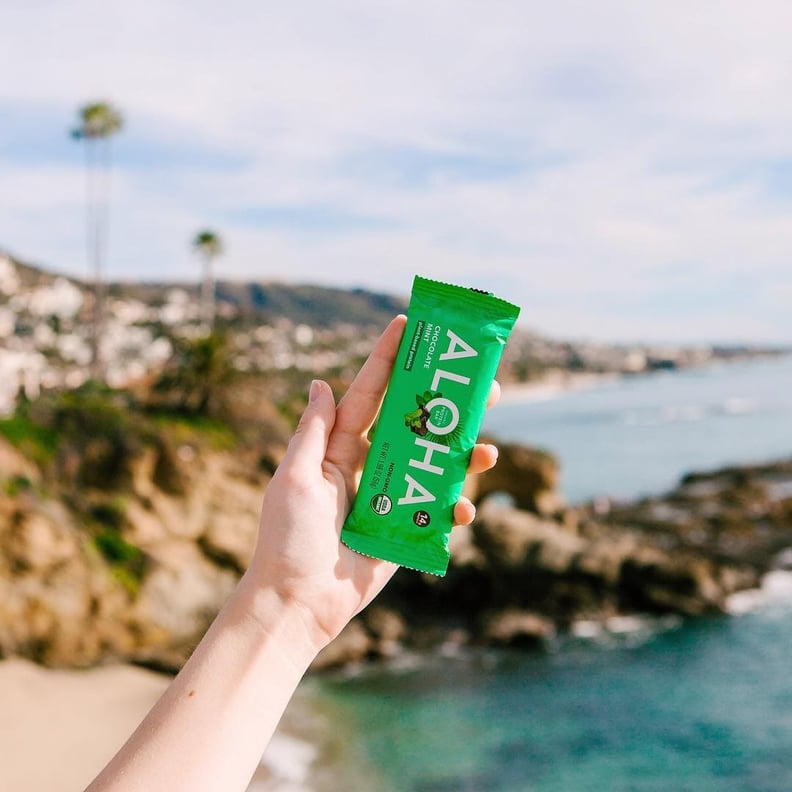 Aloha Chocolate Mint Protein Bar
"Want a one-sentence review? Aloha Chocolate Mint Protein Bars ($30 for 12) taste like Thin Mints. (I'll give you more than that, but really, that says it all.) Texture, rich chocolaty taste and tinges of cool mint . . . it all lines up, except, of course, that Aloha's protein bar has 14 grams of protein and only five grams of sugar." — Maggie Ryan, assistant editor, Fitness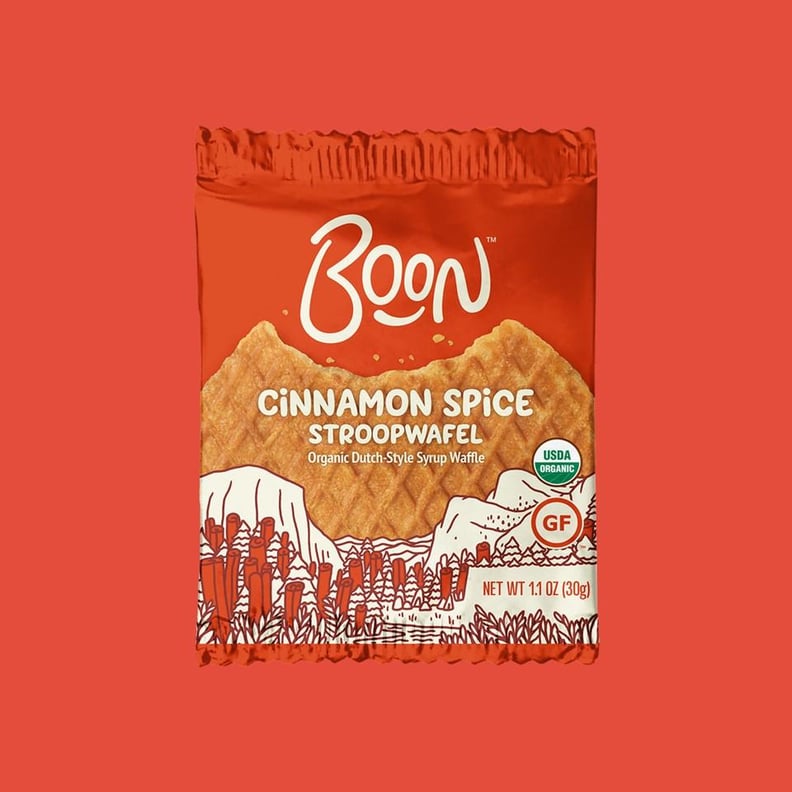 Boon Cinnamon Spice Stroopwaffel
"I love nibbling on a stroopwaffel for a burst of pre-workout energy, and the Boon Cinnamon Spice Stroopwaffel ($18 for 10) is a sweet and satisfying choice. It's a nice, light dose of carbs (18 grams) and sugar (9 grams) that doesn't mess with my stomach and tastes so good." — MR
OFFLINE Real Me High Waisted Crossover Legging From Aerie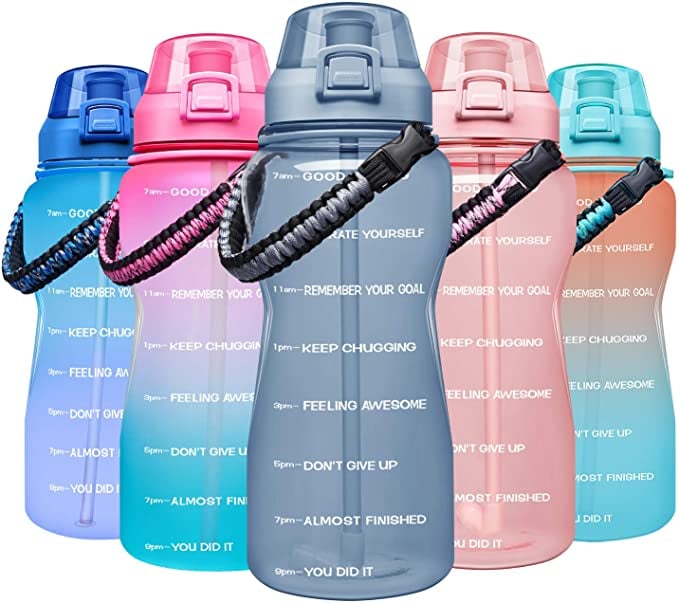 Giotto Large Half Gallon Motivational Water Bottle
"I've been meaning to improve my water intake during the pandemic (I don't drink nearly enough water throughout the day). So, it's only natural that, a year in, I realized I really needed to get my butt into gear. I plan to do that with this Giotto Large Half Gallon Motivational Water Bottle ($19). It helps guide you for 14 hours to finish a total of 64 ounces of water and features encouragements like 'good morning,' 'remember your goal,' and 'keep chugging' on the bottle. Join me!" — SB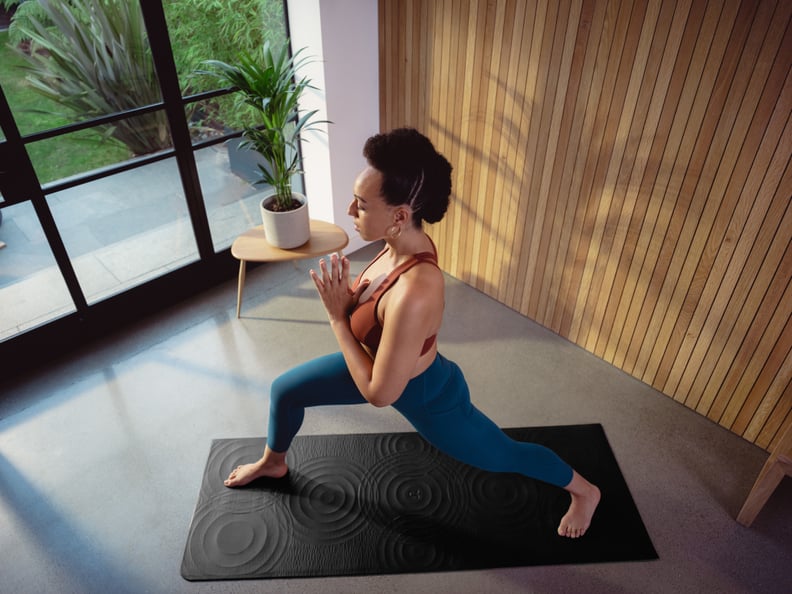 Lululemon Take Form Yoga Mat 5mm
"As producer of Class FitSugar, I've had the chance to see yoga mats in practice on hundreds of workout videos. Lululemon's Take Form Yoga Mat ($118) is an innovative new mat that is perfect for leveling up your practice. The mat features 3D zoned cushioning designed to enhance sensory perception with visual and tactile alignment cues.
The 3D water droplet-inspired zones guide optimal body positioning across the poses yogis identified as the most difficult to master. The tidal flow-inspired texture and contoured edges offer grip and stability for enhanced performance and functionality. — GF