We're Excited to Tackle Our Health and Fitness Goals in 2021 With These Products For January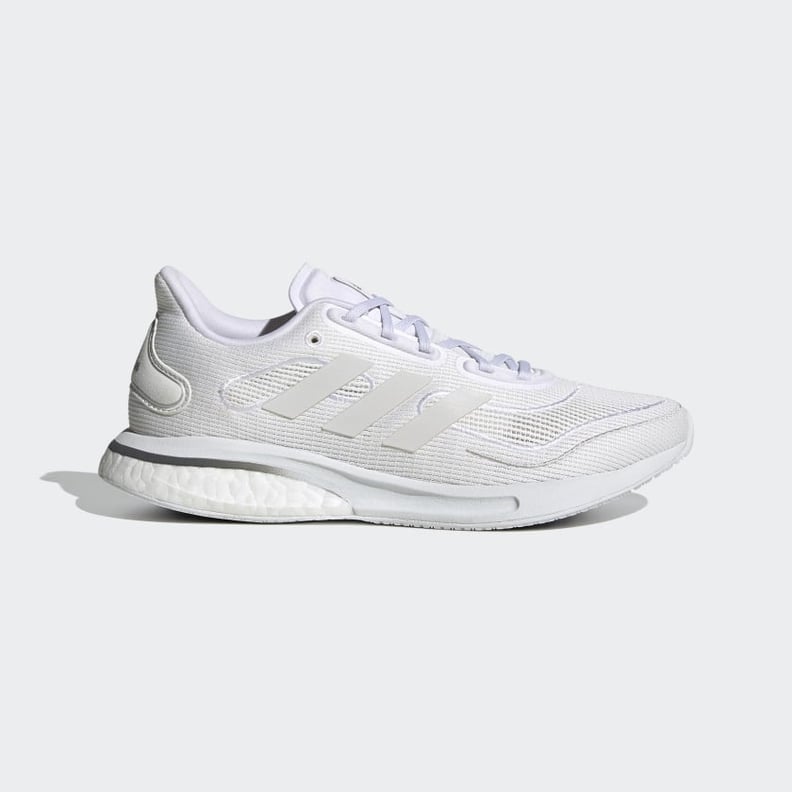 As POPSUGAR editors, we independently select and write about stuff we love and think you'll like too. If you buy a product we have recommended, we may receive affiliate commission, which in turn supports our work.
The start of a new year is a time to hit the reset button and reassess our goals and plans for the year ahead. We're feeling inspired to reach our personal wellness goals of staying healthy and active, and here are the products we're excited about this month to help us on our journey.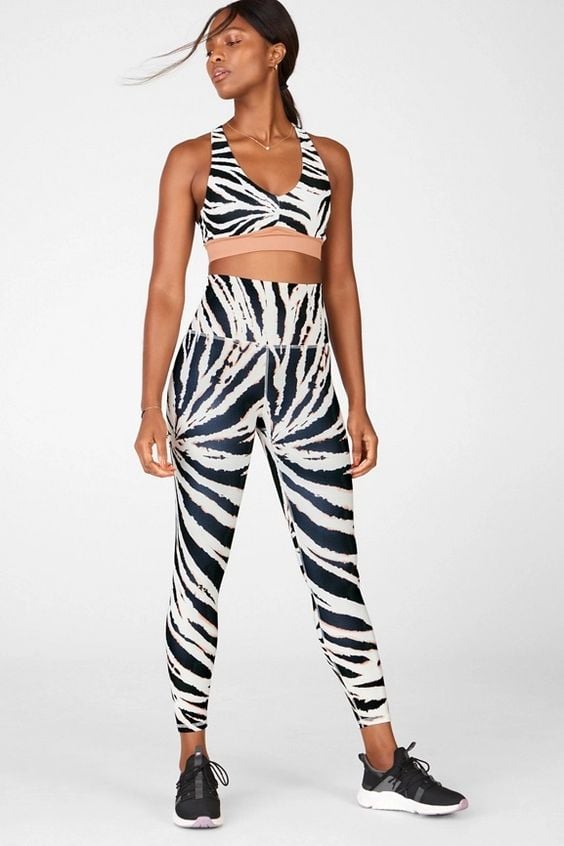 Liza Koshy x Fabletics Staycation Vibes 2-Piece Outfit
"Even though I do all my workouts from home now, I do find a cute outfit to be fun and motivating to get in a sweat sesh before I log on for work. I was excited when Fabletics sent me this Staycation Vibes 2-Piece Outfit ($130, $70 with VIP membership) from its collection from YouTuber Liza Koshy. The high-waisted leggings are comfy and flattering (and stay up during workouts!), and the print is a fun change of pace from my typical black leggings. The sports bra is also padded and supportive so I can feel confident just rocking this set without an extra layer on top." — Christina Stiehl, senior editor, Fitness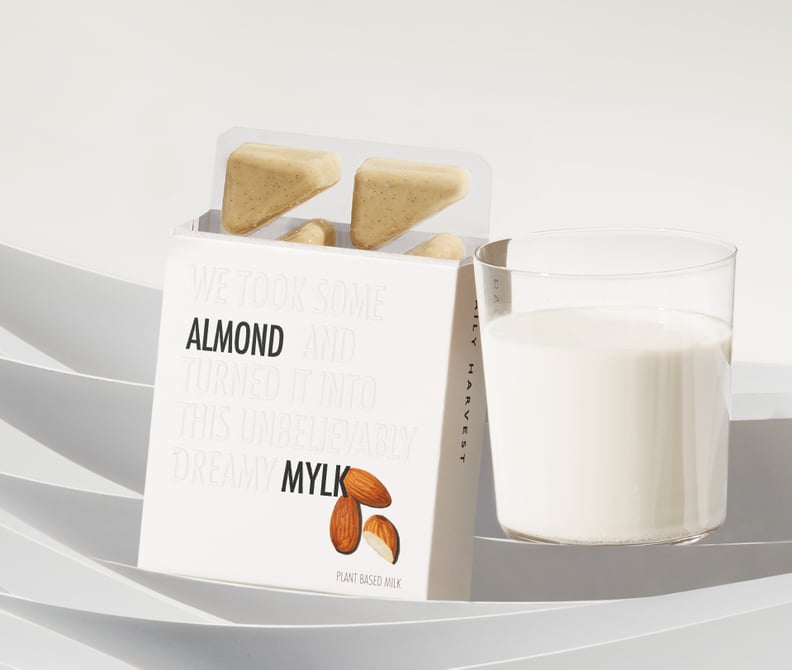 Daily Harvest Almond Mylk
"For over a decade I have used almond milk as a replacement for dairy milk in coffee, smoothies, cereal, and more. So when Daily Harvest sent me a sample of its new Almond Mylk ($8), I was intrigued since it came in a pack of frozen wedges. Turns out, this idea is genius: since you have to use a carton of almond milk within days of opening it, these wedges ensure that the product lasts longer. Plus, adding a couple wedges to a smoothie with some water gives it a cold, creamy consistency you don't get from almond milk alone.
But how does it taste? Like natural almond milk should: the ingredients are simply almonds, water, and Himalayan sea salt, plus vanilla bean in the Vanilla Almond Mylk ($8) flavor. It adds the right touch of flavor without being overly sweet or tasting too processed. I also love the suggestions on the box of how to use the wedges, whether you are adding to a Daily Harvest smoothie, oat bowl, chia bowl, or latte." — CS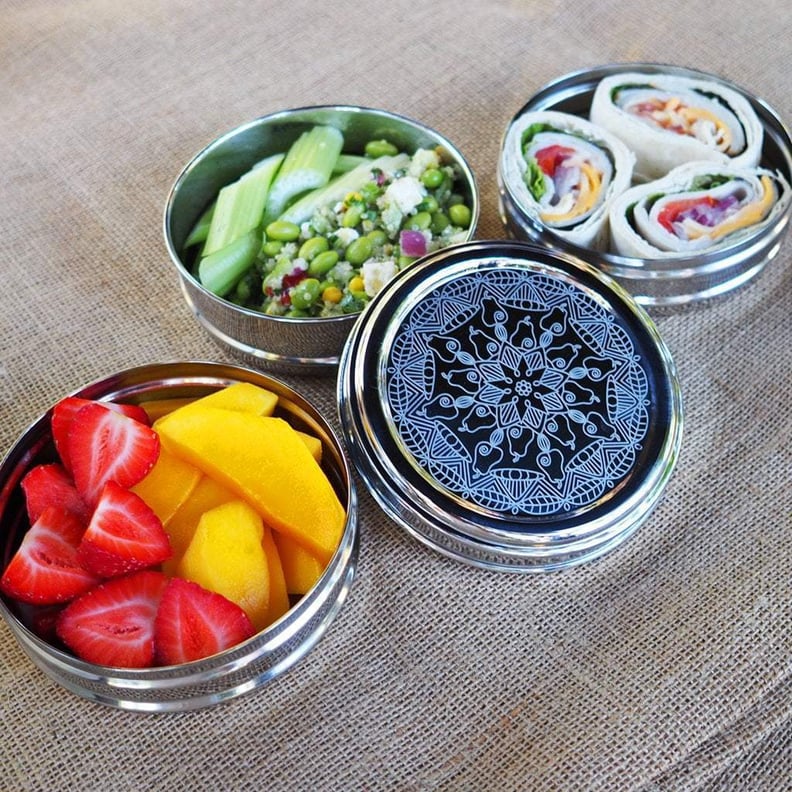 Ecolunchbox Tri Bento Mandala
"To ensure I eat a healthy, plant-based diet, I'm obsessed with meal prep and packing my lunch (even though I'm working from home), and I am in love with this Ecolunchbox Tri Bento Mandala ($36). It has three separate layered compartments that clip neatly together and keep my food separated. I love putting a chopped salad on the bottom layer, baked tofu on the middle layer, and fruit on the top layer. Made with dishwasher-safe stainless steel, this lunch container is lightweight, easy to clean, and can hold up to 4.5 cups of food." — Jenny Sugar, staff writer, Fitness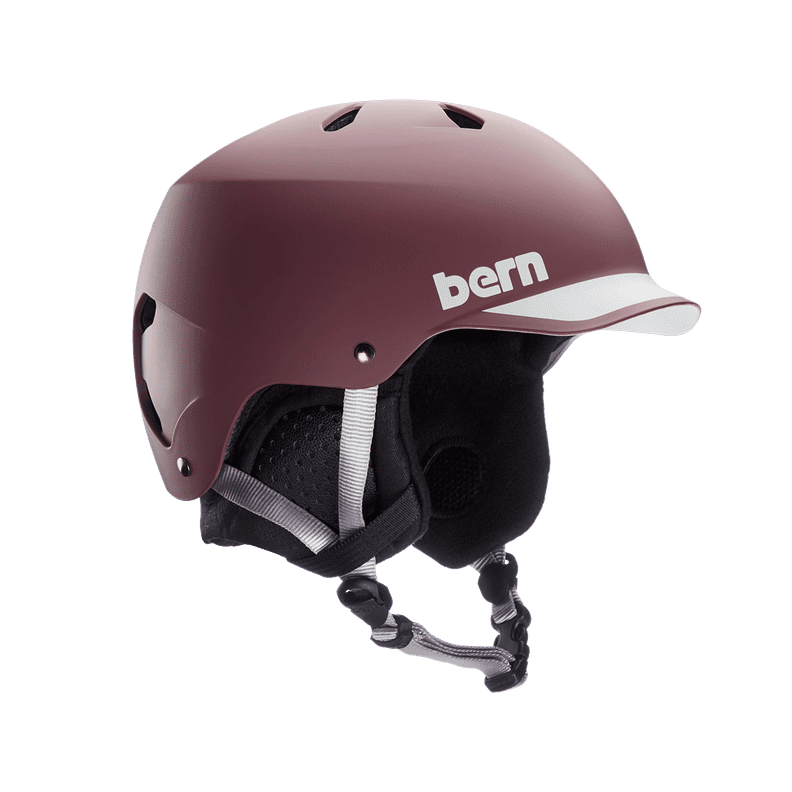 Bern Winter Watts Ski Helmet
"I've been wearing a ski helmet for several years now, not thinking much about it until my 8-year-old son and I took our first ski of the season just after the new year. Bern sent both of us helmets to try out — I was wearing the Winter Watts Helmet ($100) and he was wearing the kids Camino Shark Helmet ($60). I'm so grateful we were wearing them — he had a scary accident where he was skiing too fast to make a turn and smacked his head and knee into a tree.
Although the helmet was banged up a little and even the foam inside cracked, he survived with just a bruised cheek, black eye, and slightly swollen knee. Ski patrol had to ski him down in a sled, and I was so shaken up skiing after him, that I fell, too, but luckily my helmet protected my head. These Bern helmets are well worth the price, and I can't bear to think of what would have happened to him if he wasn't wearing this helmet. This helmet absolutely saved his life, and my entire family will be wearing Bern helmets from now on!" — JS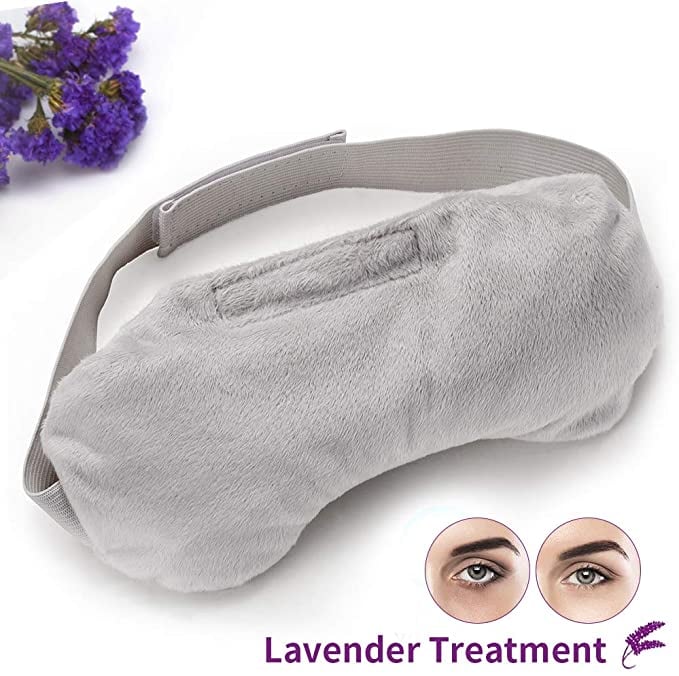 Unimi Heated Eye Mask
"I'm prone to sinus headaches, and I just purchased this Unimi Heated Eye Mask ($15) from Amazon over the holidays. Though you can put it in the freezer, I like to heat it up in the microwave for 30 seconds at a time. It's weighted, so that helps to relieve sinus pain, as does the soothing warmth against my face. The lavender smell is also a bonus! I'd say this is a great accessory to have during cold and flu season." — Sam Brodsky, assistant editor, Fitness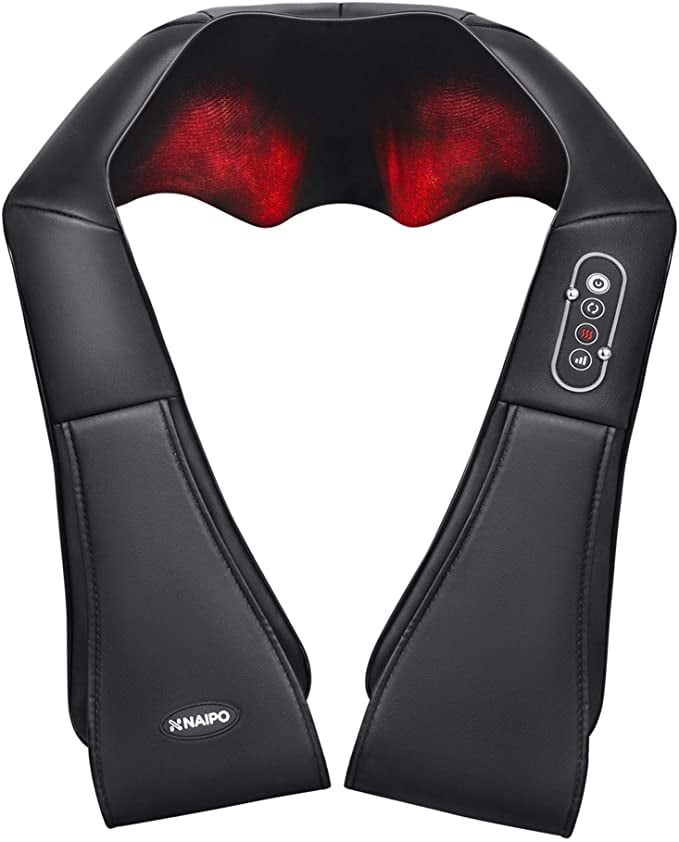 Naipo Shiatsu Back and Neck Massager
"My boyfriend gifted me the Naipo Shiatsu Back and Neck Massager ($60, originally $100) for the holidays, and I'm so glad he did. Like many people, I hold a lot of tension in my neck and shoulders, and this device gets right into the areas I can't reach. I also am a fan of the fact that this massager offers a heat option, has straps that act as arm rests, and is extremely versatile (I've used it on my lower back and hips as well)." — SB
Oura Ring
"I had the opportunity to test out the Oura Ring ($299) over the holiday break and was really impressed by the insights it provided. The device tracks heart rate variability (HRV), steps, active and passive calorie burn, heart rate, and skin temperature. It then provides personalized Readiness, Sleep, and Activity scores each day based on your baselines. I found the Readiness score the most insightful as it encouraged me to train harder on days when my body was best optimized. A few other features I appreciated: the five to seven day battery life and the water-resistant design, which is especially important to me as I'm always washing my hands! Before you receive your Oura ring, you're sent a ring-sizing kit so that you're able to select the best size. I did not realize how much my fingers swell when I sleep, so I was able to select a larger size than I regularly wear." — Genevieve Farrell Roston, Fitness & Wellness Director
Rhone Tech Fleece Jogger
"Rhone is a men's activewear brand that is always a favorite of our Class FitSugar trainers. After years of hearing instructors rave about the brand, I was thrilled when I received a sample of their first-ever women's capsule collection to try out. I have to say, the bar was high and the quality of Rhone and the tech fleece joggers ($118) lived up to the hype. They have two-way stretch for a great fit, zippered hip pockets, and fleece lining which made them my go-to for all of my winter walks in the cold." — GFR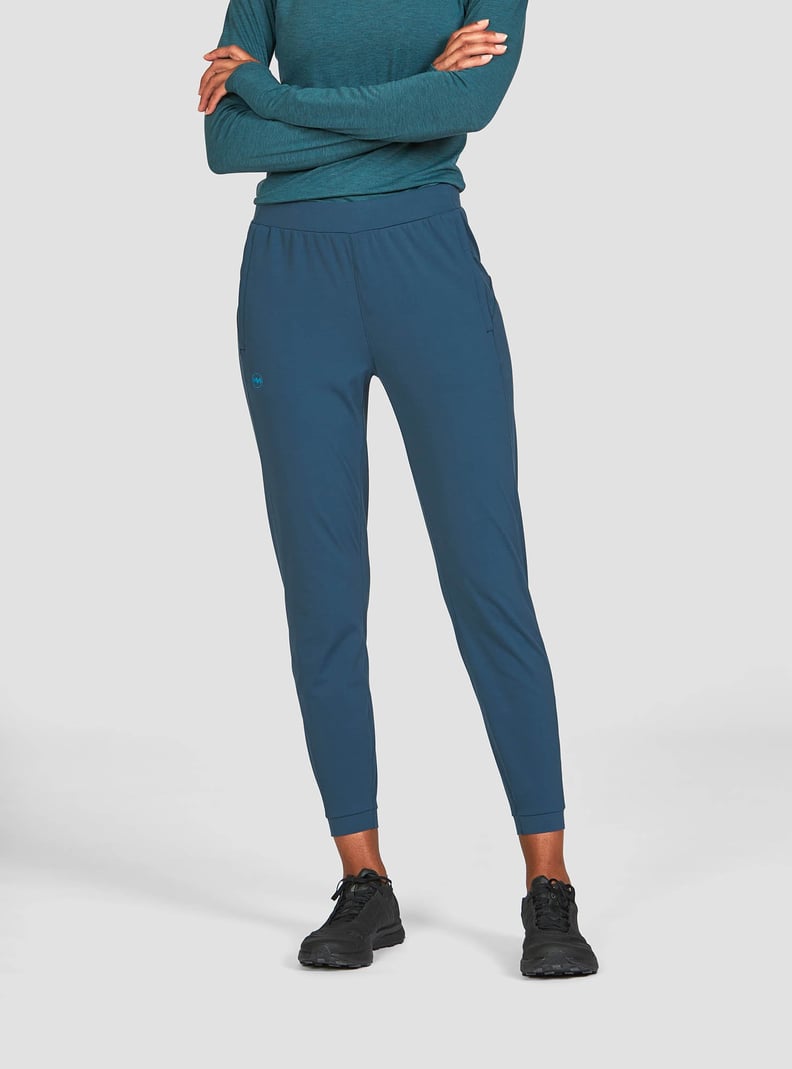 Janji Mercury Track Pant
"I got the chance to try out the Janji Mercury Track Pant ($88) and can confirm that they are as soft and buttery-smooth as they look. I love them for lounging and light exercise like yoga, but they have enough zipper pockets (sides and back!) that I'm considering them for walking and jogging, too. Comfort, versatility, and a much-needed upgrade to my work-slash-workout-from-home wardrobe." — Maggie Ryan, assistant editor, Fitness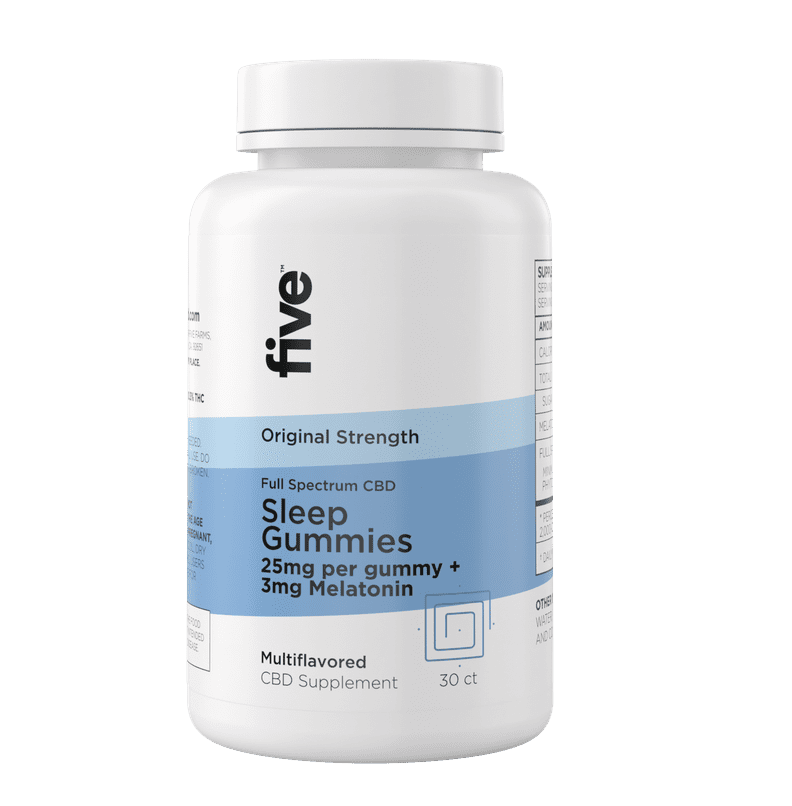 Five CBD Sleep Gummies
"I had on-and-off sleep issues all of 2020 (I mean, who didn't), and it hit a point where I started taking sleeping pills just to get more than four hours a night. So when Five CBD offered me the chance to try its CBD Sleep Gummies ($40), I grabbed it. One of these gummies, which contain 25 milligrams of CBD plus three milligrams of melatonin, had me drifting off to sleep within half an hour. Most importantly for me, they also helped me sleep through the night and into the morning instead of randomly waking up at 5 a.m. like my body likes to do. In contrast to sleep aids I took, these didn't leave me groggy the next morning, and I was a fan of the light, sweet taste, too." — MR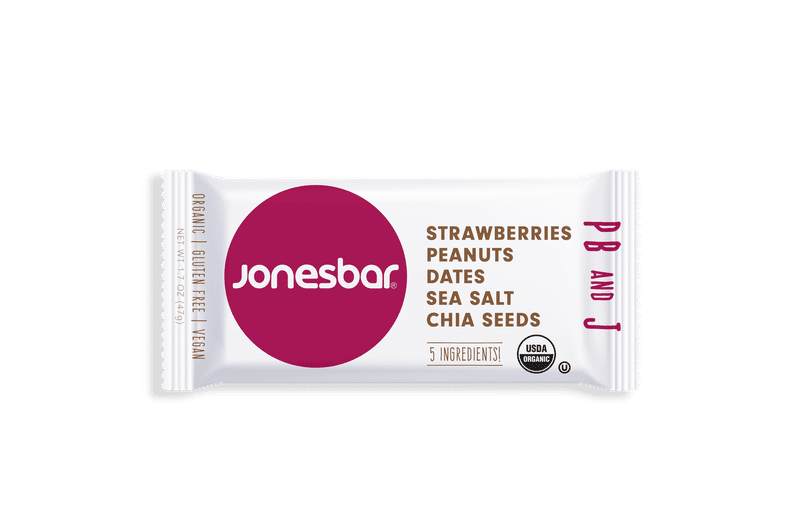 Jonesbar PB and J
"I've tried to enjoy protein/snack bars, but I find them all to have either a weird flavor or to be full of ingredients that aren't good for you in the long run. I was at Whole Foods a month ago and needed a quick snack to hold me over, so I grabbed the Jonesbar PB and J ($29 for a box of 12) with no expectations of it being good. To my surprise, it was beyond delicious! Plus, the ingredient list is super simple: strawberries, peanuts, dates, sea salt, and chia seeds. These are definitely my go-to bars now!" — Tamara Pridgett, associate editor, Fitness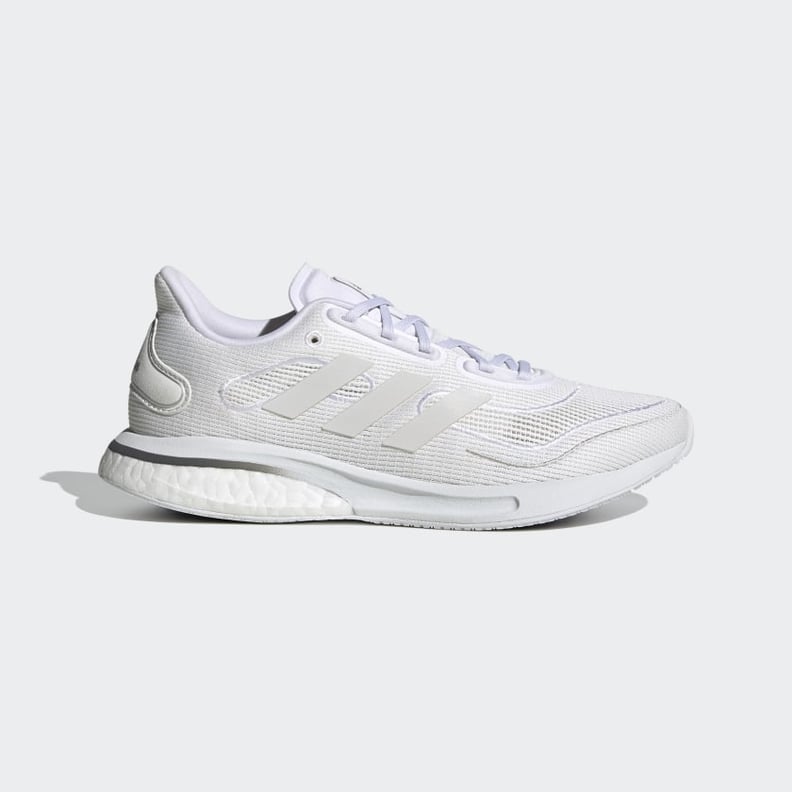 Adidas Supernova Running Shoe
"I am always on the hunt for a good pair of running shoes, and my new favorite is the Adidas Supernova Running Shoe ($100). I love how lightweight yet supportive the shoe is for both walking and running, and I also love how crisp and clean it looks." — TP