Paid Content For
Under Armour
8 Running Shorts Even a Non-Shorts-Lover Will Want to Shop
Paid Content For
Under Armour
As POPSUGAR editors, we independently select and write about stuff we love and think you'll like too. If you buy a product we have recommended, we may receive affiliate commission, which in turn supports our work.
It took me years to start running in shorts. When I first started training, I strictly wore leggings or capris, chalking it all up to "I'm not a shorts gal." But after years of suffering through long leggings in the dead of summer, I decided enough was enough and donned my first pair of running shorts. Since then, I haven't looked back.
No matter if you have been a lifelong fan of running shorts or are just now ready to pledge allegiance, there's a style and length for you. I found eight running shorts of every length that are perfect for every type of runner. From the track to the treadmill, these shorts from Under Armour are ready for your next workout.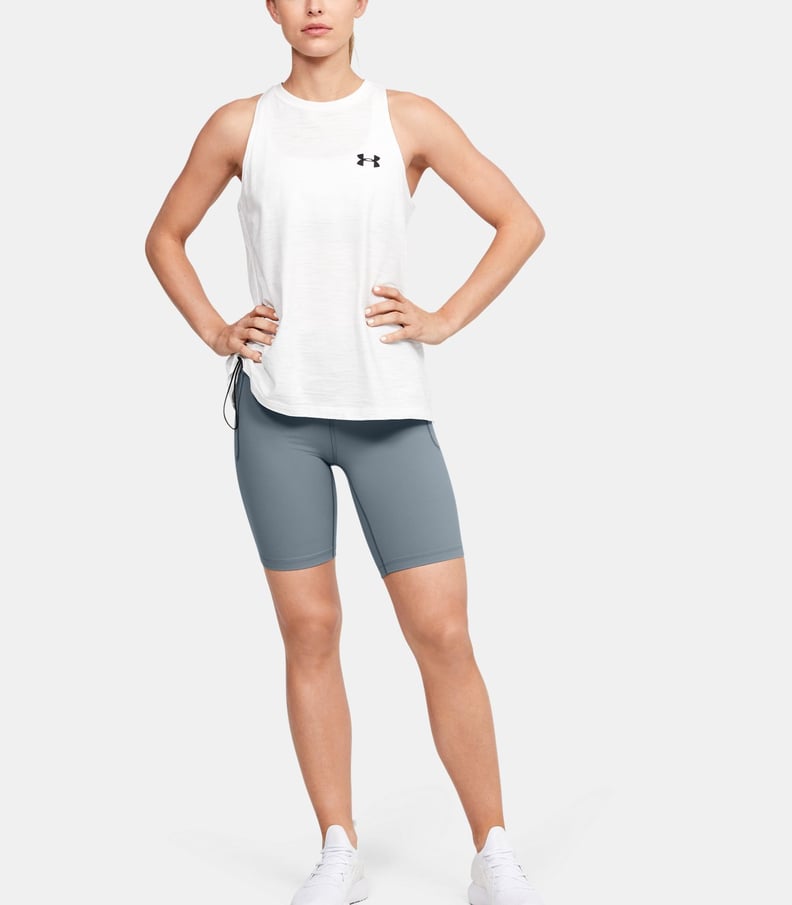 UA Meridian Bike Shorts
Don't be fooled by the UA Meridian Bike Shorts ($60). These sweat-wicking stretch shorts are truly multisport. This close-to-skin fit makes them a great selection for runners who like that barely there feel while logging miles.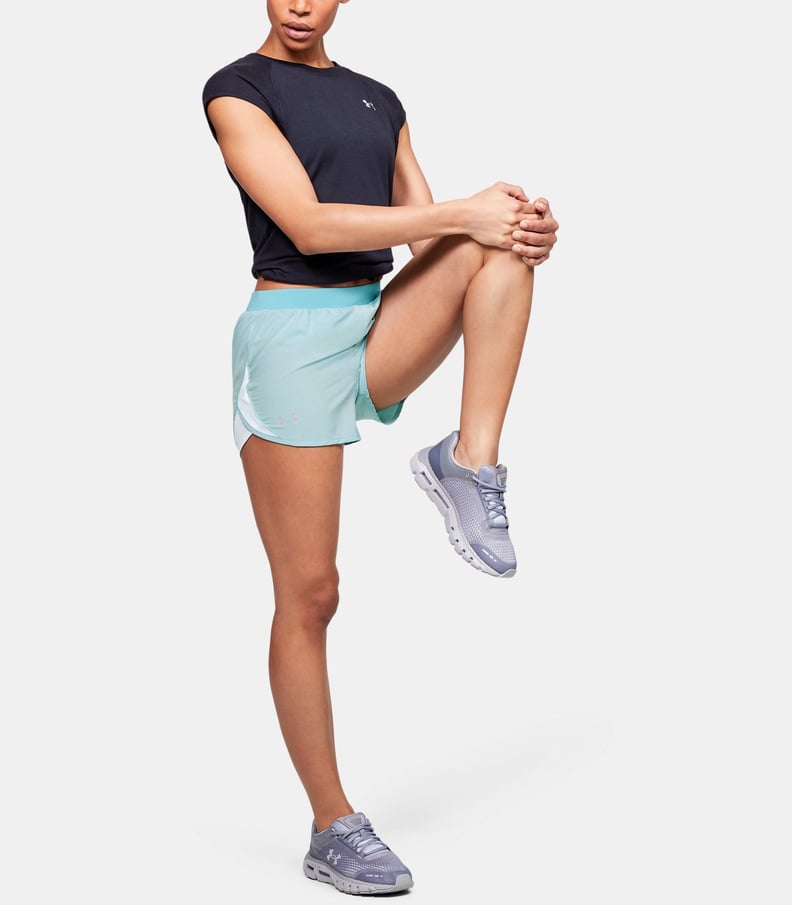 UA Fly-By 2.0 Shorts
There's a reason the UA Fly-By 2.0 Shorts ($25) are bestsellers. The relaxed fit and the three-inch inseam give runners ample room to jump, sprint, and move to their hearts' content.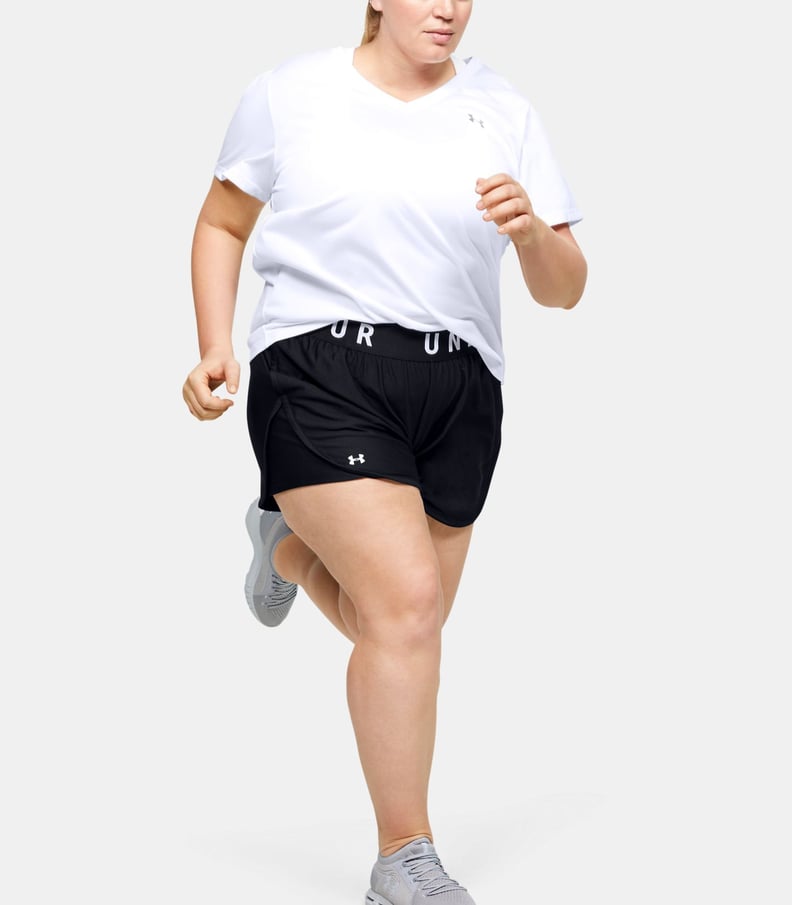 UA Play Up 5
Not every runner loves a shorty short. The UA Play Up 5 ($30) is a great option for those looking for a little longer inseam. This pair boasts a five-inch cut as well as a light knit construction for generous range of motion.
UA RUSH™ Run 2-in-1 Shorts
The ultimate in best of both worlds comes in the form of the UA RUSH™ Run 2-in-1 Shorts ($70). With a stretch-tights-style short under a three-inch running short, you get the ultimate in flexibility and comfort.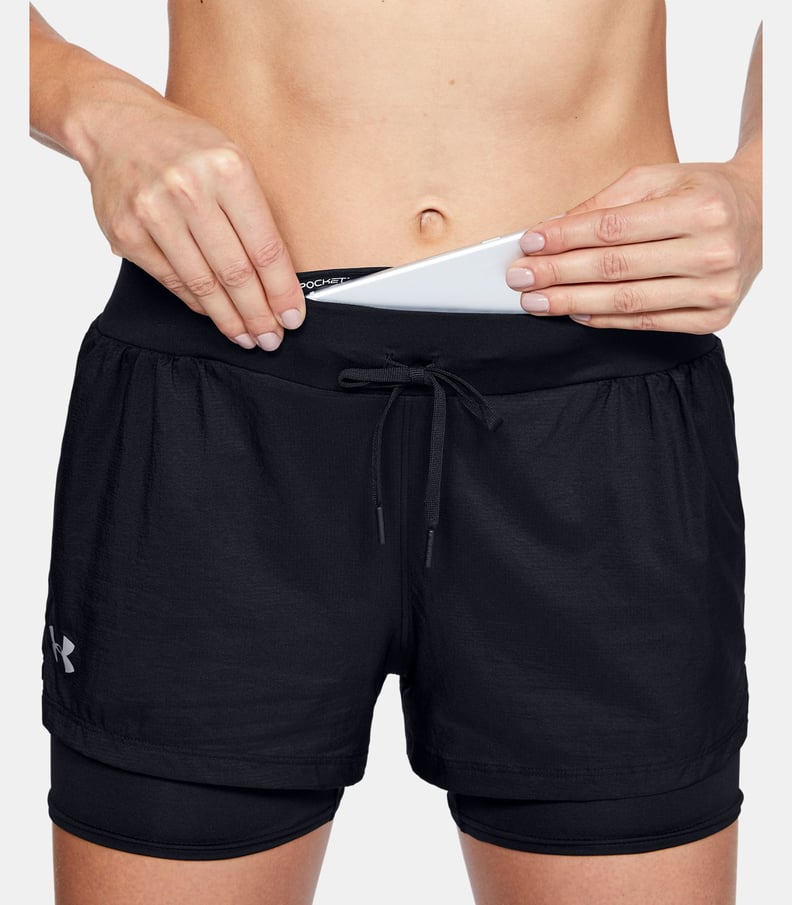 UA Qualifier Speedpocket 2-in-1 Shorts
Those runners who seem to be carrying it all while on a jaunt would be wise to look at another two-in-one short — this time with extra pockets. The UA Qualifier Speedpocket 2-in-1 Shorts ($55) feature a water-resistant waistband to secure your cash, phone, or keys.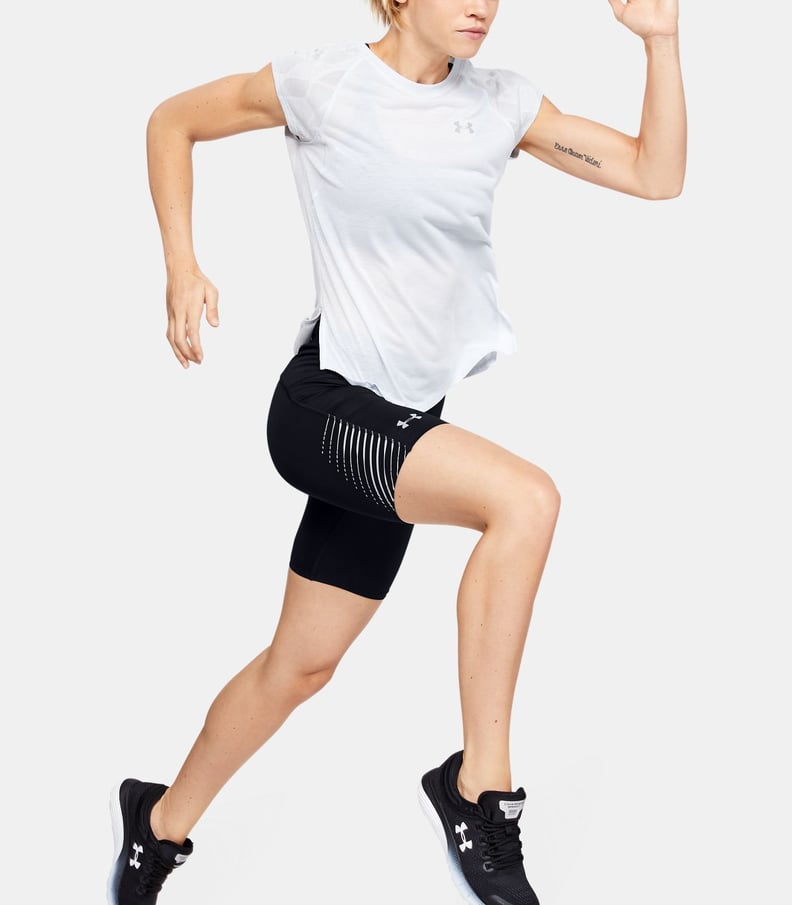 UA Fly Fast ½ Tights
Evening runners might find a perfect match with the UA Fly Fast ½ Tights ($50), which boast a breathable compression fit and seven-inch inseam as well as low-light reflective detailing.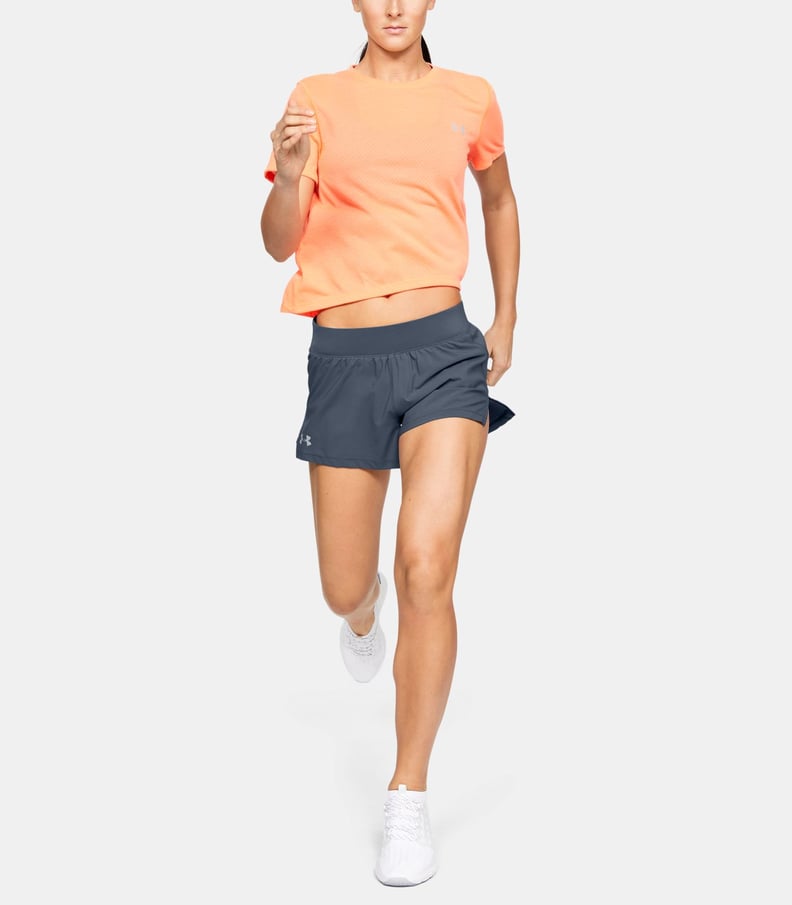 UA Launch SW "Go All Day" Shorts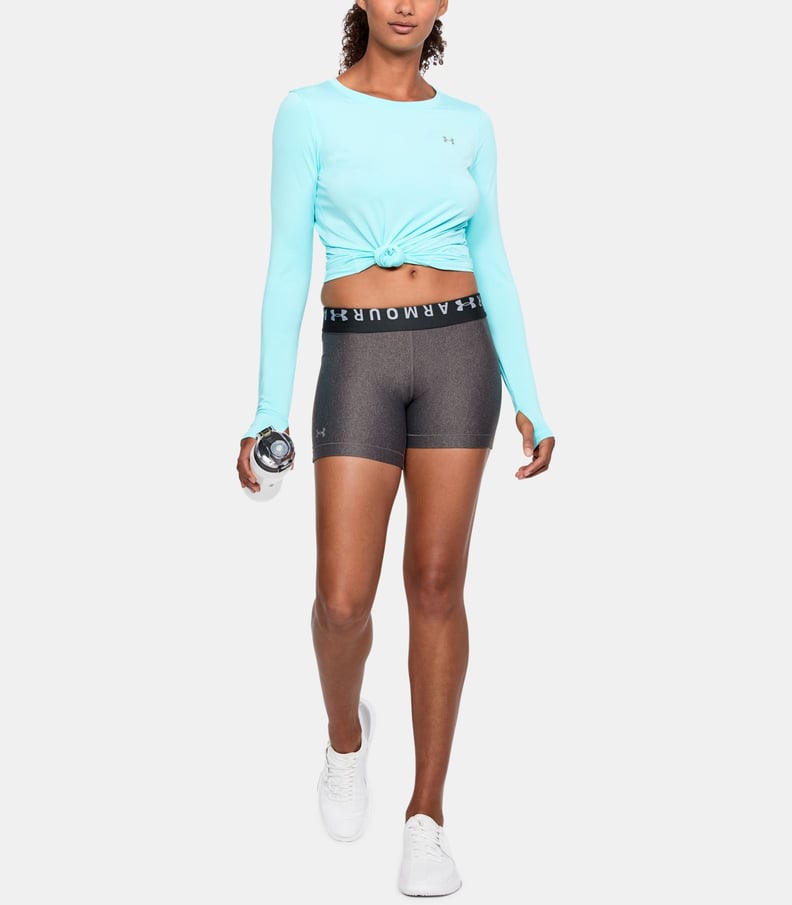 HeatGear® Armour Middy
Crave a short that can double for HIIT class? The HeatGear® Armour Middy ($30) can take on track workouts as well as interval and class training.