10 Under Armour Jackets That Will Help You Slay Your Workout No Matter the Weather
As POPSUGAR editors, we independently select and write about stuff we love and think you'll like too. If you buy a product we have recommended, we may receive affiliate commission, which in turn supports our work.
Ever experience a runner's high so intense you felt like you could outrun a thunderstorm? Well, with Under Armour's collection of high-performance jackets, it's a real possibility. Whether you're looking for a jacket to wear in the rain, during every warmup, or for post-workout recovery, Under Armour technology is designed to help you push through. If you're sick of wearing a windbreaker that feels like a crinkly plastic bag, or you have a love-hate relationship with your warm yet suffocating puffer jacket, it's about time you invested in a new one that's both comfortable and functional. Ahead, check out the top 10 jackets from Under Armour that are sure to address your every athletic need.
01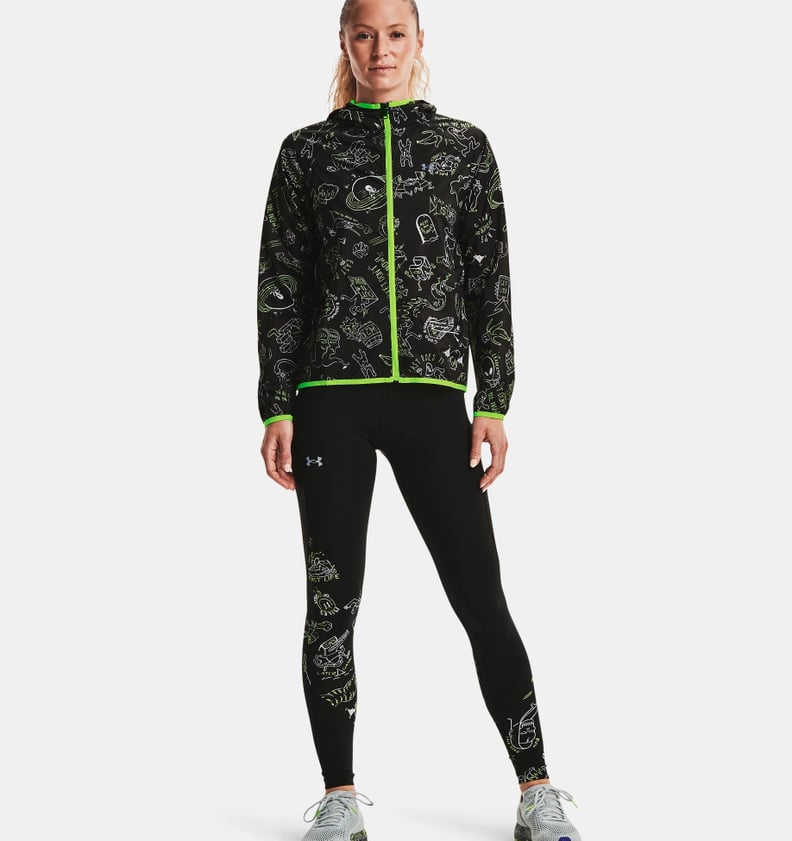 UA Run Hundred Packable Jacket
The UA Run Hundred Packable Jacket ($83, originally $110) is made for athletes who are always on the go. From the gym, to the field, and every away game, this jacket can be easily packed into a portable pouch that's built into the left hand pocket.
02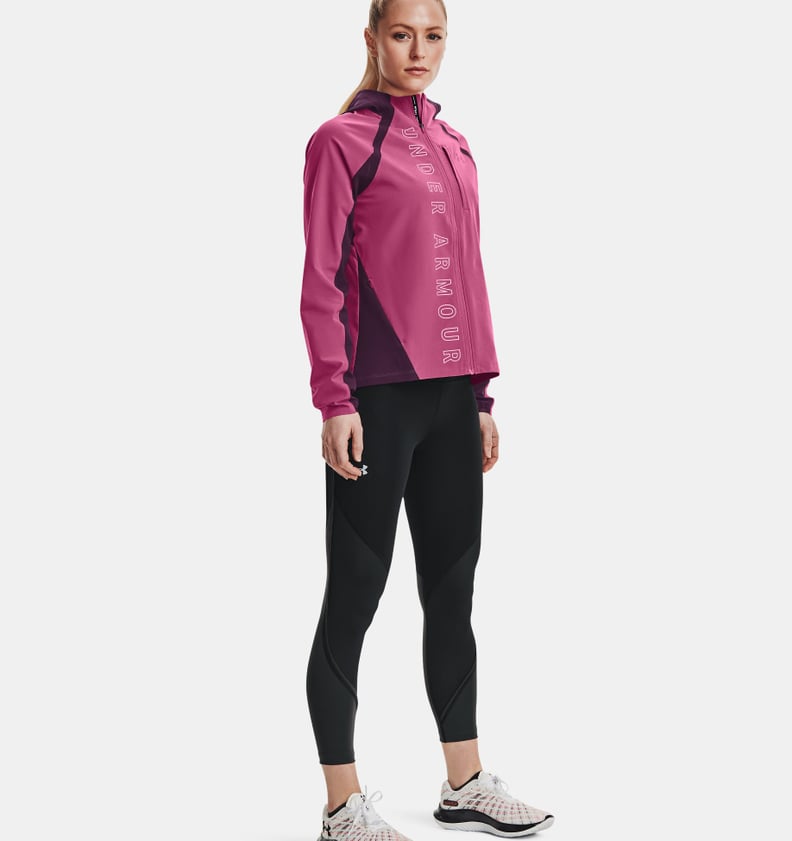 UA Qualifier OutRun the Storm Jacket
Let's be honest: water resistant jackets either feel like a plastic bag or a camping tent, and they can be pretty restricting, too — especially if your sport or workout requires you to move around a ton. The UA Qualifier OutRun the Storm Jacket ($76, originally $100), on the other hand, is as stretchy as it is water resistant due to its four-way, stretch-woven fabric.
03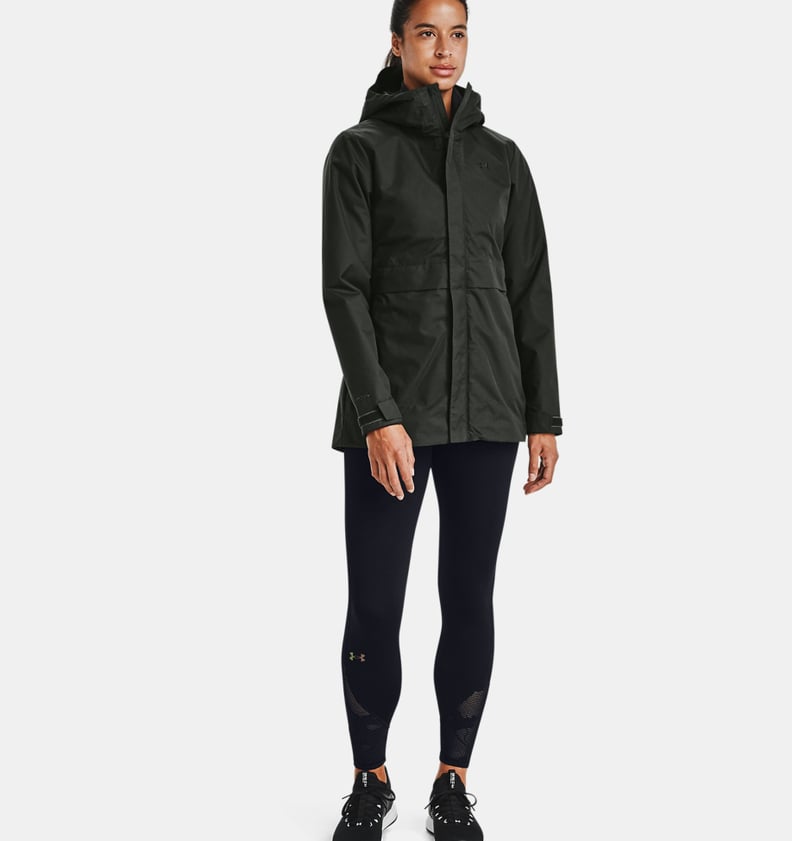 UA Armour 3-in-1 Jacket
For a jacket as dynamic and versatile as your workouts, you can't go wrong with the UA Armour 3-in-1 Jacket ($91, originally $150). With a removable fleece lining and an outer layer that acts as both a rain shell and windbreaker, this jacket can be worn in three different ways, all year round, whether during a ski trip or a spring hike.
04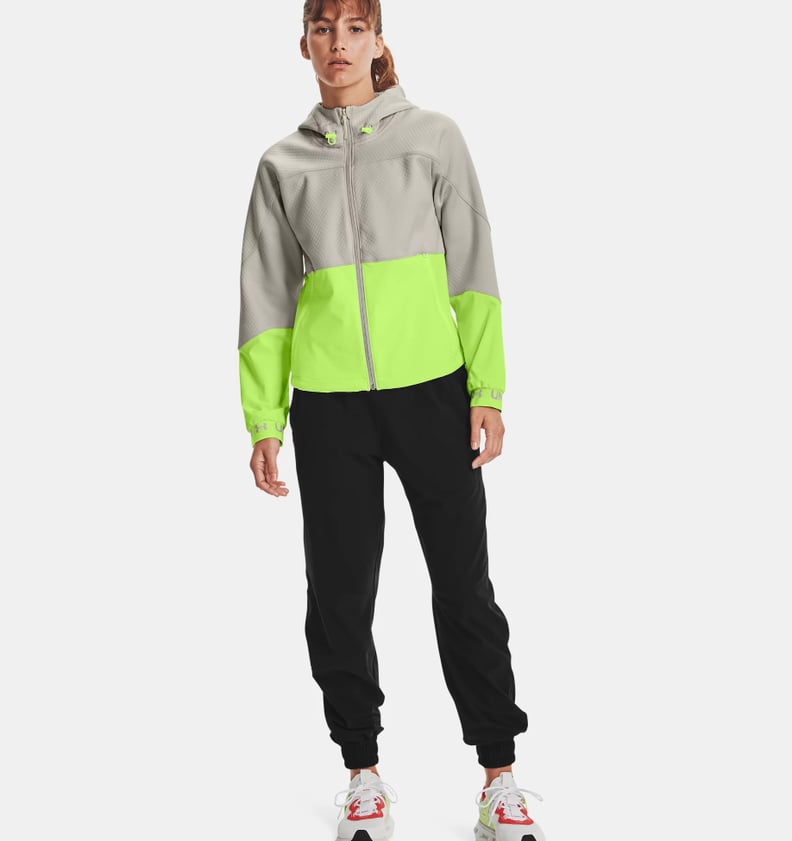 UA RECOVER Swacket Full Zip
Can't decide between a sweatshirt and a jacket? With the UA RECOVER Swacket Full Zip ($121, originally $160), you can get the best of both. It's as comfortable as a sweatshirt, but as durable as a jacket, plus it's made with mineral-infused, infrared energy-reflecting fabric to combat muscle fatigue, ultimately making post-workout recovery a breeze.
05
Cloudstrike Shell Jacket
It's hard to find a rain shell that actually keeps you dry or that has a hood that doesn't slip off. The UA Cloudstrike Shell Jacket ($100), however, is constructed with two-layer bonded fabric, fully taped seams, a storm flap, and an adjustable hood with interior piping, all to ensure it's 100 percent waterproof.
06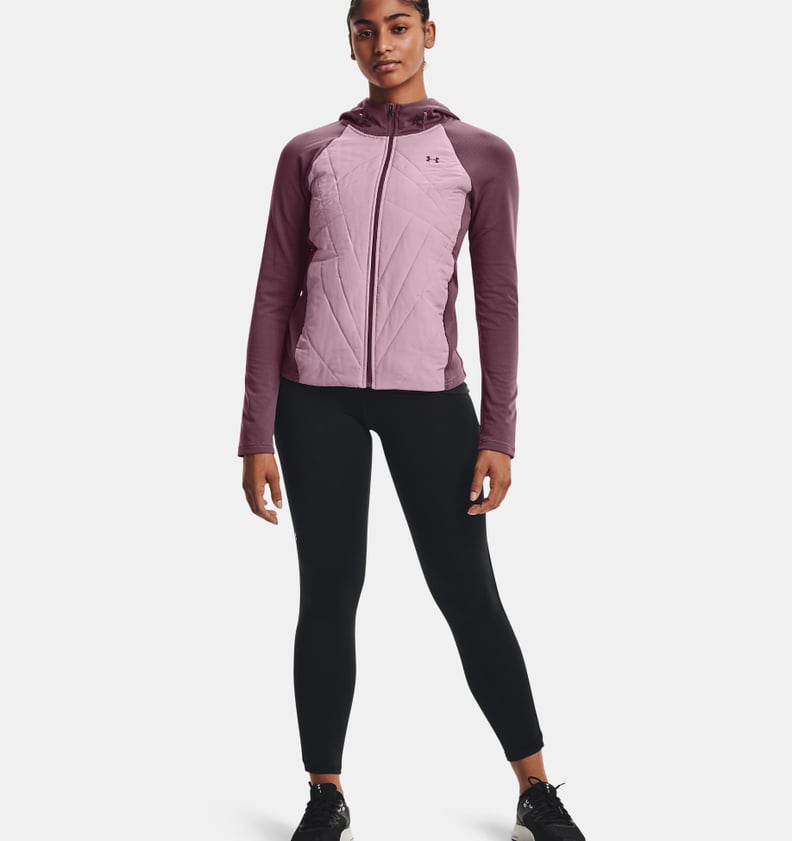 UA Sprint Hybrid Jacket
If you're a marathon runner or an outdoor sprinter, you'll definitely want to add the UA Sprint Hybrid Jacket ($100) to your wardrobe. The 80g synthetic insulation is designed to keep you warm only in the places you really need it, meaning there's no excess bulkiness, and you can even layer another jacket on top of it in frigid temperatures without sacrificing mobility.
07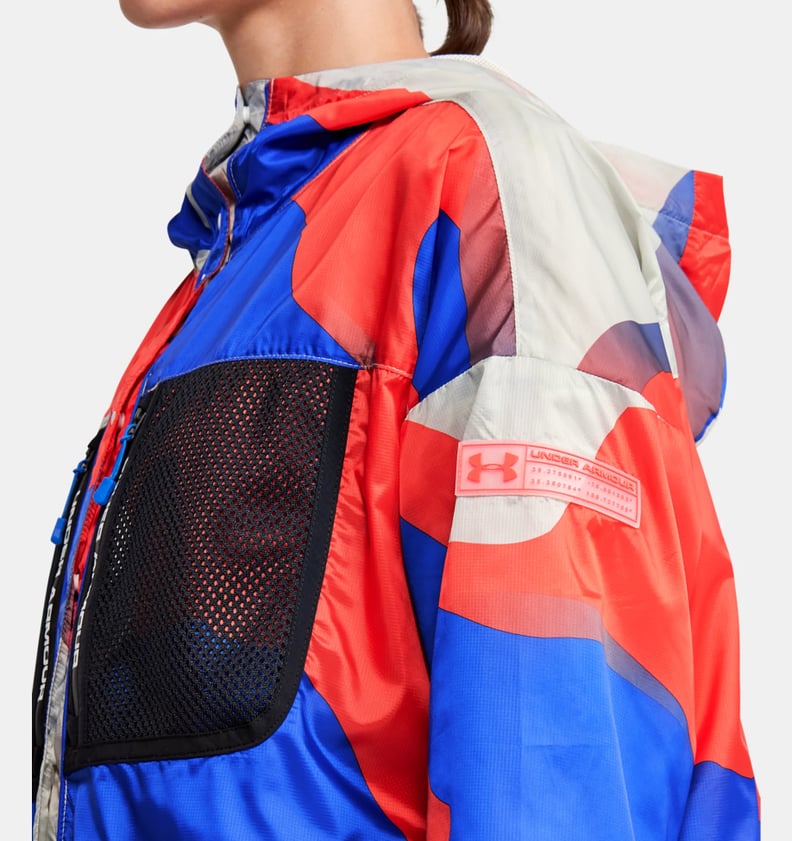 UA Summit Woven Jacket
No matter the sport or difficulty level, the UA Summit Woven Jacket ($73, originally $120) will make every warmup session a breeze — literally. The ripstop woven fabric is durable yet super lightweight, and its breathability is unmatched, so you won't sweat too much ahead of your workout, while still getting in a killer warmup.
08
UA Storm Windstrike Full Zip
If you'd rather be playing a round of golf in the rain than sitting pretty in the clubhouse, the UA Storm Windstrike Full Zip ($76, originally $100) is the golf jacket for you. It's windproof and water resistant, which means you can focus on your game instead of the weather.
09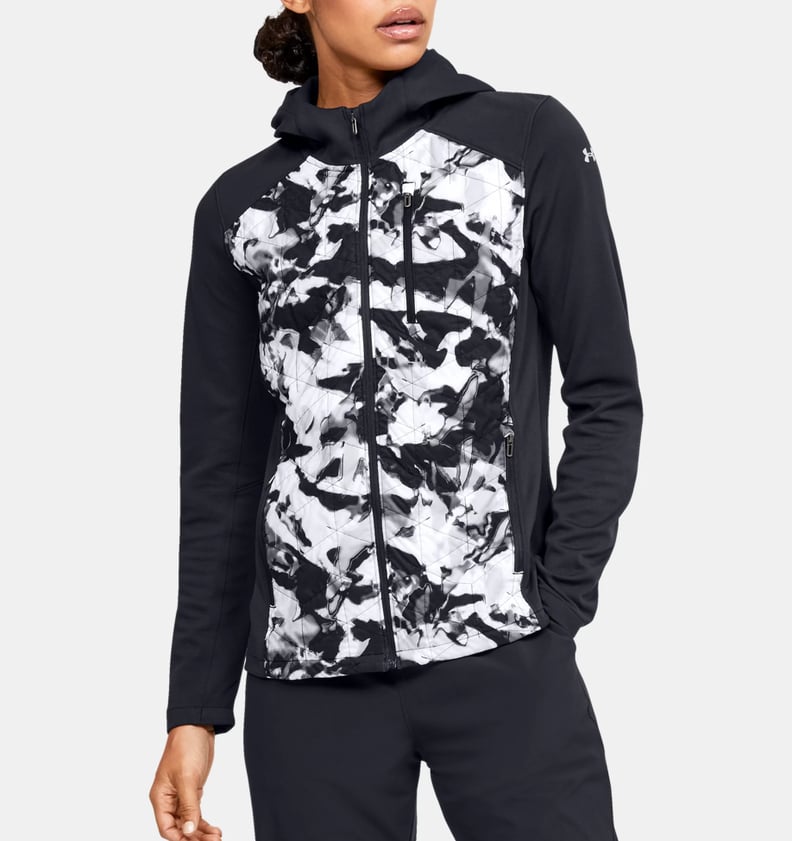 ColdGear Reactor Hybrid Lite Print Jacket
Pausing your workout to take off your jacket isn't exactly an inconvenience, but Under Armour has still worked to solve that issue with the ColdGear Reactor Hybrid Lite Print Jacket ($106, originally $140). When your body temperature starts to rise, Under Armour's intelligent insulation will adapt to your activity level and let warmth out through its quilted front panels, so you can keep your jacket on, and keep working out.
10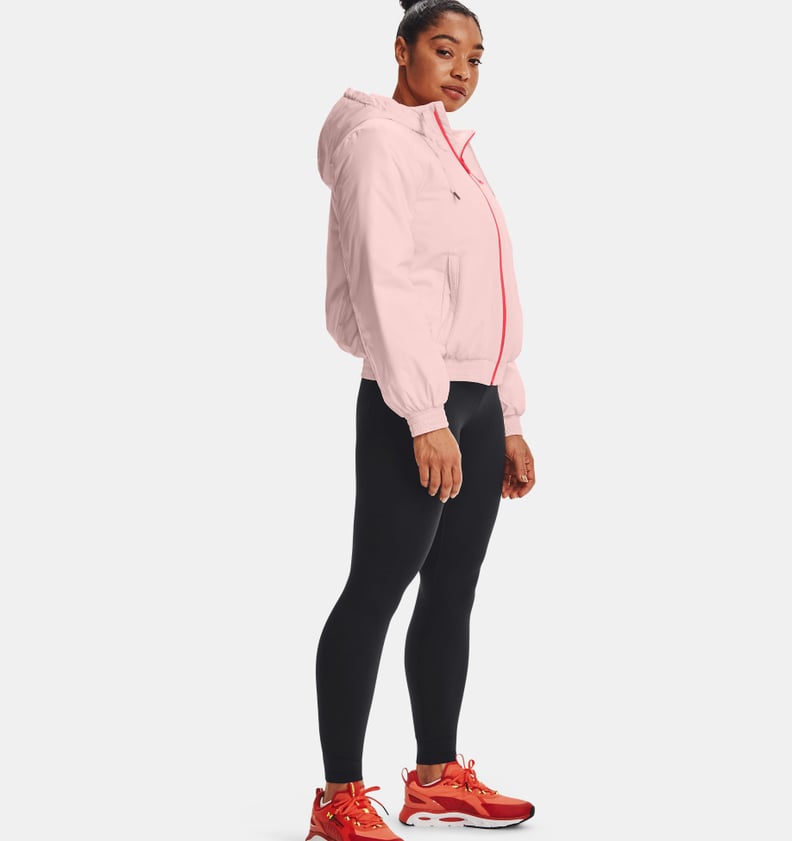 UA Sportstyle Insulate Jacket
While most insulated jackets are on the heavy side, the UA Sportstyle Insulate Jacket ($76, originally $100) is lightweight as can be. Thanks to UA Storm technology, this jacket keeps you warm but won't let you overheat.