Blogilates Wine Bottle Arm Workout
All You Need For This Sure-to-Make-You-Sore Arm Workout Is 2 Wine Bottles
If, when stocking up on canned goods, hand sanitizer, and toilet paper, you also stocked up on wine, then this workout was made for you. Grab two bottles for this toned-arm workout from the fun and upbeat Blogilates creator, Cassey Ho. She said, "I asked you guys what workouts you wanna do at home and a lot of you asked for weights. And because not everyone has dumbbells, I decided to get creative."
Wine bottles weigh about four to five pounds each, and as Cassey said, "I bet you've never used your wine bottles to work out before." No wine bottles? Use dumbbells if you have them, or you can also use two water bottles or two cans.
This workout features 10 arm-strengthening moves that you'll do for one minute each, followed by 10 seconds of rest each time, which should take you about 12 minutes. The moves are: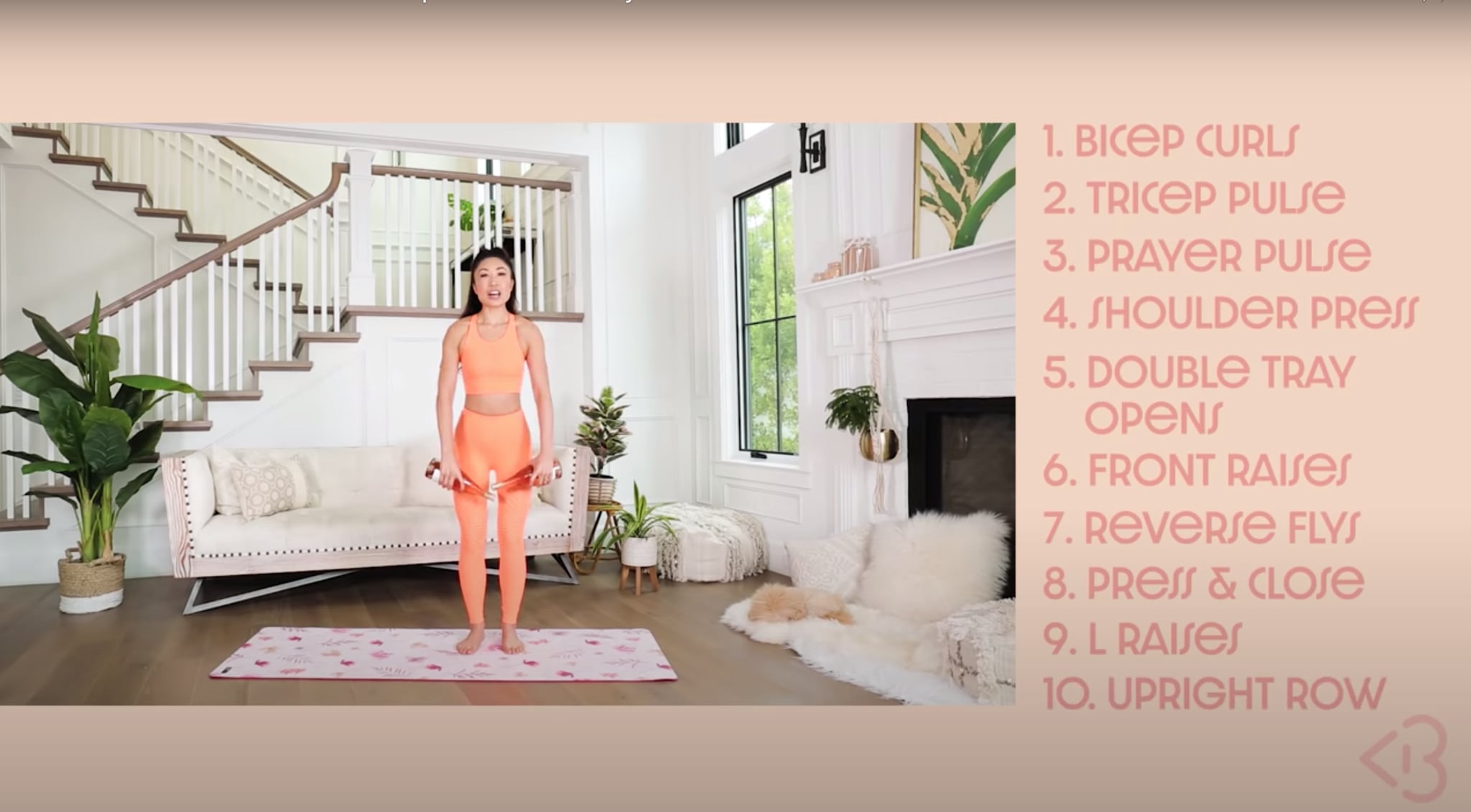 Here's the full workout video posted on the Blogilates YouTube channel. Have fun getting sore!