This Dietitian's Antidiet, Body-Positive TikToks Make Us Want to Stand and Applaud!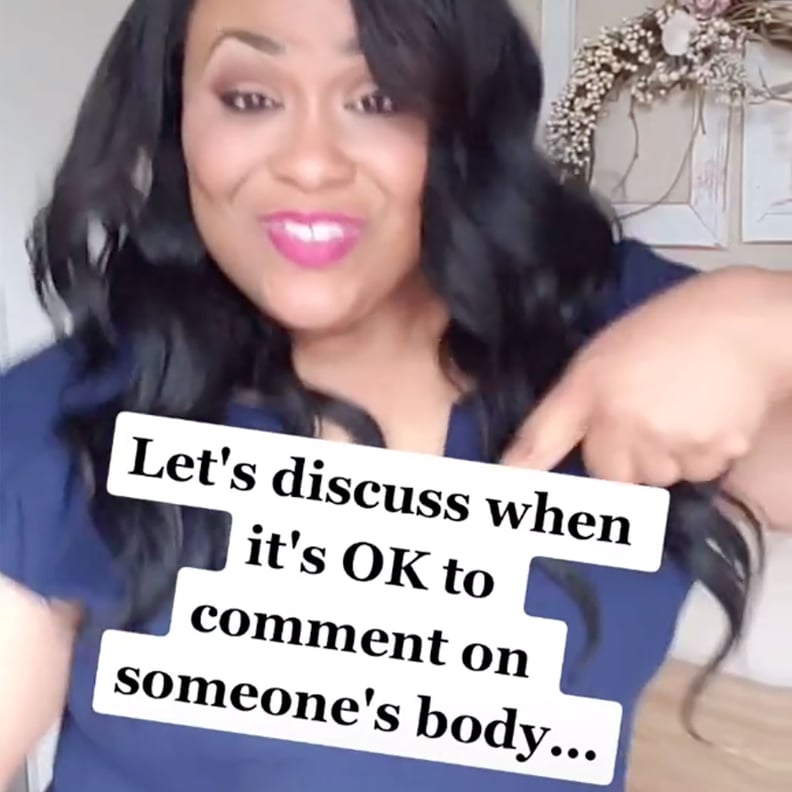 The antidiet, body-positive movement is flooding TikTok, and we love @beautifuleatsandthings' account! Andy Mathis is a body-positive registered dietitian and a food blogger, and her posts discuss topics including body image, fatphobia, nutrition myths, and diet culture.
Mathis told POPSUGAR that in the past, she and food have had a love-hate relationship. She loved the taste of it but hated feeling guilty or depressed after eating "bad foods" such as pizza or cookies. After becoming a registered dietitian, she said, "I made it my mission to help others develop a better relationship with food and put an end to these common health misconceptions brought on by diet culture." This is where a lot of her TikTok inspiration comes from! "It makes me happy to know that my videos are helping others make peace with food and understand that health is not determined by a certain body size."
Mathis's energy is fun and friendly, and her message of loving your body, being kind to yourself, and saying no to restrictive diets is bold and positive. We can't help but nod our heads in agreement! Scroll through Mathis's videos to feel inspired to embrace the antidiet, body-positive movement.