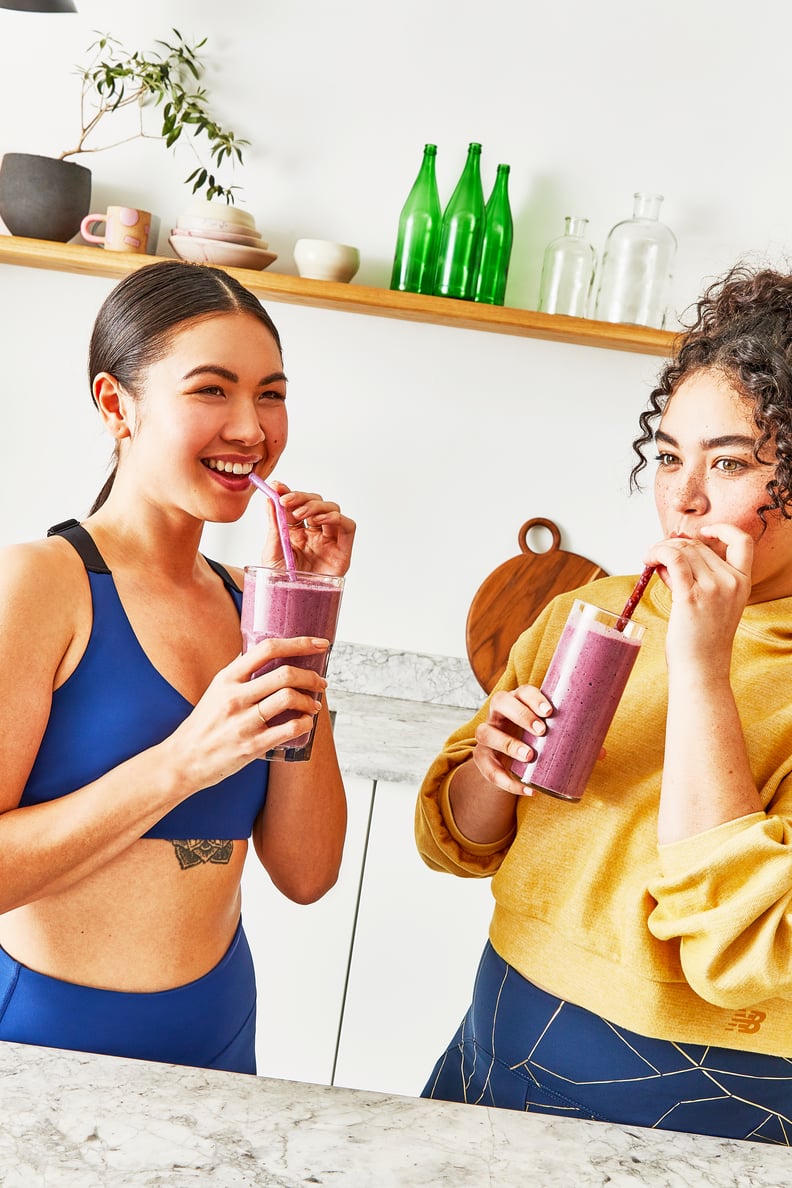 POPSUGAR Photography | Matthew Kelly
POPSUGAR Photography | Matthew Kelly
If you're looking to lose weight, a healthy and satiating breakfast smoothie is a good (and quick) way to start off your day. You'll need to be in a slight calorie deficit if you want to drop pounds, but it's also important to focus on whole, nutrition-packed food, which is where a fruit- and veggie-filled smoothie comes in handy. Add in fats to keep you full and satisfied and protein to boost your metabolism and help you burn more calories at rest. When you toss them all together, you've got a smoothie that puts you in a great spot to reach your weight-loss goals. Ahead, check out 13 recipes that'll help you on your way!
01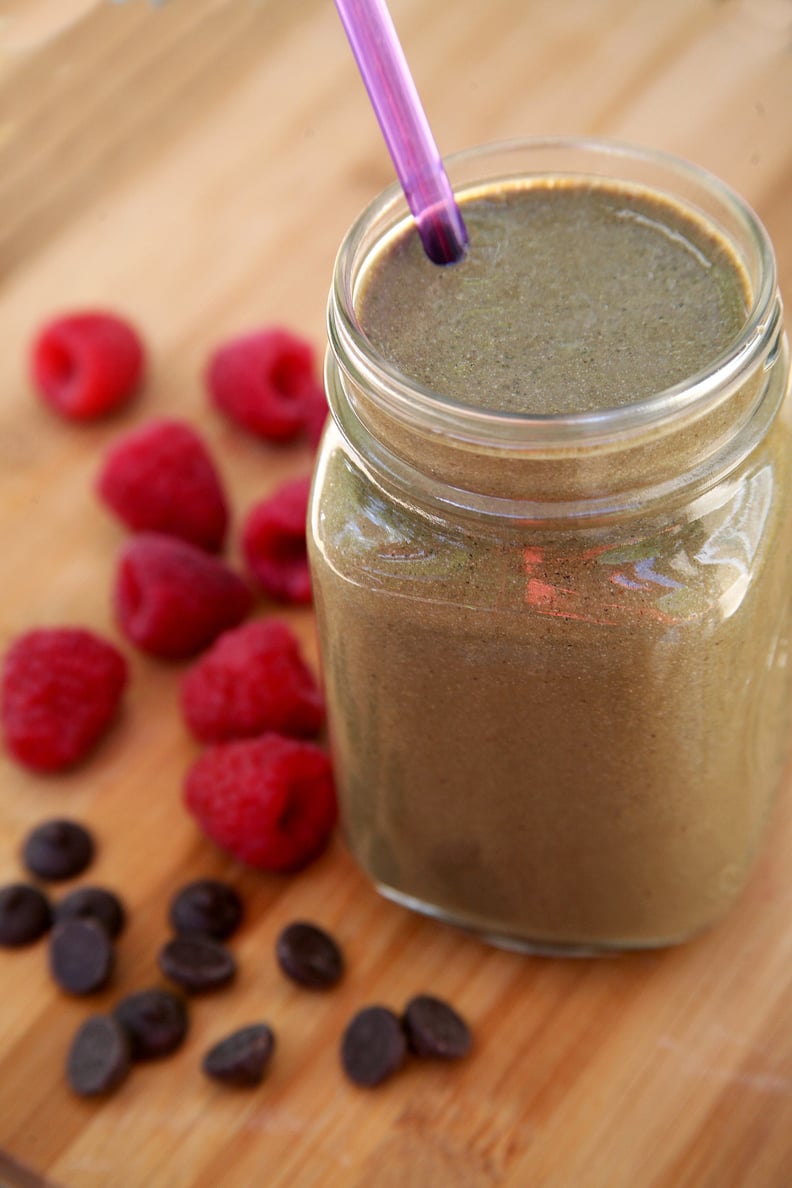 Vegan Chocolate Milkshake Smoothie
This chocolatey smoothie is just 350 calories, and since it offers 22 grams of protein and almost 10 grams of filling fiber, it's the perfect breakfast to keep you feeling full and satisfied all morning.
02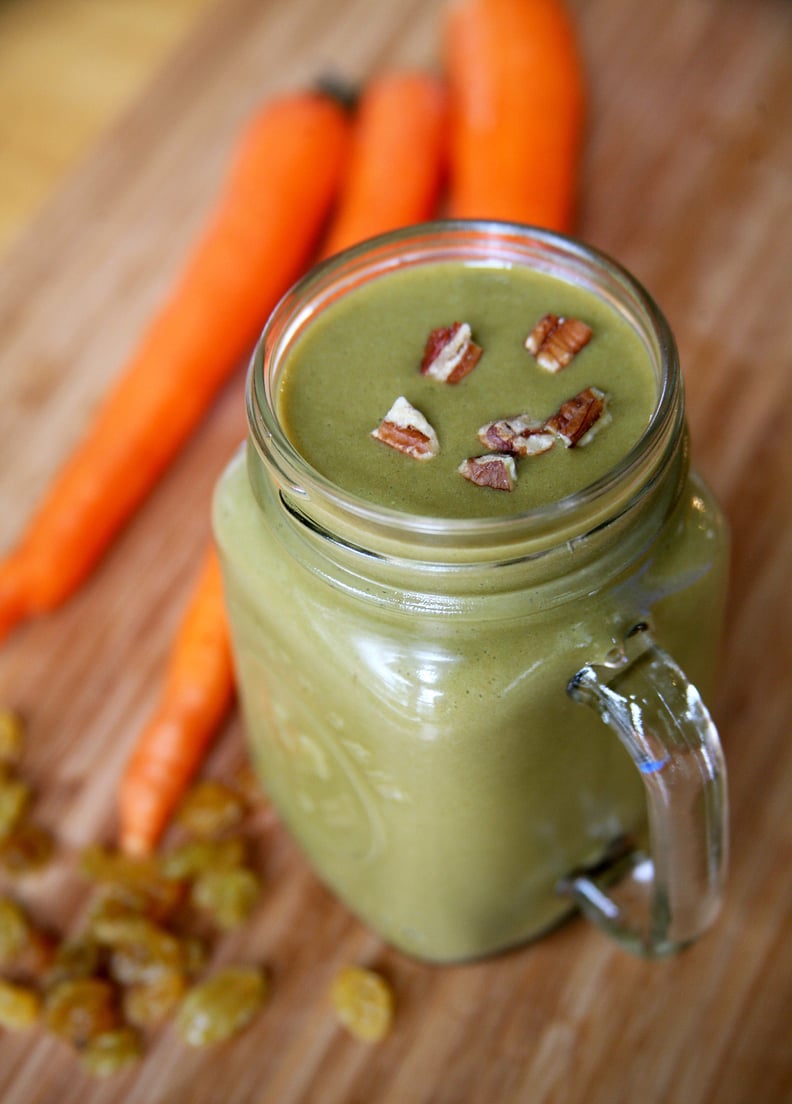 Carrot Cake Smoothie
03
Chia Berry Smoothie
For more fiber, protein, and thickness, add chia seeds to your next smoothie. This chia berry smoothie is also packed with antioxidants for your health.
04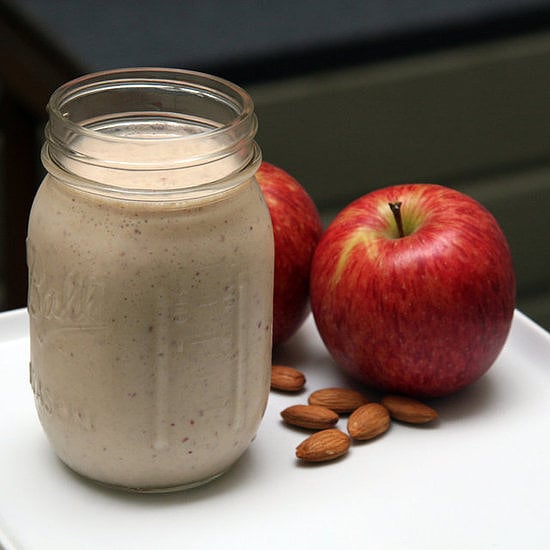 Apple-Cinnamon Breakfast Smoothie
This thick, tasty apple-cinnamon smoothie is a favorite of celebs for keeping them satisfied for hours. It blends up quickly, so you can make it on a busy morning and feel full until lunch.
05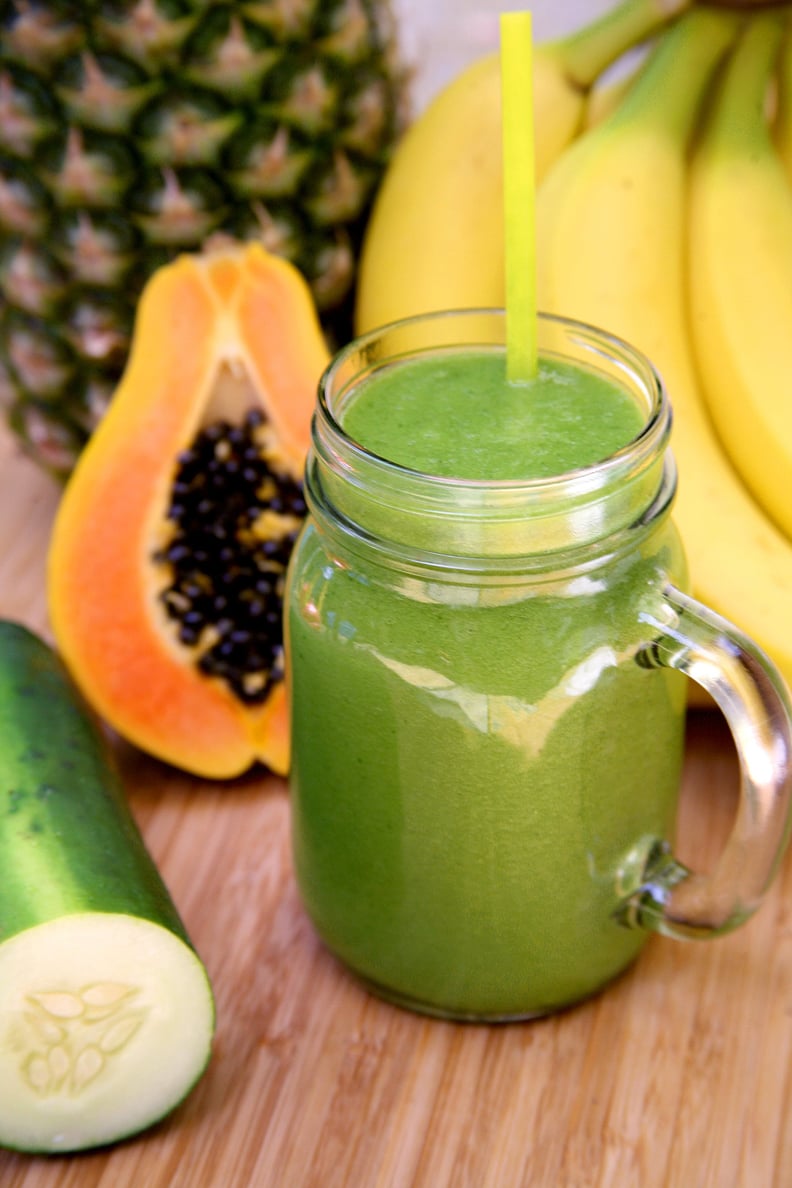 Debloating Papaya Smoothie
If you've had a big night out or you're just feeling a little overstuffed, wake up with this debloating papaya smoothie. Filled with enzymes to aid in digestion as well as potassium to help flush out excess sodium, this smoothie will help you start your day right and feel a little lighter as well.
06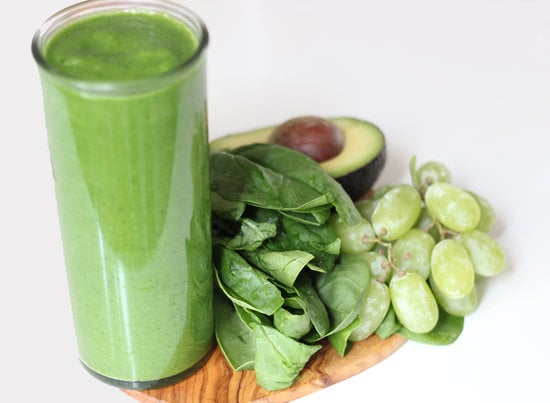 Sweet Spinach Smoothie
Protein, fiber, and calcium make this sweet green smoothie from celeb trainer Harley Pasternak a filling breakfast.
07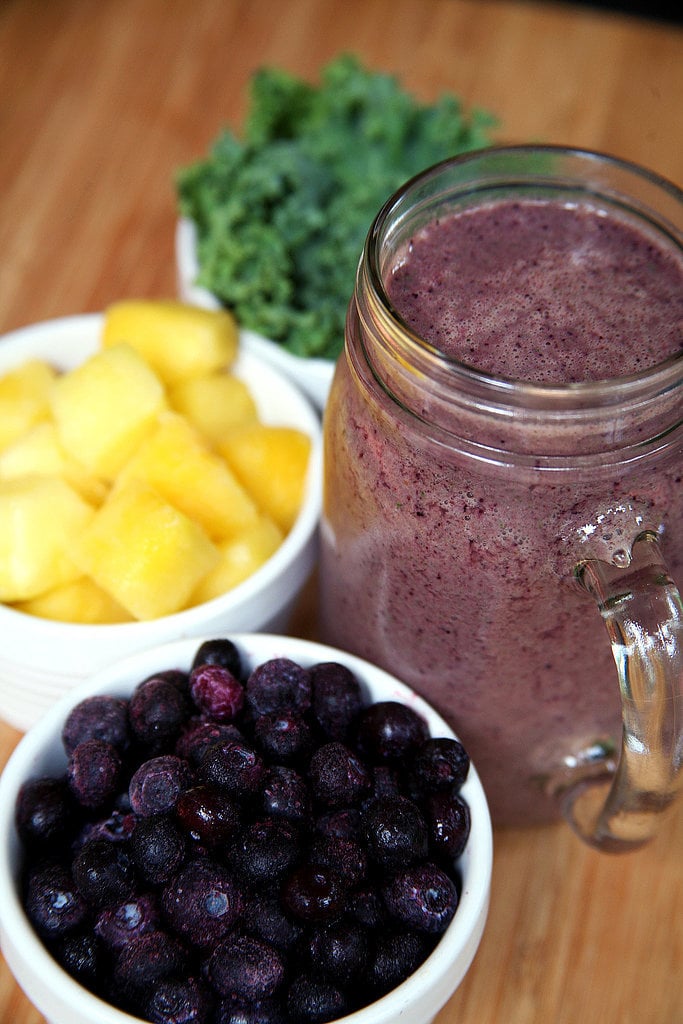 Flat-Belly Smoothie Featuring Pineapple and Kale
08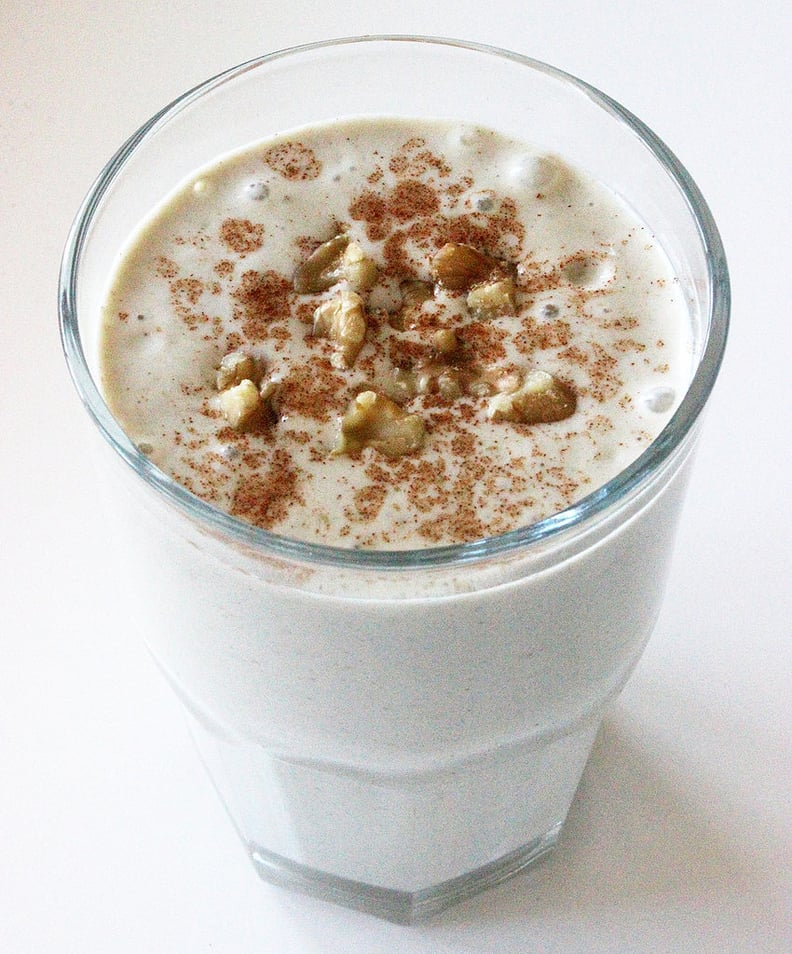 Banana Bread Smoothie
This banana bread smoothie tastes like a yummy pastry with an extra dose of protein, fiber, good fats, and more. It's perfect for when you need to fuel up before a hectic morning.
09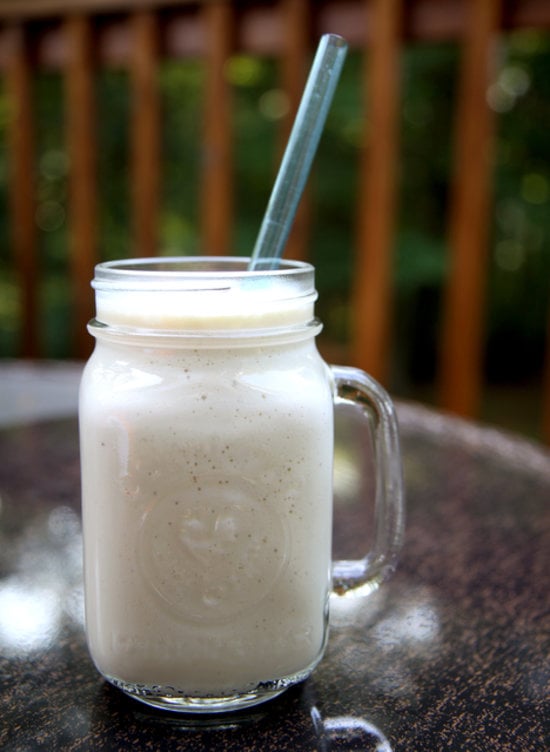 Vegan Milkshake Smoothie
This high-protein vegan vanilla milkshake smoothie has tofu to make it extracreamy. With banana, peanut butter, and vanilla soy milk blended in, it's a sweet and healthy start to your morning.
10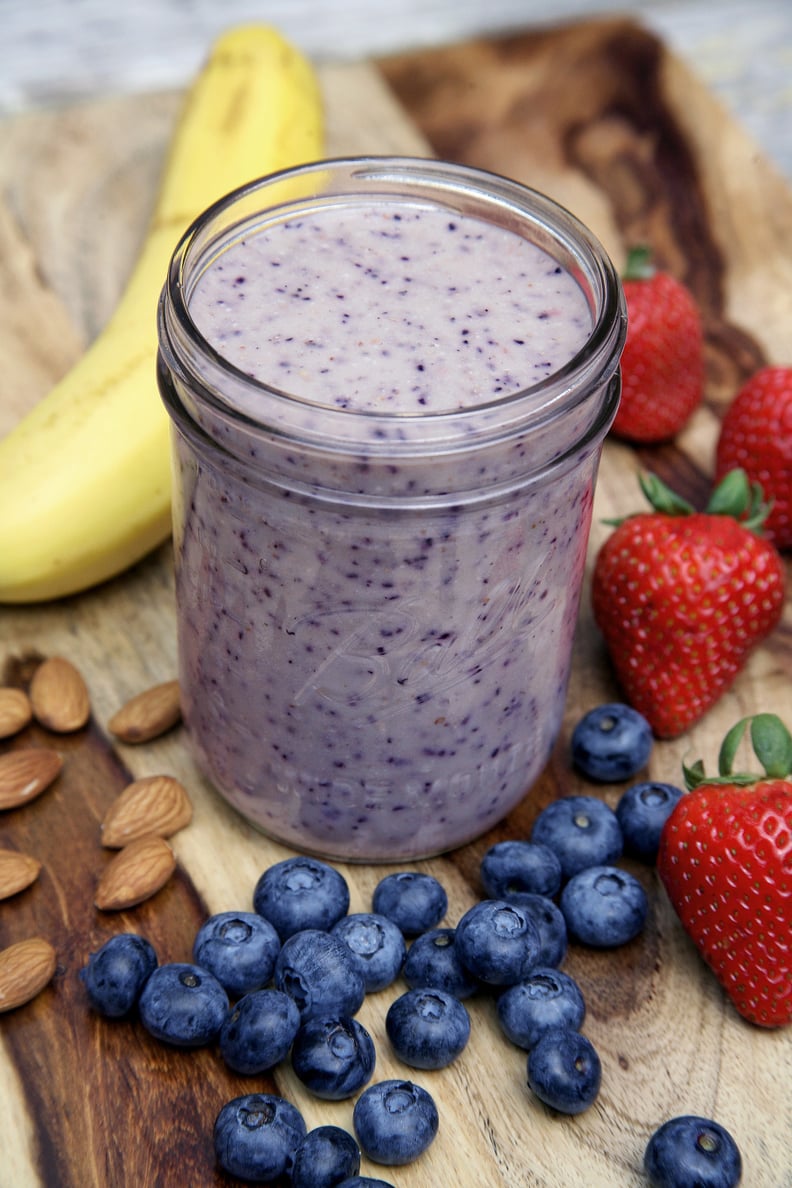 Almond Berry Smoothie
At 9.2 grams of fiber, 15 grams of protein, and just over 350 calories, this almond butter and berry smoothie makes a delicious and filling breakfast smoothie to enjoy if you're trying to lose weight or looking for a morning pick-me-up.
11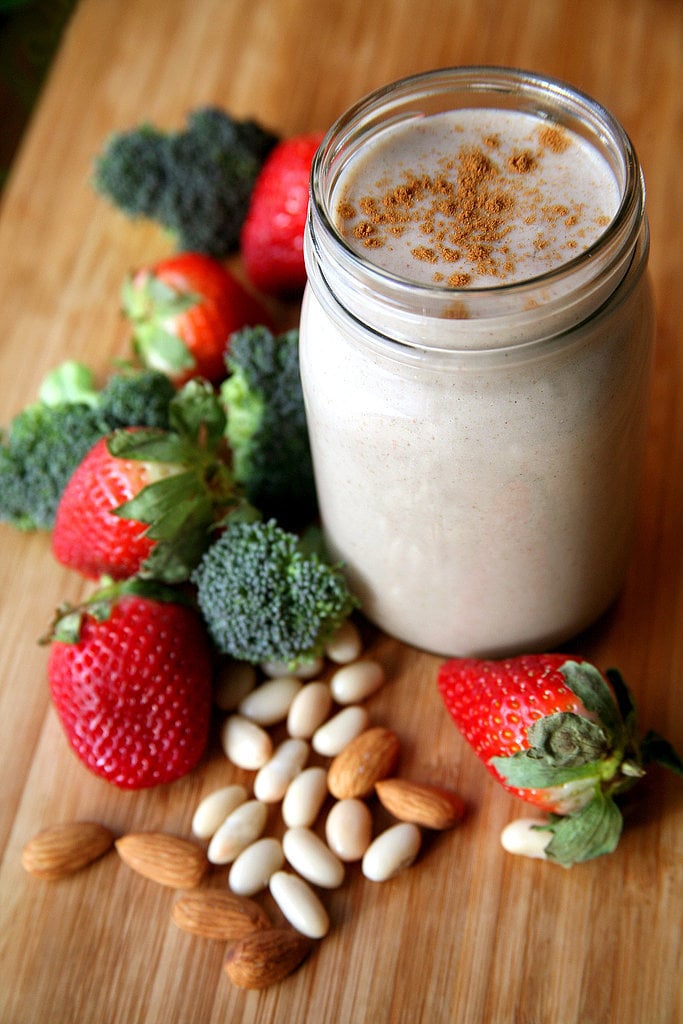 Metabolism-Boosting Smoothie
Start your day right with a glass of this fresh and nutritious smoothie, which blends together calcium-rich Greek yogurt, almonds, and broccoli; high-fiber strawberries; spicy cinnamon for flavor; and chickpeas (yep!) for a dose of protein. With 30 total grams of protein, this breakfast will boost your metabolism, too.
12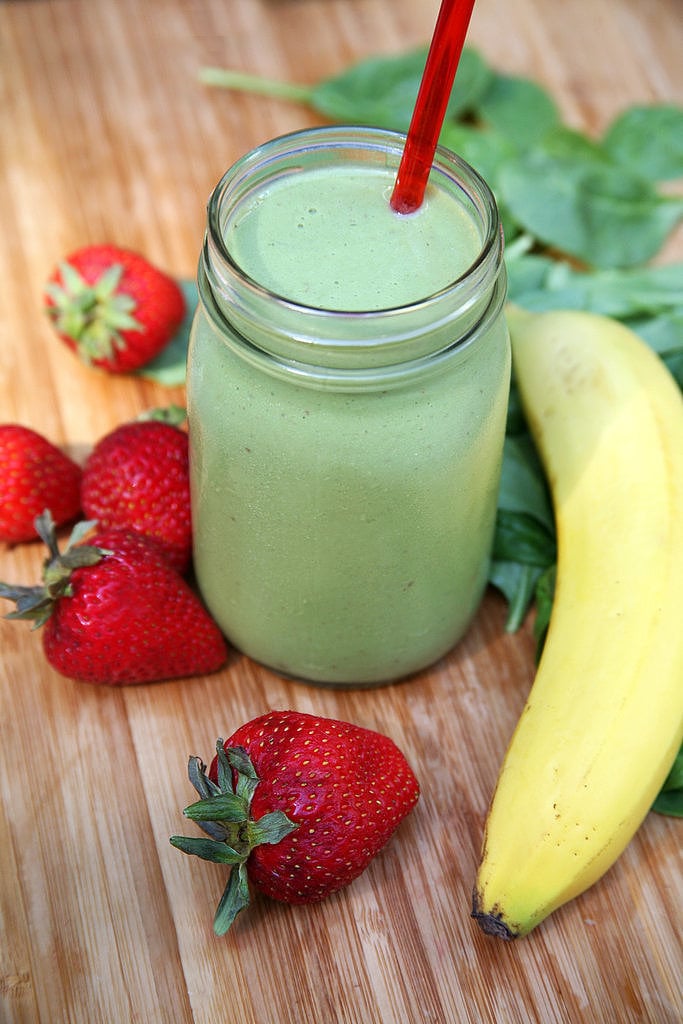 Strawberry Spinach Smoothie
13
Brought To You By
Molly Sims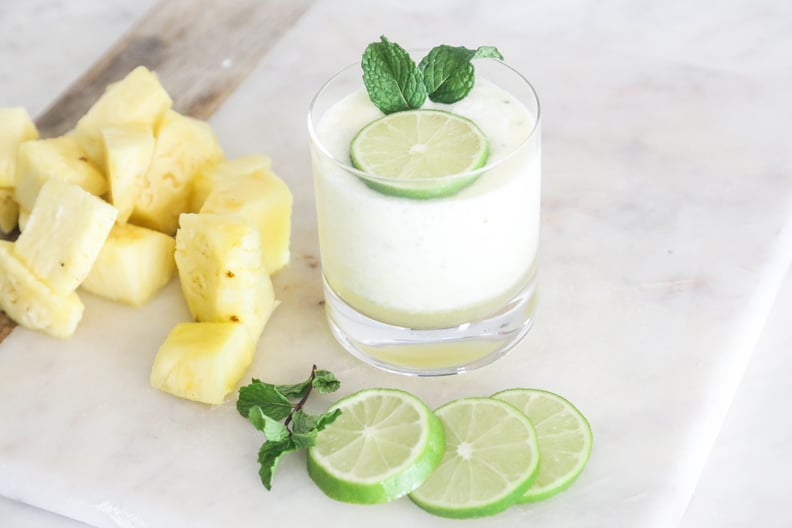 Collagen Pineapple Mint Smoothie Recipe
14