CBD Mango Mojito Recipe
This CBD Mango Mojito Is Like Sunshine in a Glass — and the Perfect Way to De-Stress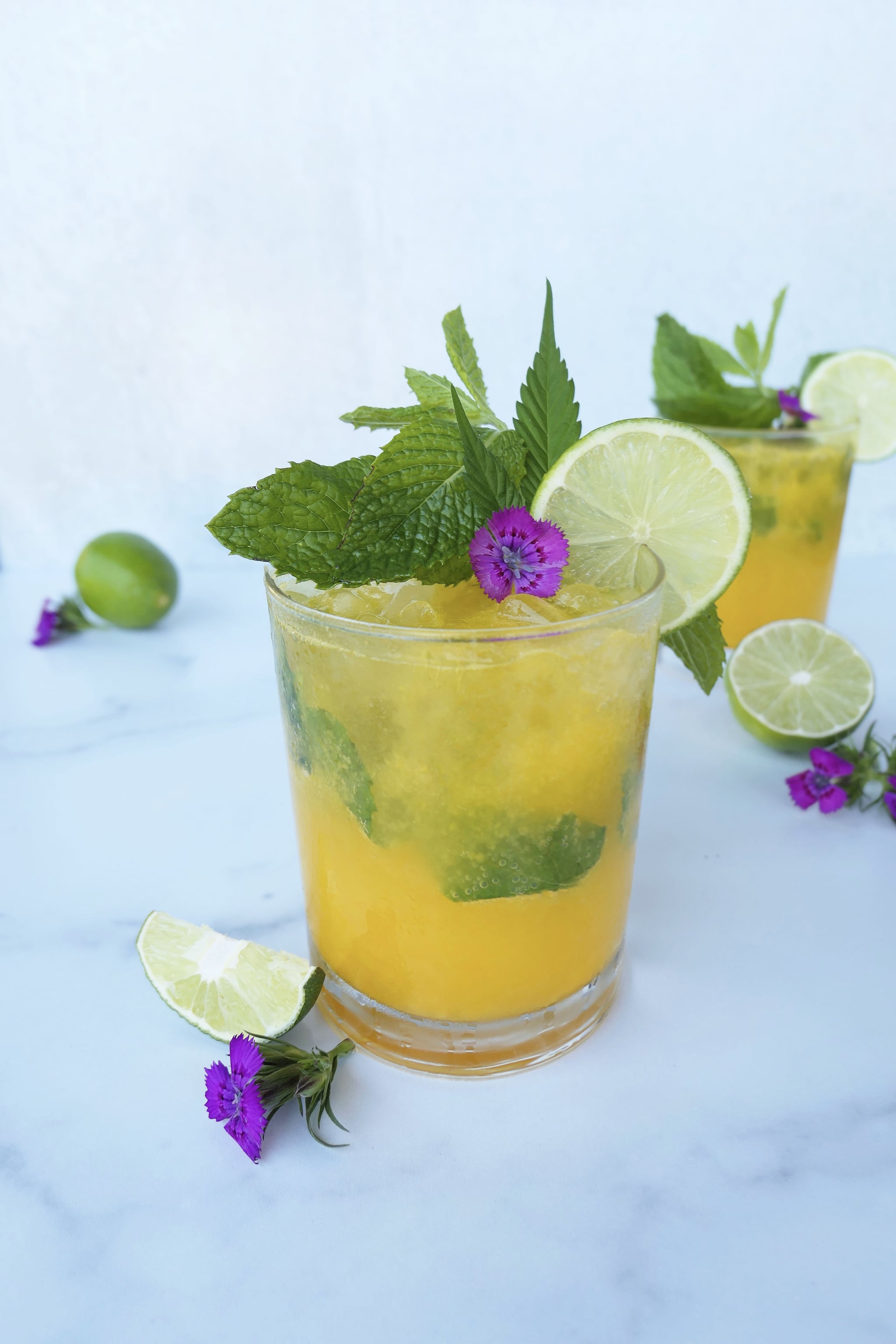 Labor Day weekend is just around the corner, which means you might be searching for the perfect drink recipe to mark the end of summer. If you'd rather skip the booze, a spirit-free CBD mixed drink could be just the thing! Both relaxing and refreshing, this CBD mango mojito recipe is delicious and incredibly easy to assemble. Made with fresh mango, fresh-squeezed lime juice, agave nectar, hemp-derived CBD, and mint, among other key ingredients, this mouthwatering drink is the ideal way to unwind as the summer season comes to an end.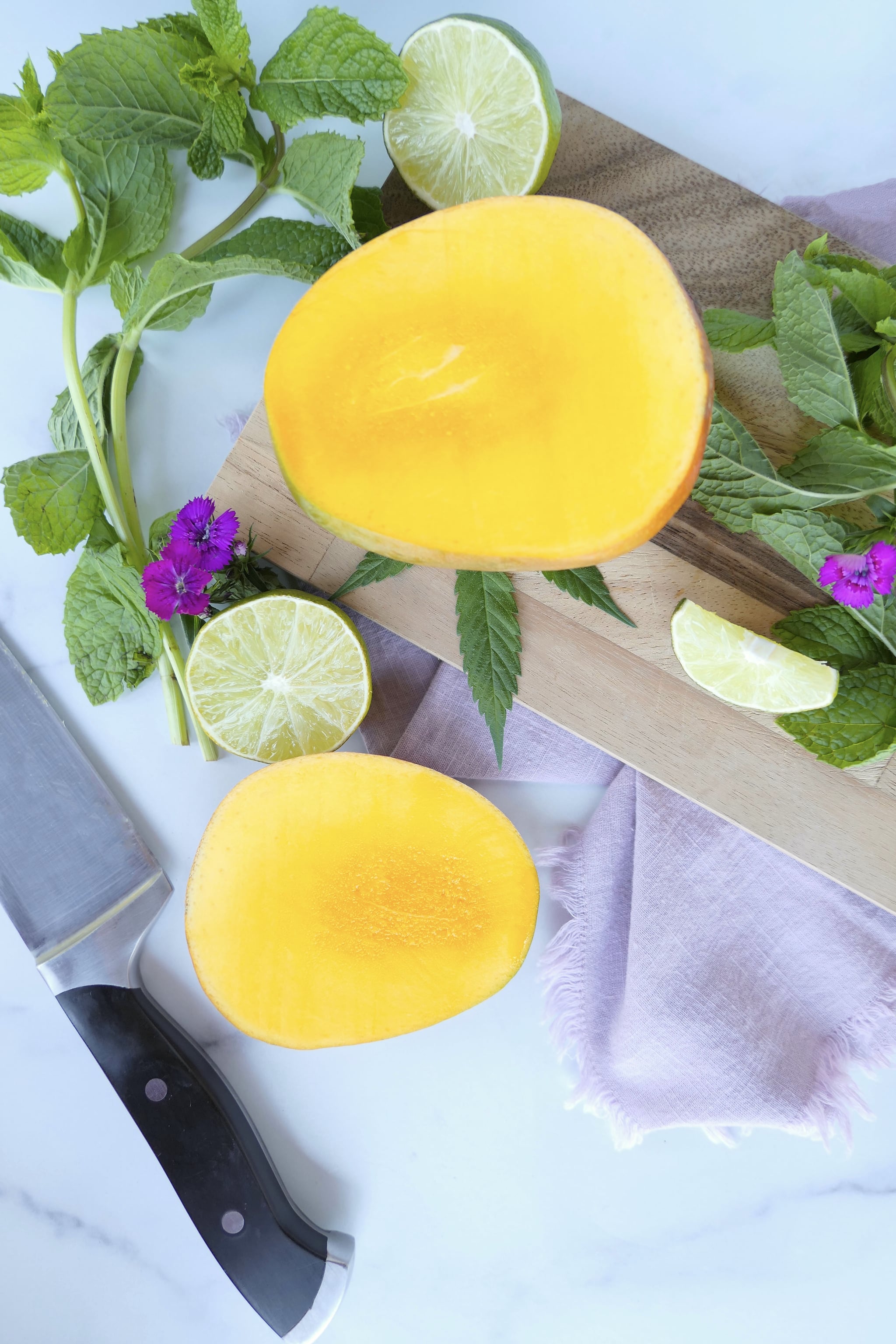 When crafting this drink at home, the best way to integrate fresh mango into the recipe is to create a purée. To do so, add the mango to the bottom of a blender or food processor. Add a splash of lime juice and mango juice, then blend on high until it's smooth and creamy. At this point, the mango purée can be used to enhance a variety of drink recipes, but my favorite way to enjoy it is in a refreshing mojito, particularly with CBD!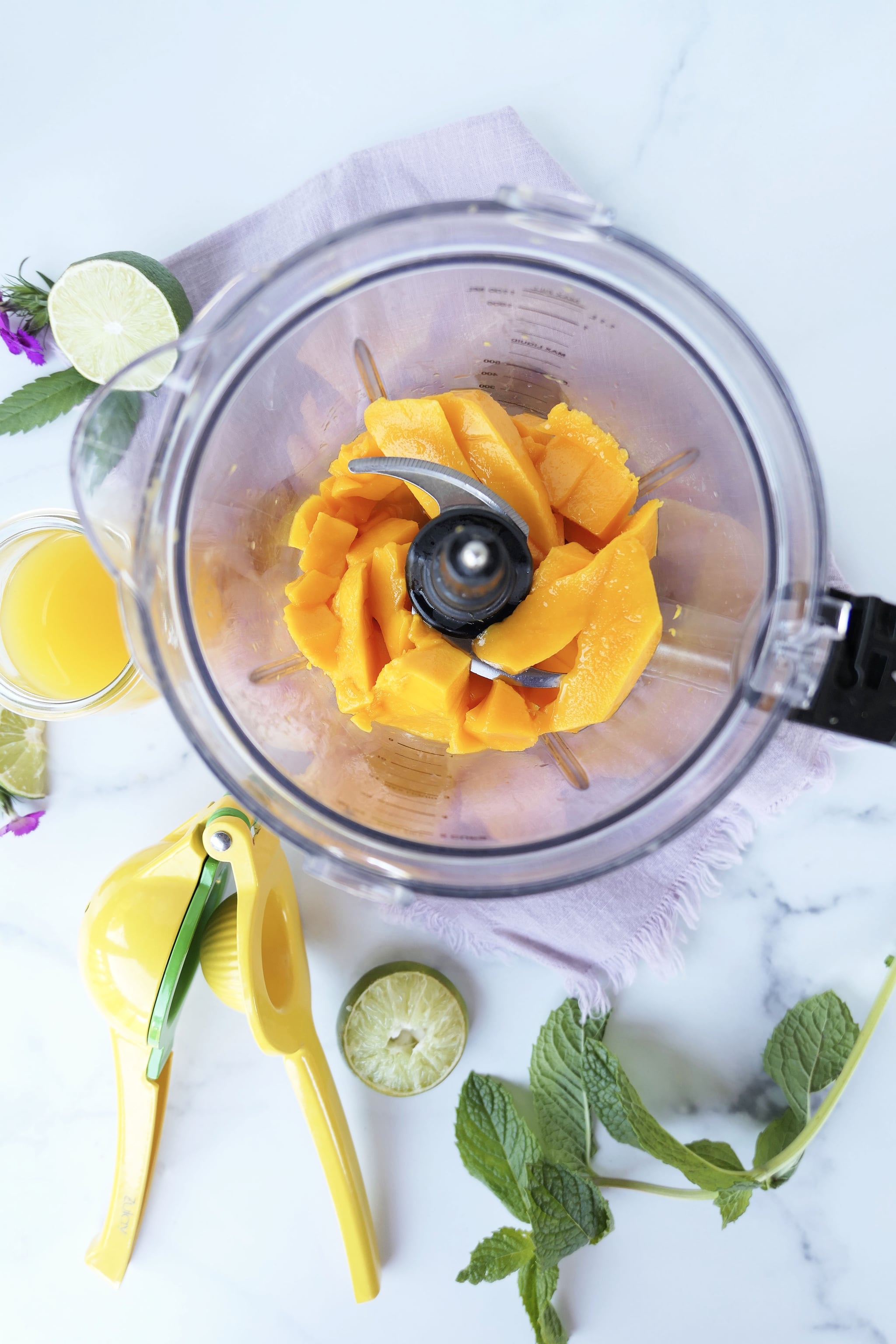 As a reminder, CBD (aka cannabidiol) is not like THC. After consuming it, you will not feel high because CBD is nonintoxicating. Due to its therapeutic properties, CBD is a wonderful addition to drinks because it promotes relaxation without the high. To combine the CBD oil into the beverage properly, gently stir it into the mango purée using a bar spoon, then muddle with the other ingredients so it doesn't separate out. Top the drink with club soda, add a dash of Angostura bitters, and finally add the festive garnishes.
This CBD-infused drink is best enjoyed during those long and hot summer days when you want to stay radiant and hydrated. Cheers!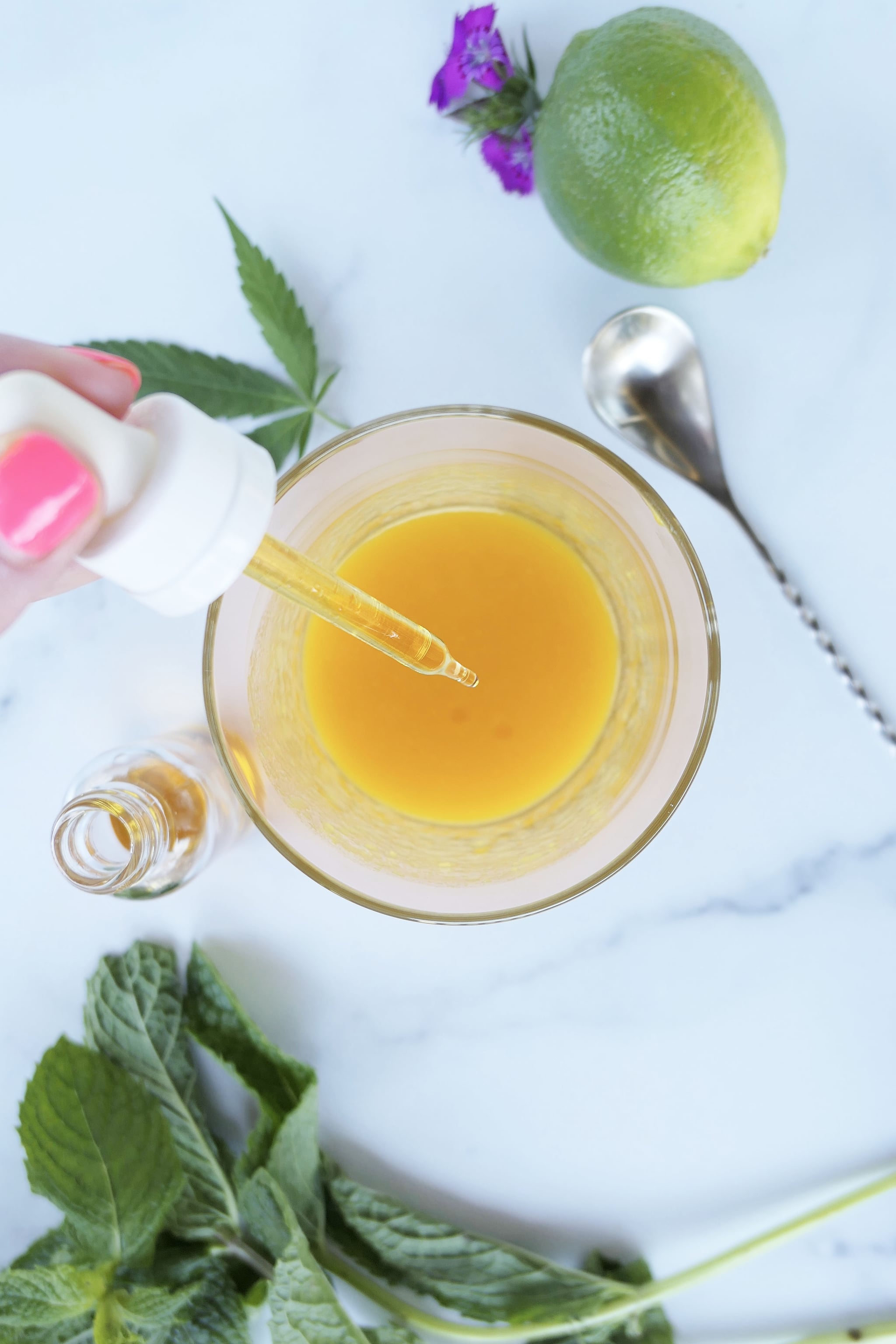 CBD Mango Mojito
By Jamie Evans, Founder of The Herb Somm and Author of The Ultimate Guide to CBD
Notes
When crafting CBD drinks at home, I recommend starting on the lower side of the dosage range (between 10-to-15 milligrams of CBD per drink). Since you'll be infusing this recipe using your favorite unflavored CBD tincture, you could also start with the brand's recommended dose per serving and adjust up or down based on your personal preference.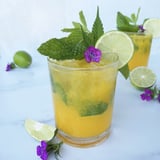 Ingredients
For the mango purée:
1 large mango
½ ounce fresh-squeezed lime juice
1 ounce mango juice
For the CBD mango mojito:
2 tablespoons mango purée
½ ounce fresh-squeezed lime juice
½ ounce agave nectar
½ dropper (or your preferred dose) unflavored full-spectrum hemp CBD oil tincture
4 mint leaves
Ice
Club soda
Dash of Angostura aromatic bitters
Garnish with a lime wheel, mint sprig, and an edible flower and/or fresh-cut hemp leaf
Directions
Cut the two sides off the mango to remove the flesh from the seed. Place the mango flesh in the bottom of a blender or food processor. Add the lime juice and mango juice, then purée on high until smooth and creamy. Empty into a small Mason jar, then set aside. Make sure to use the leftover purée for a second round!
In an old-fashioned glass, add the mango purée, agave nectar, and unflavored CBD tincture of your choice. Stir together well using a bar spoon, then add the mint leaves. Gently muddle the ingredients together to release the aromatic mint oils.
Fill the glass with fresh ice. Top with club soda, then add a dash of Angostura aromatic bitters to enhance the drink's profile. Stir to combine, then add a lime wheel, mint sprig, and an edible flower. If you have fresh-cut hemp leaves on hand, add a leaf for some extra flair, then serve immediately.
Information
Category

Drinks, Cocktails

Yield

1 Serving

Total Time

7 minutes, 59 seconds
Image Source: POPSUGAR Photography / Jamie Evans / The Herb Somm