Chloe Kim Talks Princeton and Her Snowboarding Hiatus
Olympian Chloe Kim Is Taking a Break From Snowboarding to Go to Princeton — and She Loves It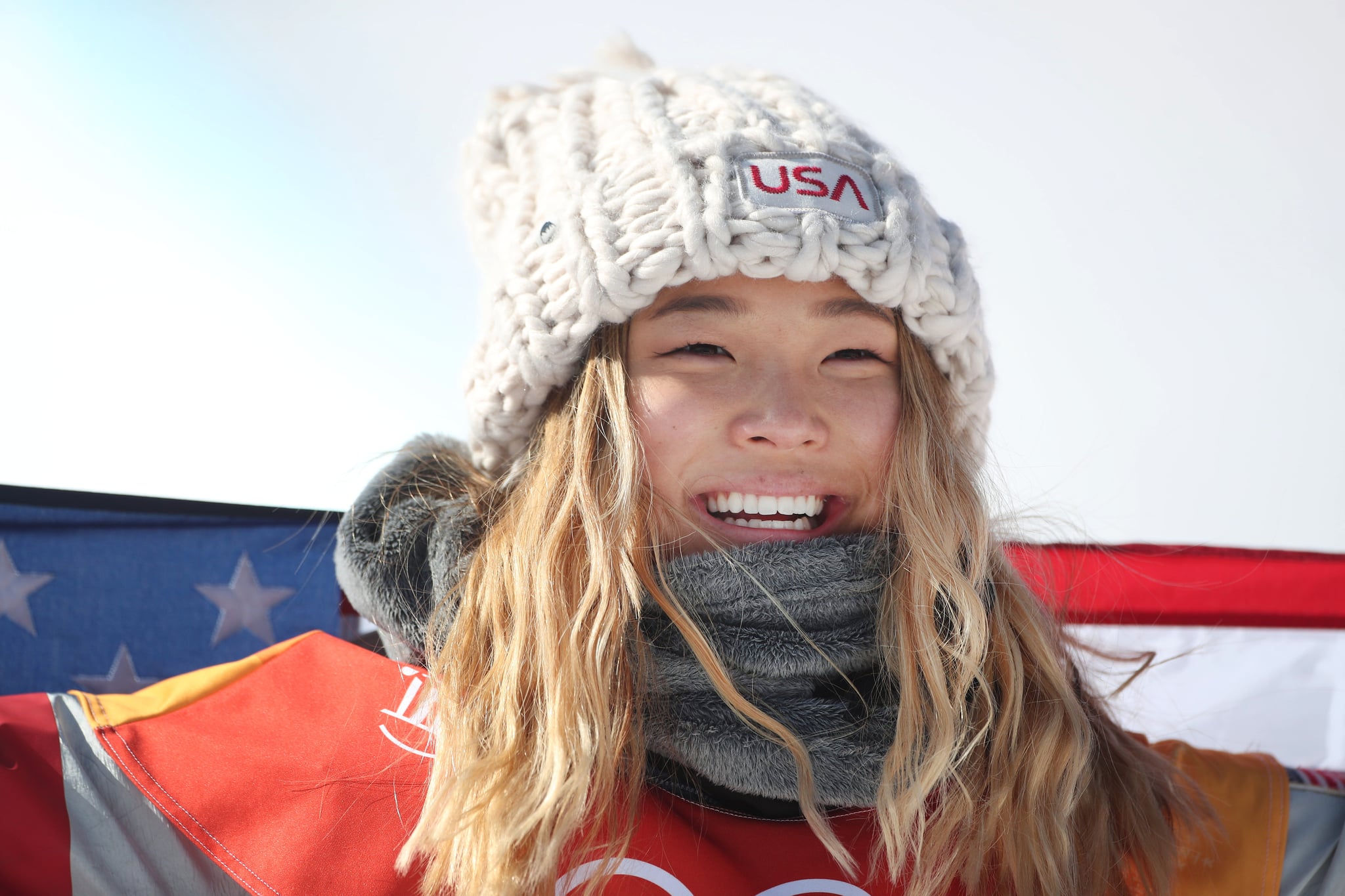 Chloe Kim, the history-making, Olympic-gold-medal-winning snowboarder, just took her first midterms at Princeton. They were horrible, she said, but the main thing to focus on is that they're over. "We got through it!" Chloe told POPSUGAR, just one day after turning in the last exam. "I'm feeling good now."
Midterms done and dusted, Chloe returned briefly to that other part of her life: being an extremely successful, internationally recognized professional athlete. This week, that entailed hopping on a plane to LA, where she had courtside seats at the Lakers-Clippers NBA tipoff game. She was promoting Nike's new "What the LA" AF1 shoes, created to celebrate the impact that LA teams and athletes, like Chloe, have had on the world of sports. Growing up in the city, "I was surrounded by sport," Chloe said. "It gives you a sense of support . . . it's a lot of great inspirational energy."
After the game, where she brushed shoulders with USWNT star Alex Morgan and WNBA legends Lisa Leslie and Diana Taurasi, it was back to New Jersey — aka school. Chloe is taking a temporary break from snowboarding, which she announced last month in a video on her YouTube channel. It was a hard decision, because it's not just that Chloe's really, really good at snowboarding — she also genuinely loves it. "It's such a big part of my life," she said. "Taking a step away from it was just so unrealistic to me a couple years ago." Back then, when the topic of college came up with her family, Chloe's response was, "No, absolutely not."
After the Olympics, though, she found herself craving a change of pace. She got into Princeton, her dream school, which was the "perfect opportunity" to give her body a break and tackle this radically new experience, which, Chloe admitted, has definitely had its ups and downs.
"This whole studying thing is trippy," she said. "The whole idea of going to the library to study is just so foreign to me." Chloe went pro at a young age, which meant she went to school online and studied wherever she could find space that day: a hotel, her room, her kitchen table. Princeton's been a big shift. "I was like, I have to walk 10 minutes to my class, and then I have to run to my next class because I only have five minutes in between? What is this?!" she said.
Now that Chloe's settled in, she's loving it: learning more about life, making new friends without athletic backgrounds, experiencing what it's like to stay settled in one place. As acclimated as she was to the nomadic lifestyle of a professional athlete, flying from one competition to the next, she didn't even consider decorating the walls of her dorm room until her friends called her out for how bland it was. "You're not going to go decorate a hotel room, you know?" Chloe said. "It's all the little things that I'm learning about. It's actually so exciting."
Chloe isn't done with snowboarding yet, and even during this mini hiatus, she won't be setting aside her board for good. "I'm definitely planning on [snowboarding] during Winter break," she said. "I won't be competing, but I'll still be out there having fun." Snowboarding, she said, feels like something she was meant to do, like part of her destiny, a sport that's given her some of the most incredible experiences of her life. Take the moment that she finished her gold-medal-winning run at the 2018 Olympics and spotted her family, waiting at the bottom of the halfpipe. "Everyone was in tears. My sister was bawling her eyes out, and my mom was so happy. My dad was just chugging a beer, laughing," Chloe remembered. "That was one moment that I will latch onto for the rest of my life. It was amazing."
It hasn't all been easy, but Chloe appreciated the difficult parts, the injuries and setbacks, as much as the glowing moments of success. "Crazy things" have happened in her career, to the point that she questioned whether she wanted to continue snowboarding professionally. Pushing through those obstacles taught her so much, both as an athlete and a regular person who's now going to a tough college and struggling through classes and exams. "Any dream you have is completely achievable, but we need to remember that it's going to be difficult at times," she said. "Like with my midterms yesterday — I know I did my best."