Create Your Own Calm: A Journal For Quieting Anxiety Review
These Quick and Easy Journaling Prompts Help to Soothe Daily Anxieties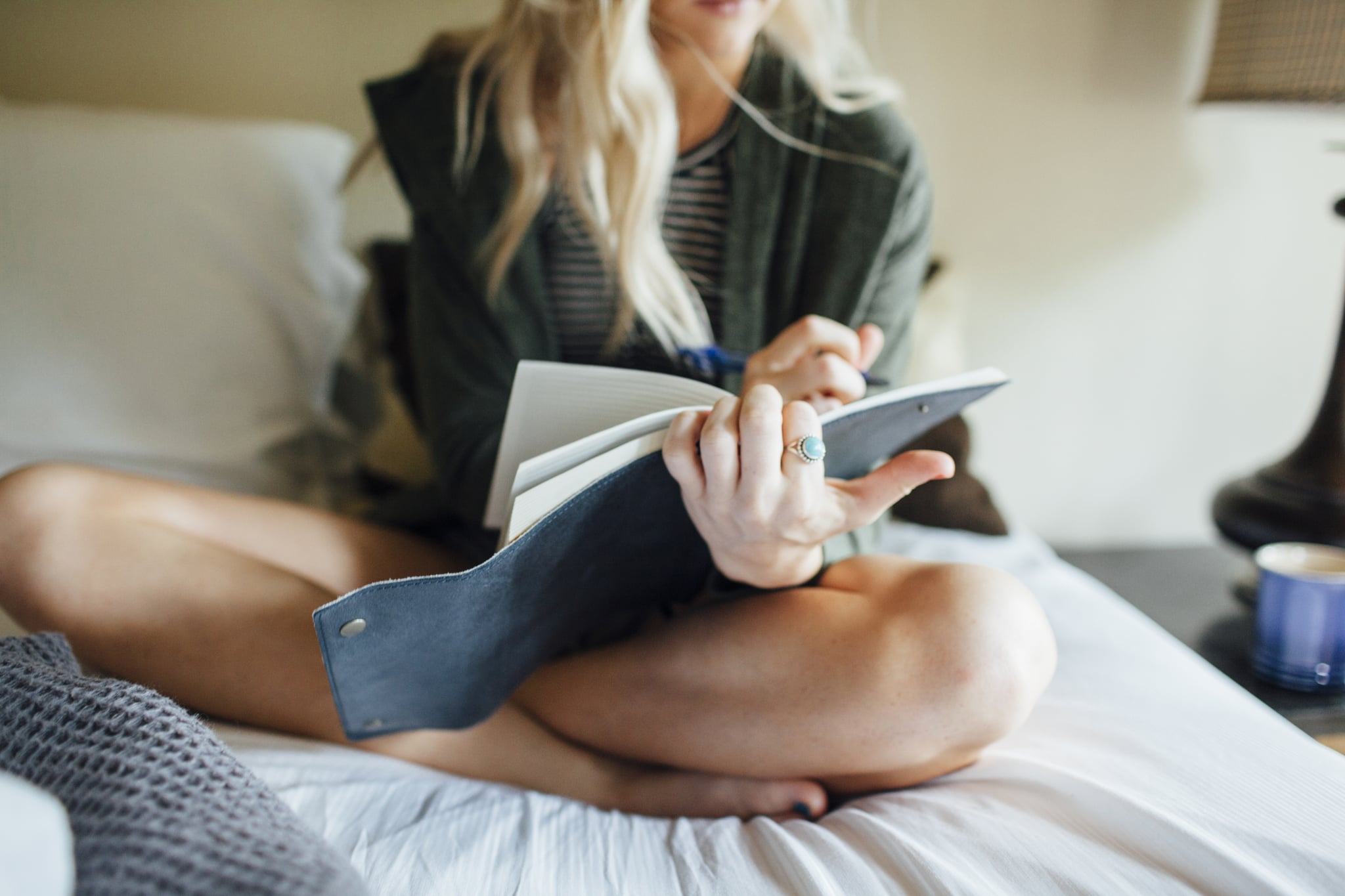 I have been an avid journaler for years, relying on my trusty Moleskine notebooks to make lists and put my thoughts on paper, stream-of-consciousness-style, at the end of each day. But I've never tried journaling specifically as a way of alleviating stress.
Create Your Own Calm: A Journal For Quieting Anxiety by Meera Lee Patel is a book of prompts that make it easy to get started by asking engaging questions to guide the self-reflection process. It combines thought-provoking journal prompts, inspirational quotes, and vibrant watercolor illustrations to provoke meaningful self-reflection.
In the introduction, Patel describes the way her own anxiety manifests. Like many people, she grapples with anxiety on a small, everyday scale but also has deep-rooted fears, like the fear of rejection and the fear of failure. She was able to begin quieting her anxiety, however, when she realized that it comes from a lack of self-love and self-acceptance. Create Your Own Calm outlines the methods she found helpful in combating her own anxiety — Patel describes it as a "journal for self-acceptance."
"It encourages you to look inside yourself to identify the roots behind your deepest (and often, most subtle) fears," she writes of the book. "It helps you dismantle your anxiety by offering techniques that quell the pangs of worry that stem from each fear."
Some of the writing exercises are physically interactive — they incorporate meditation and breathwork or going on a nature walk. For example, the first page, titled "Work On Releasing Anxiety in Your Body," asks you to note the places in your body where you feel tension and to take deep breaths in through your nose and out through your mouth until the tension is relieved. There are two boxes to write what the anxiety feels like before and after the exercise. As I have already been working on practicing meditation lately, I found these types of prompts had an immediate grounding effect.
Other pages are more creative and imaginative. Patel sometimes prompts you to draw or paint things that make you laugh and give your life meaning. (For me, this resulted in an embarrassingly bad doodle of my cat.) My personal favorite prompt reads, "Close your eyes and imagine your most beautiful life. What does it look like? Draw or describe it here."
Even the illustrated quotes accompanying each activity were helpful. A quote from my favorite writer, Joan Didion, was especially motivational: "The willingness to accept responsibility for one's own life is the source from which self-respect springs." The corresponding prompt was a rainbow word cloud of healthy habits, such as "exercising," "sleeping," and "social media detox" with instructions to circle the ones you already do and draw a star next to three that you will try to start doing.
Of course, everybody experiences stress and anxiety differently, and the tools that help one person manage it might not work for another. That said, journaling is a simple way to process overwhelming feelings on a daily basis. The variety of prompts in Create Your Own Calm helped me understand the roots of my anxiety from different angles, but more importantly, they forced me to reflect on the positive aspects of my life with gratitude.
Click here for more health and wellness stories, tips, and news.