Will Dawn Staley Coach Basketball at the Tokyo Olympics?
Will Dawn Staley Coach the US Women's Basketball Team at the Tokyo Olympics?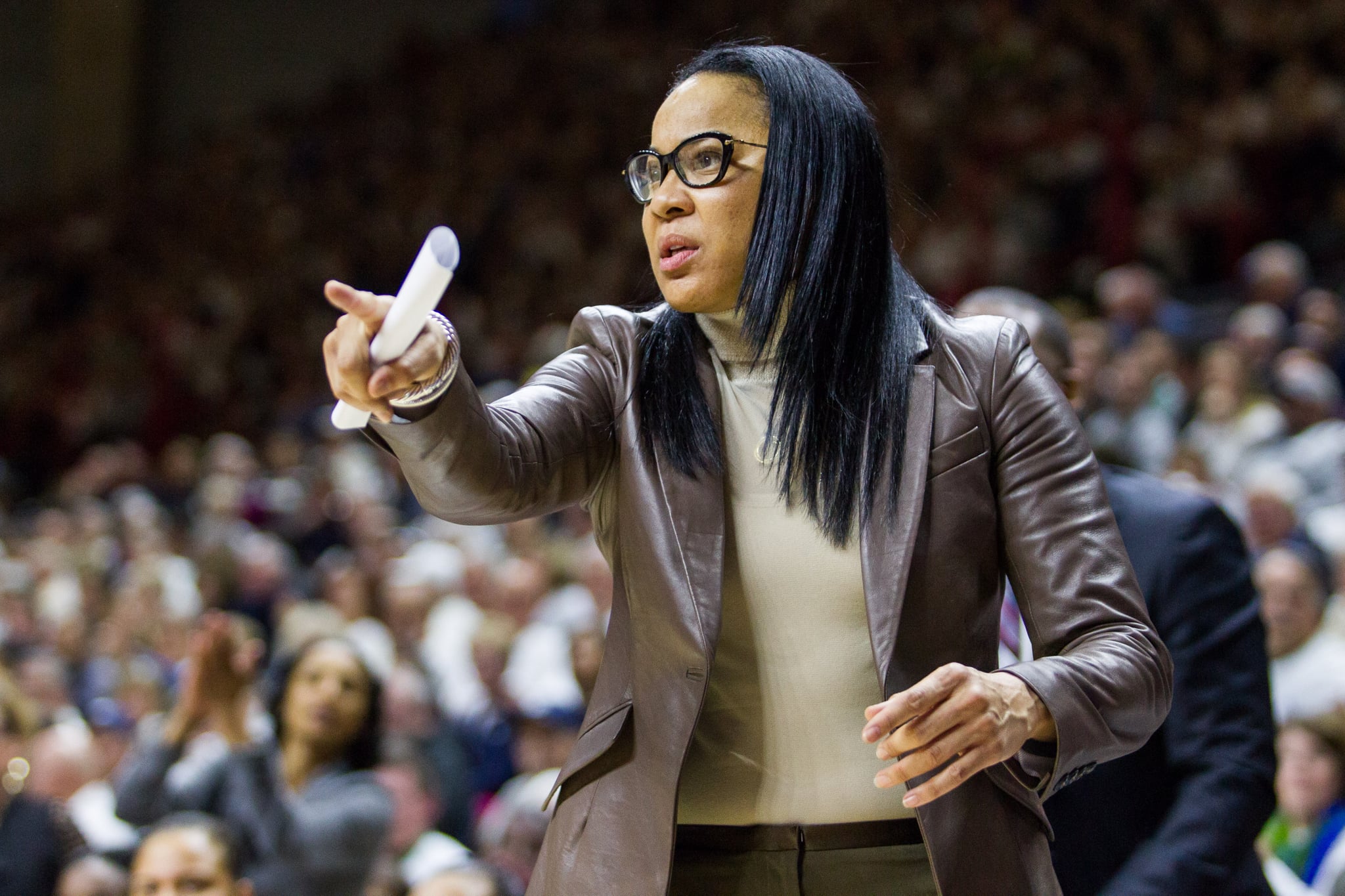 Dawn Staley — who is featured in the new Netflix docuseries The Playbook — is one of the most revered coaches in women's basketball, as both the head coach of the South Carolina Gamecocks and the head coach of the US women's national basketball team. Although the Tokyo Olympics were postponed from summer 2020 to summer 2021, Staley is still slotted to coach the USA Basketball Women's National Team at the Tokyo Olympics, according to usab.com.
An Associated Press article in July described Staley communicating with the US team via Zoom, in light of the coronavirus pandemic postponing the Summer Olympics. "Although we have things we're dealing with in our personal lives and our basketball lives, we'll get together to talk about some things, say hello to each other and get a virtual hug," she said, according to the AP. "We're playing it by ear just like the rest of the country, the rest of the world."
Staley knows a thing or two about playing women's basketball in the Olympics. The Women's Basketball Hall of Fame player is a three-time Olympic gold medalist: she played in the 1996 Olympics in Atlanta, the 2000 Olympics in Sydney, and the 2004 Olympics in Athens. The only thing more impressive than her playing career is her coaching career; Staley led the University of South Carolina Gamecocks to win five SEC tournament titles and one NCAA National Championship, and the USA Basketball Women's National Team to a 6-0 record and gold medal at the 2018 FIBA Women's Basketball World Cup, which qualified them for the Tokyo Olympics.
Although she's juggling her career coaching South Carolina and the USA Women's Basketball Team, we are confident she will lead the US to yet another gold medal in 2021.