These Gym-Style Zoom Backgrounds Will Make Your Virtual Workout Feel Like the Real Deal
Not gonna lie, as much as we're loving the home workout revolution, we can't help but miss our regular gyms and workout classes. That motivated group atmosphere and work-together-sweat-together mentality is just tough to replicate in a living room, garage, or basement. And don't even get us started on the scenery; grinding out workouts while staring at the same patch of wall above your couch can get a little tedious, to say the least.
If redecorating your fitness space or changing your view isn't an option, ClassPass has the next best thing. The workout-booking app just released nine gym-inspired Zoom backgrounds to motivate you during your next virtual workout. The options include a barre studio, a peaceful, yoga mat-filled classroom, a boxing ring, and even a fun, modern studio illuminated by blacklights. There's an option for whatever class you're calling in to today, and TBH, we might even rock one in our next work meeting (although these Disney and Harry Potter options are also enticing).
Check out the options ahead and go to ClassPass to download them for free! (PS: follow these steps to change your Zoom background.)
01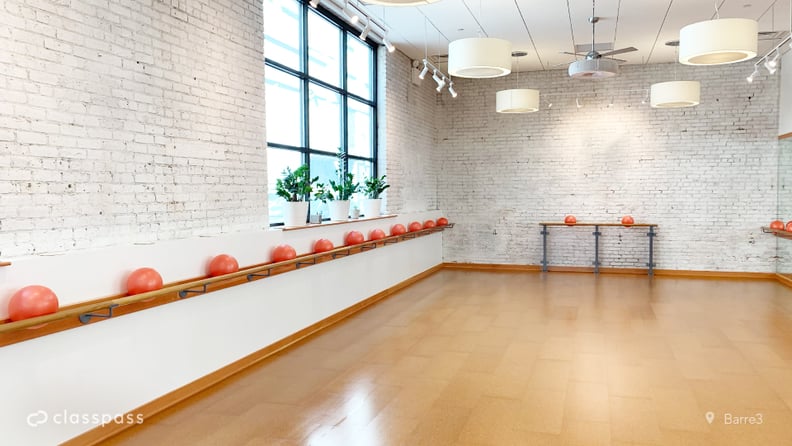 Barre3 Studio Zoom Background
Dip into your plié squats with this light, airy Barre3 studio background.
02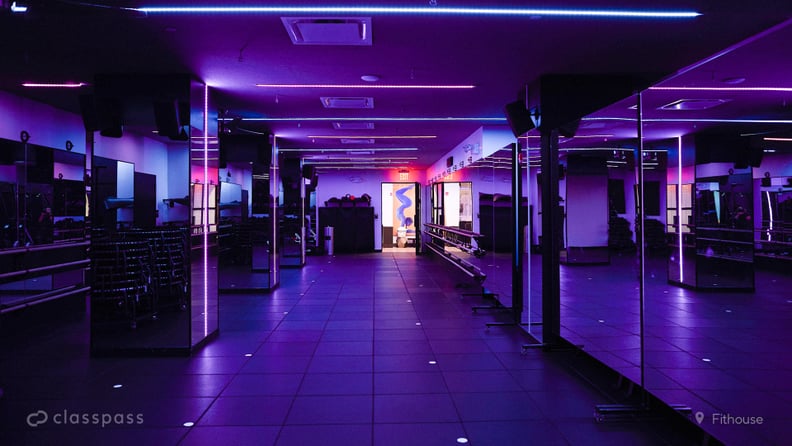 FitHouse Blacklight Studio Zoom Background
We're loving the edgy, intense feel of this FitHouse blacklight studio, which looks perfect for a tough HIIT workout.
03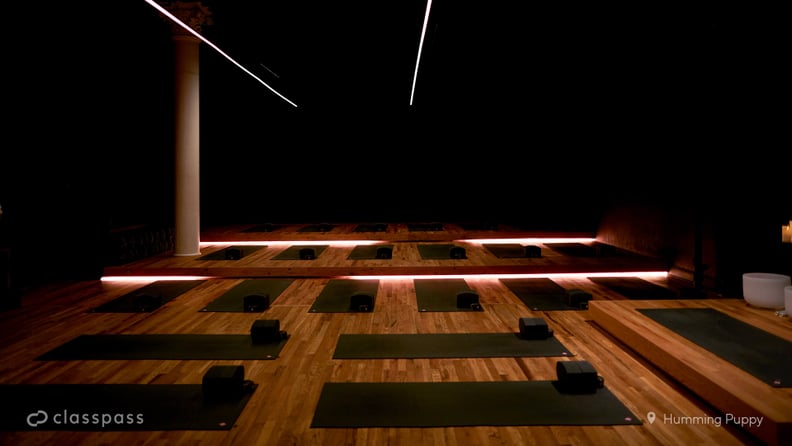 Yoga Studio Zoom Background
Step into this yoga studio background to find peace and calm in your virtual practice.
04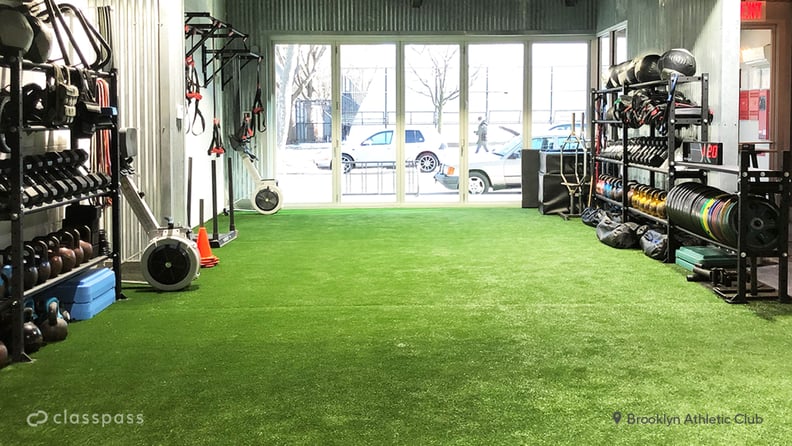 Weightlifting Gym Zoom Background
05
Bar Method Barre Studio Zoom Background
This simple, modern Bar Method studio makes a great backdrop for a barre or Pilates class.
06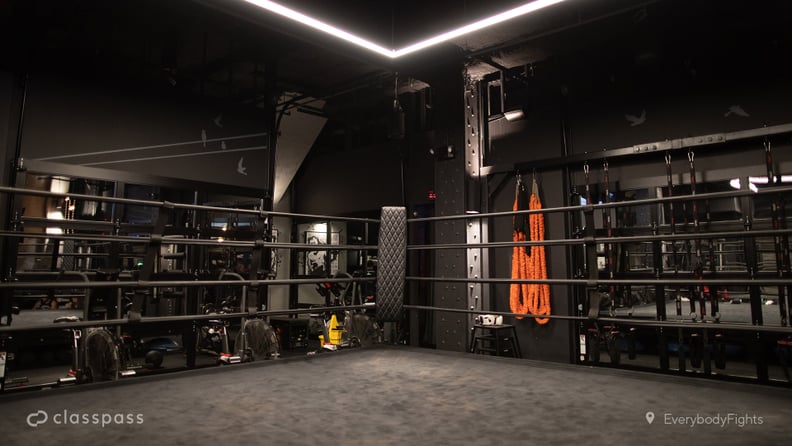 Boxing Ring Zoom Background
Knock out every round of your cardio kickboxing workout with this boxing ring background.
07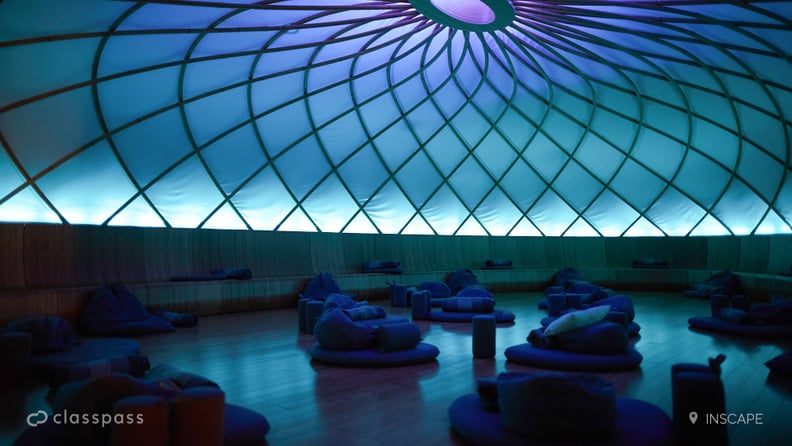 Meditation Center Zoom Background
08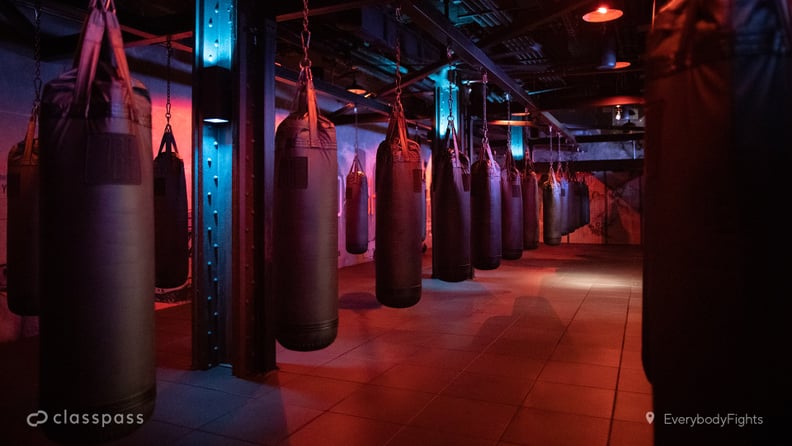 Punching Bag Boxing Gym Zoom Background
09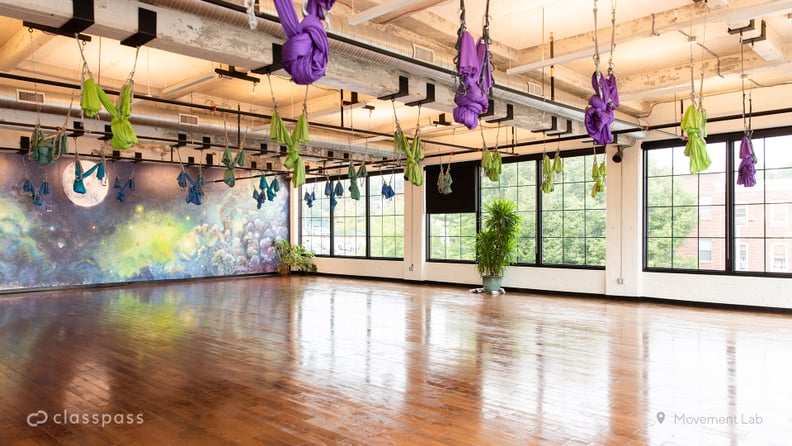 Aerial Yoga Studio Zoom Background