Elaine Welteroth Opens Up About Pregnancy Journey
Elaine Welteroth's Postpartum Update on Instagram Is an Ode to Women's Rights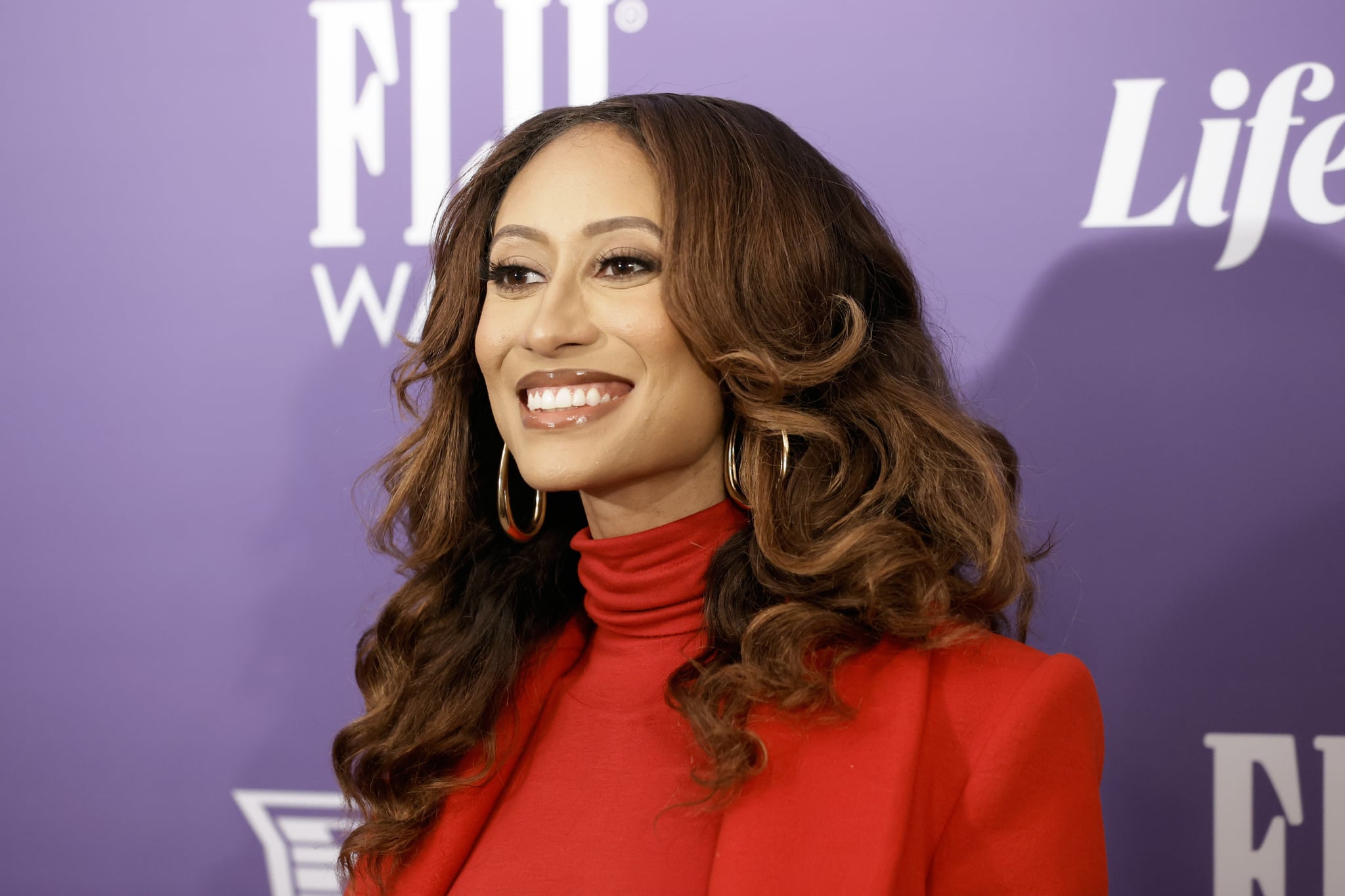 Elaine Welteroth's recent Instagram post served as both a postpartum update and an opportunity for her to speak out about women's rights. The multihyphenate initially posted about the birth of her son on Instagram on April 26, writing, "Look who finally made his debut" alongside an adorable picturesque montage of her pregnancy journey and new son. On May 15, though, she posted a much more candid look into life as a new mother.
The first photo on the carousel post featured a bare-faced mirror selfie of the TV host and journalist, wearing only a "grown-up diaper," nipple cooling pads, and an abdomen wrapped by her doula, Andrey Lemon, to "help guide [her] organs back into place." Welteroth went on to reveal that the birth of her son came with complications, including a blood clot, stitches, and breastfeeding struggles. The remainder of the caption was a love letter to her resilient body, as well as a statement of solidarity to all women who have made the choice to bring new life into the world, as well as those who have not.
"Knowing the SACRIFICE of bringing life into THIS world, I stand even more firmly on the side of women CHOOSING when, how, and IF they are ready to make that sacrifice."
Welteroth wrote, "knowing the SACRIFICE of bringing life into THIS world, I stand even more firmly on the side of women CHOOSING when, how, and IF they are ready to make that sacrifice." Her ode to women's rights is amongst countless statements from politicians, celebrities, and everyday people who responded passionately to the leaked Supreme Court draft that would overturn Roe v. Wade, the 1973 case that established a pregnant person's right to an abortion. People in the comments flooded her post with love and support for her new role as a mother and her stance on women's health.
Despite the public's immense support for Welteroth's post, and for many other celebrities who have shared their stance, women's rights are still at stake. If the leaked Supreme Court draft opinion is passed, a person's right to receive an abortion will become dependent on individual state regulations. Republican-led states like Mississippi, Oklahoma, Arizona, and Texas have challenged Roe v. Wade, already restricting access to abortion.
According to Planned Parenthood South Atlantic, personal stories are essential to fighting unjust jurisdiction over pregnant people's bodies. "Sharing our authentic stories and experiences helps destigmatize abortion," the website reads. "The more your own followers see widespread support, the more likely they are to speak up, too." This not only applies to sharing stories about abortion, but about pregnancy and birth, too.
By tying her own tumultuous, but rewarding, experience of giving birth to the current war on women's bodies, Welteroth is highlighting the importance of actively choosing parenthood. In addition to donating, as suggested in Welteroth's caption, those interested in becoming part of the conversation can educate themselves by reading up on reproductive justice and take action by voting, reaching out to their lawmakers, and even sharing their own stories if they're comfortable. To read the entirety of Welteroth's moving post, see her full Instagram below.