Gabrielle Union, Diagnosed With PTSD at 19, Says It's Now in Overdrive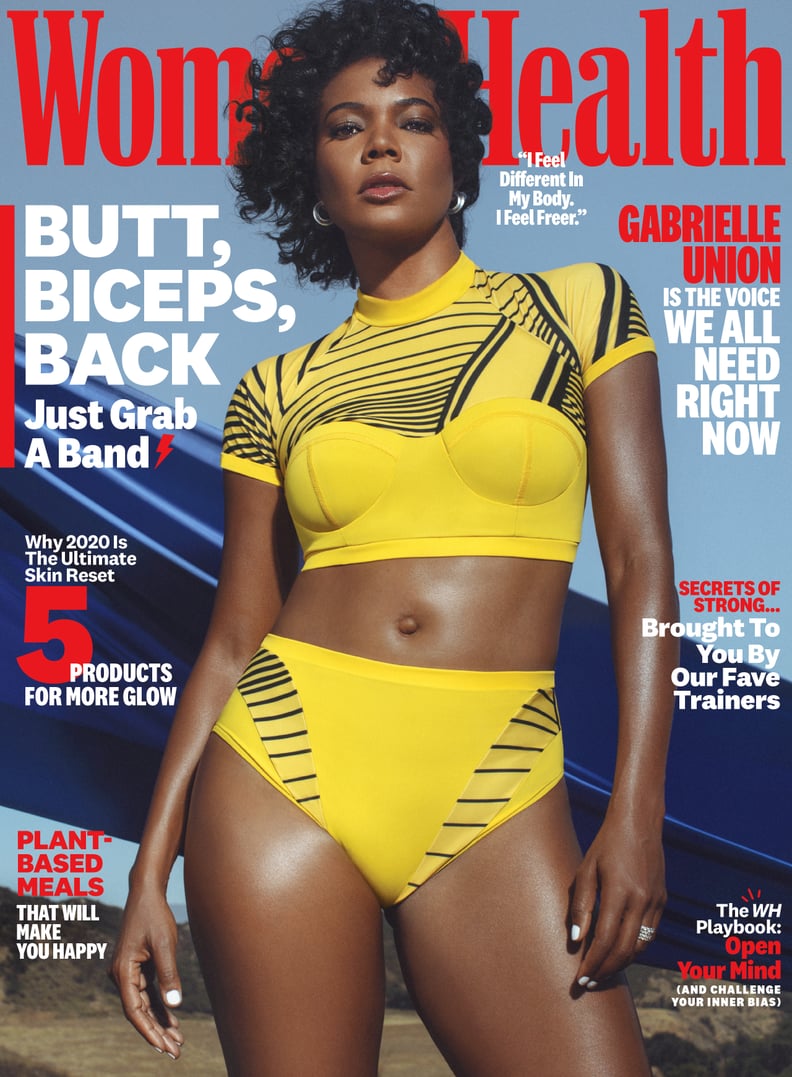 Djeneba Aduayom for Women's Health
Djeneba Aduayom for Women's Health
Trigger warning: The following post contains discussions of rape and gun violence.
Post-traumatic stress disorder (PTSD) isn't new for Gabrielle Union — she was diagnosed at age 19 after being raped at gunpoint, and she said in the past that it was triggered when the #MeToo movement began. The actress revealed in the September issue of Women's Health that she felt symptoms in recent months. "The combination of a pandemic and this racial reckoning, alongside being inundated with [images of] the brutalization of Black bodies, has sent my PTSD into overdrive," she explained. "There's just terror in my body."
To cope, Union breaks out her "emotional fix-me toolkit" and runs through scenarios in her head. "I call it my 'what's the likelihood of X happening?' method," she said. This has been second nature to her for almost three decades, and it works like this: "If I'm fearful about going into a store because I'm anxious about being robbed, I'll make myself feel better by going to one where there will be witnesses to cut down those chances."
Union is also an overall proponent for therapy. After she was raped, therapy helped her feel "different" in her body — "freer," she said. However, Union noted that how the police handled her experience with rape is rare. "I am grateful I was raped in an affluent neighborhood with an underworked police department. And an underutilized rape crisis center," she wrote in her book, We're Going to Need More Wine, which grew out of years of therapy.
Union, an advocate for rape survivors, continued, "I know this now because I have spent time lobbying Congress and state legislatures about the treatment of rape victims. I've seen the worst-case scenarios, and they are devastating." Union said that treatment of survivors "rarely happens" the way it happened to her. "And it really rarely happens that way for Black women."