Gabrielle Union on Self-Care and Diversity in Wellness
Gabrielle Union on Diversity in the Wellness Industry: "It Can't Be 1 Size Fits All"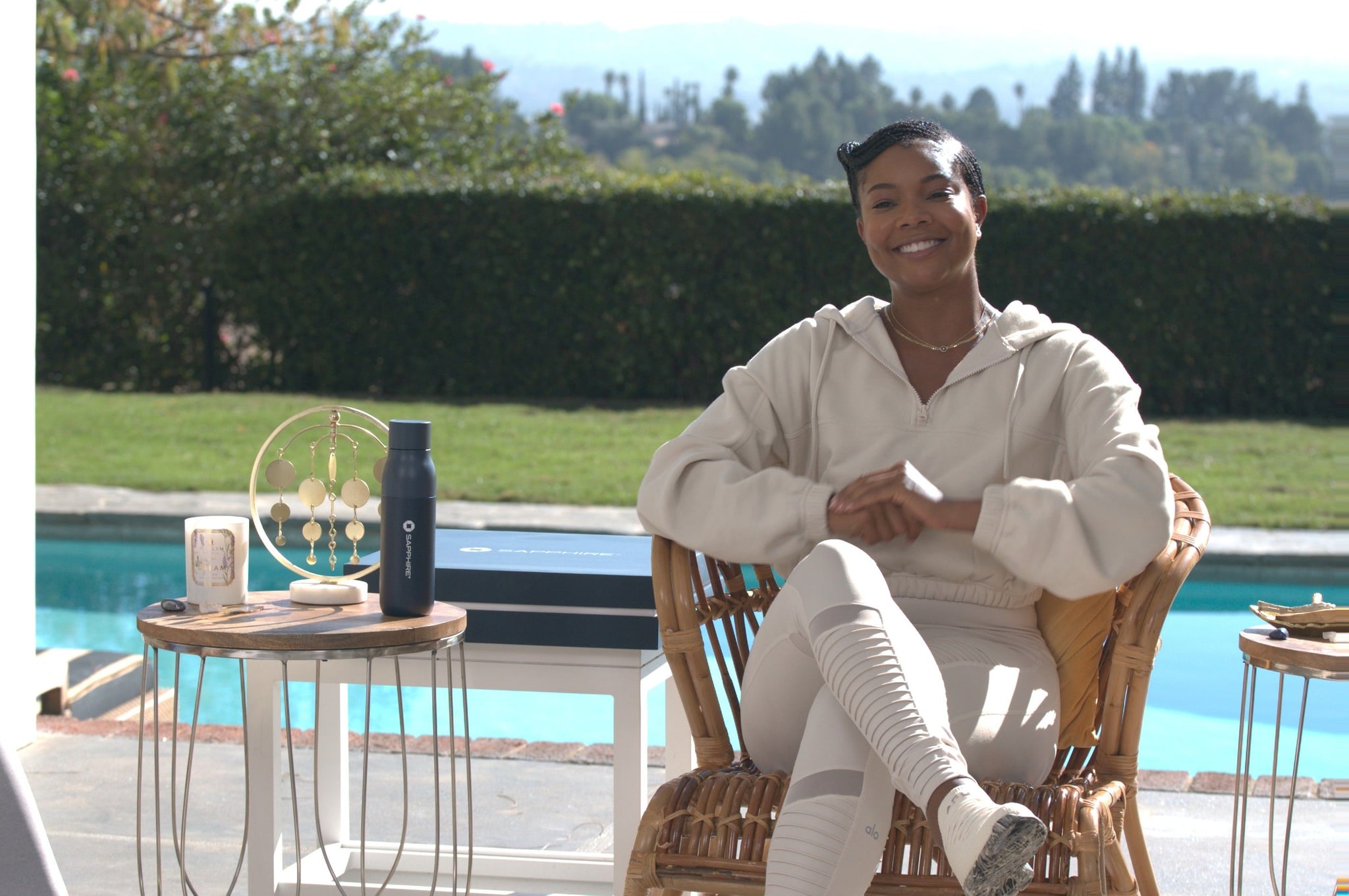 For Gabrielle Union, maintaining a sense of calm is all about establishing a routine and sticking to it. The actress relies on a combination of therapy (she's a huge proponent, and it's been part of her life for nearly 30 years), guided meditation, and positive affirmation. Lately, she also swears by what she calls "Operation Shut It Down," when her family winds down at night by turning off electronics and respecting each other's quiet time.
"When you're just trapped in the house, for us, it's been key to have a routine," she told me during a recent phone interview, "and we didn't have one because we would all be, like, a slave to our phones and our laptops and iPads. So just giving yourself a break to sleep. It shouldn't sound like a radical act, but it is, and it's been a massive game changer for us."
The meditation portion of Union's wellness routine didn't come easy at first. In fact, she initially approached the mindfulness practice with skepticism. "I was introduced to meditation years ago by one of those, I call them 'earthy, crunchy, granola people' in my life," Union said, "and I was like, 'Yeah, OK. Maybe that's not for me. I don't think I'm that kind of person.'"
It wasn't until earlier this year, when she found herself especially in need of peace, that she decided to give it another try. Her friend and Dear White People star Logan Browning began sharing meditation videos on Instagram, and Union was immediately converted. "She's really magical," she said of Browning.
On Nov. 17, Union, Browning, and Union's husband, Dwyane Wade, partnered with Chase Sapphire on a guided meditation event. Browning led the power couple through breathwork, a body-scan meditation, and a sound bath. The event took a moving turn when Union got unexpectedly choked up.
"It was kind of this weird, vulnerable moment," she told me. "We were doing the guided meditation for Chase Sapphire and I'm crying, which wasn't exactly part of the plan, but [Browning] was just saying these things that were 'aha' moments."
In particular, Union was inspired by Browning's advice not to give negative distractions a story — during meditation and in life. "Once she said that during that meditation, it just opened up, I don't know, a little space for forgiveness and relief for myself," she reflected. She's hoping that other people who have the same tendency to let thoughts spiral out of control will also get something out of her epiphany.
The meditation was followed by a brief Q&A session on diversity in the wellness and mental health space, a subject Union expanded on during our conversation. "When you think about everyone that makes up the world's population and how different we all are and the fact that we all need that healing — that groundedness, that grace, that compassion — it can't be one size fits all," she said.
Above all, she believes that voices in the industry need to be diversified and mental health resources should be more widely accessible. "It's our responsibility in this space to try to make it as diverse and inclusive as possible so we can reach as many people as possible," Union said. "And health and wellness shouldn't be considered luxury items."
Click here for more health and wellness stories, tips, and news.
Image Source: Chase