More than 560 athletes from 46 countries competed at the Beijing Winter Paralympics this month. The Games came amid a diplomatic boycott over China's human rights violations, a war in Ukraine that resulted in the ban of Russian and Belarusian athletes, and a system of health measures to combat the ongoing COVID-19 pandemic.
Despite the difficult circumstances, action across six winter sports give rise to memorable moments and medals galore. Ahead, check out a few of the highlights from the 2022 Paralympics in Beijing. Though we'll have to wait four years for another Winter Paralympic Games, here's to a solid showing of athleticism, sportsmanship, and pride!
01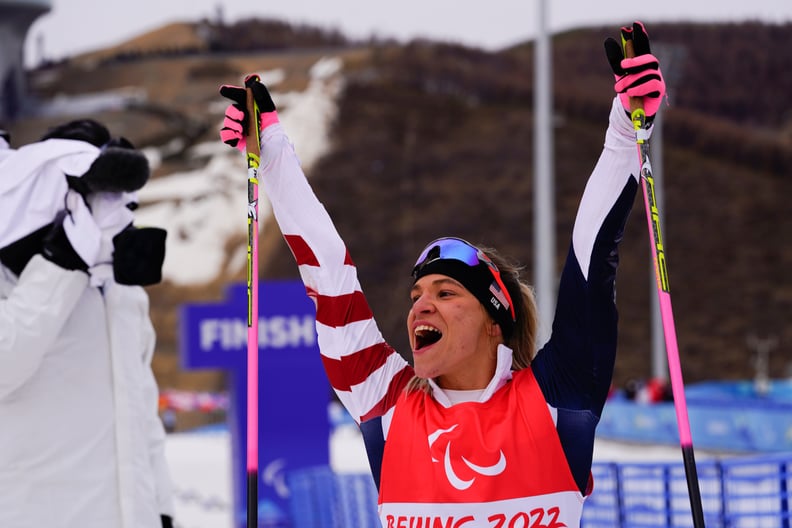 Oksana Masters Makes History With 7 Beijing Paralympic Medals
02
Carina Edlinger Gives Her Guide Dog a Medal on the Podium
Austrian cross-country skier Carina Edlinger came into the 2022 Paralympics as a woman to watch after a bronze-medal finish at the 2018 PyeongChang Winter Paralympic Games — and she lived up to the hype, winning two medals: gold in the vision-impaired cross-country sprint and bronze in the vision-impaired middle distance. Here, you'll see her celebrate the bronze medal she and her competition guide won by giving her guide dog, Riley, a matching medal.
03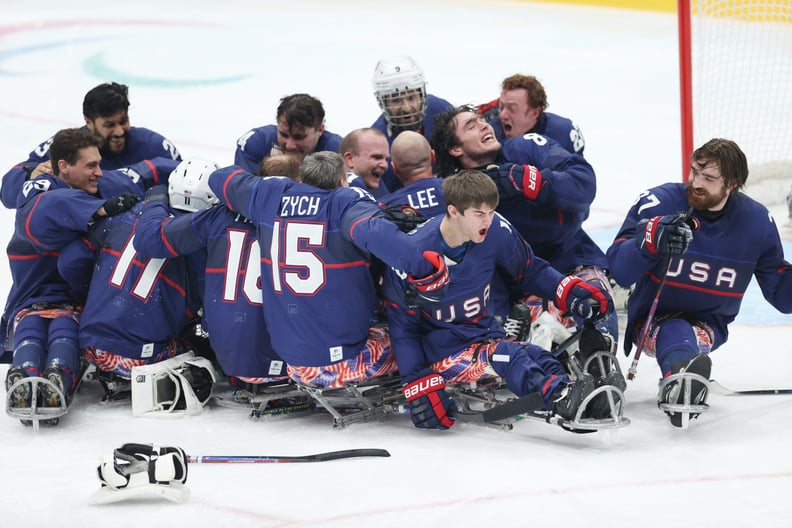 US Sled Hockey Team Wins Paralympic Gold
The US sled hockey team took home gold against Canada (5-0), marking their fourth consecutive Paralympic title and fifth overall. With their win, captain Josh Pauls became the sled hockey player with the most Paralympic gold medals, according to Team USA.
04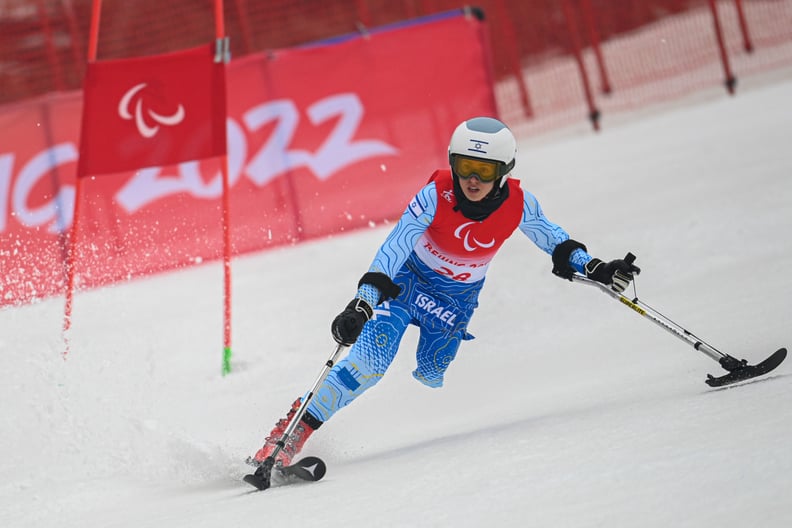 Sheina Vaspi Becomes the First Athlete From Israel to Compete at the Paralympics
When Sheina Vaspi competed — and finished 15th — in the women's giant slalom race in Beijing, she made history as Israel's first-ever Winter Paralympian. Due to religious reasons, Vaspi (who is an orthodox Jew) wore a skirt over her uniform, according to NBC Sports. "If more women or religious people want to do sport and be religious, I want to show it's possible to do that," she said.
Vaspi dropped out of the slalom race because it fell during the Jewish Sabbath, which is observed as a day of rest, after being moved from Sunday to Saturday. She told The New York Times it was a hard decision to make, but that "[m]aybe it was God's decision."
05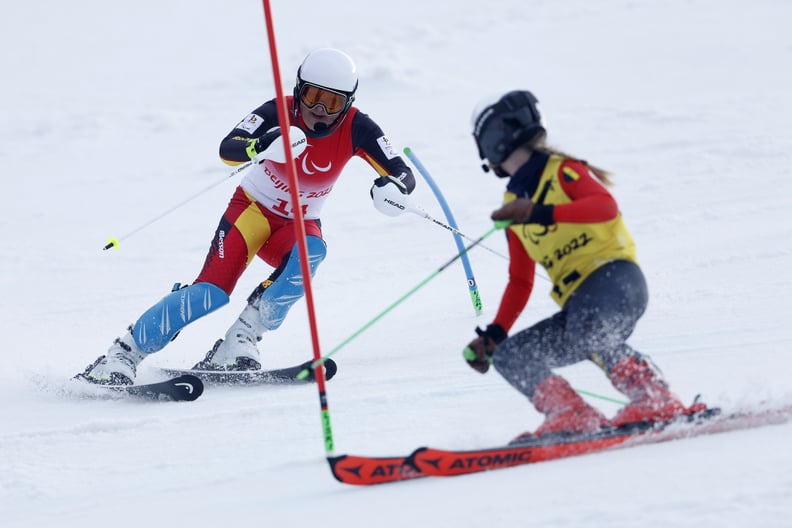 Linda Le Bon Competes With Her Daughter as Her Guide
With her daughter guiding her, Belgium's Linda Le Bon placed sixth in the vision-impaired downhill ski event. Due to what Olympics.com called an "administrative error," Le Bon's original guide wasn't able to compete, so her daughter stepped in with hardly any time to train.
"I'm very happy that I could [do] this with my daughter who is 22. My daughter is my new guide [only] since four days [ago] and we never skied together before but it was very great," Le Bon told Olympics.com post-race.
06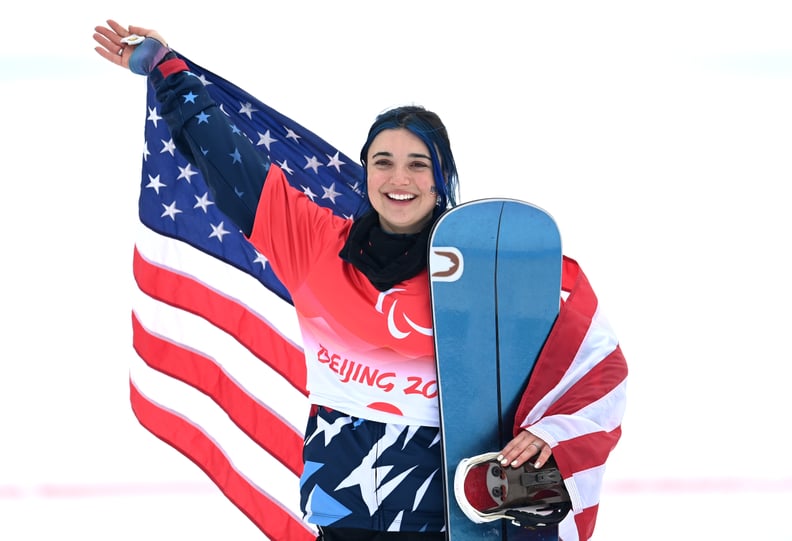 Brenna Huckaby Wins Banked Snowboard Slalom Gold After Legal Battle to Compete
US snowboarder Brenna Huckaby almost didn't go to the Paralympics this year because the International Paralympic Committee removed the SB-LL1 event she competes in, saying that there weren't enough competitors. The SB-LL1 classification is for athletes with "significant impairment" to one leg.
But Huckaby's lawyer fought for her to participate in SB-LL2 events, which includes athletes with a lesser degree of disability — and she went ahead to win gold in banked slalom. "The fight was worth it," she wrote on Instagram. "I mean the fight was worth it before the medal, it's just icing on the cake." She also earned bronze in snowboard cross.
07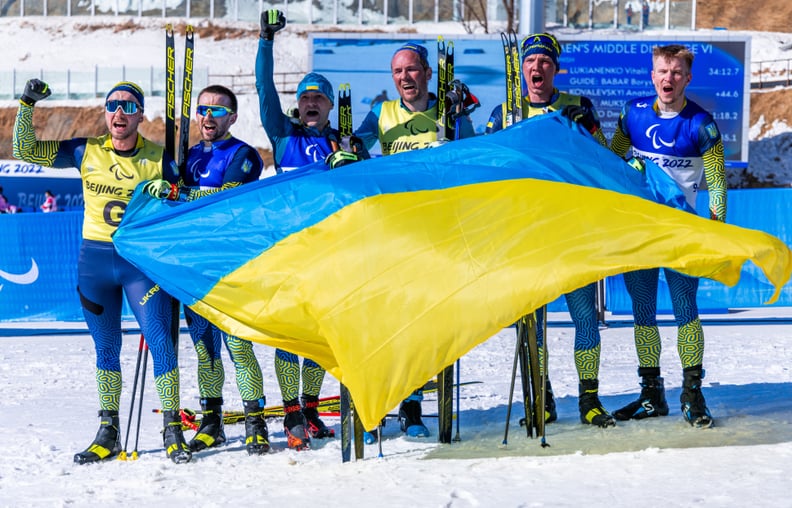 Ukrainian Biathlon Podium Sweeps at the 2022 Paralympics
It wasn't clear whether or not Ukrainian athletes would arrive at the Paralympics amid Russian attacks that began the last week of February. But they made it, and there were not one, not two, but three biathlon podium sweeps at the Beijing Paralympics: two in men's visually-impaired races (sprint and middle distance) and one in the women's middle-distance standing event.
"We would like to dedicate our results and medals to each and every Ukrainian and all the soldiers in the Ukrainian army who protect us," gold medalist Iryna Bui said to CNN. "With our performance, we represent the whole country and this is our battle, here." Ukraine finished second in the overall medal standings.
08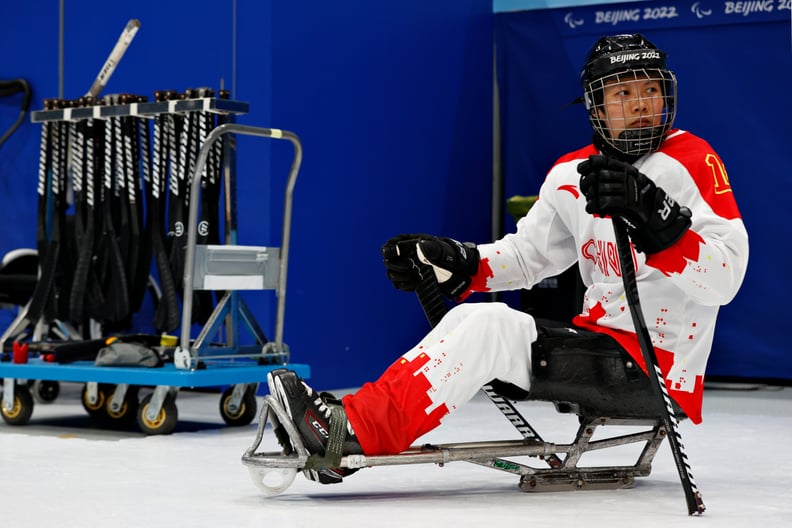 Jing Yu Becomes the 3rd Woman Sled Hockey Athlete at the Winter Paralympics
Sled hockey is a mixed-gender sport; however, it's rarely ever played as such on Paralympic ice, according to NBC Sports. When Jing Yu took the ice in China's preliminary group-play match against Italy on March 8, she became just the third woman to ever play sled hockey at the Paralympics.
"There are many girls in China who would like to join the sport and there are already many who play it," she said, according to Olympics.com. "I am the representative of these female players in this team. I got the chance to play for the national team and be on this stage to show the power of Chinese women to the world."