POPSUGAR
/ paid content for /
Voltaren
How I Plan to Stay Active When the Weather Gets Cold
Cold Weather? No Problem! Here's How I Plan to Stay Active This Winter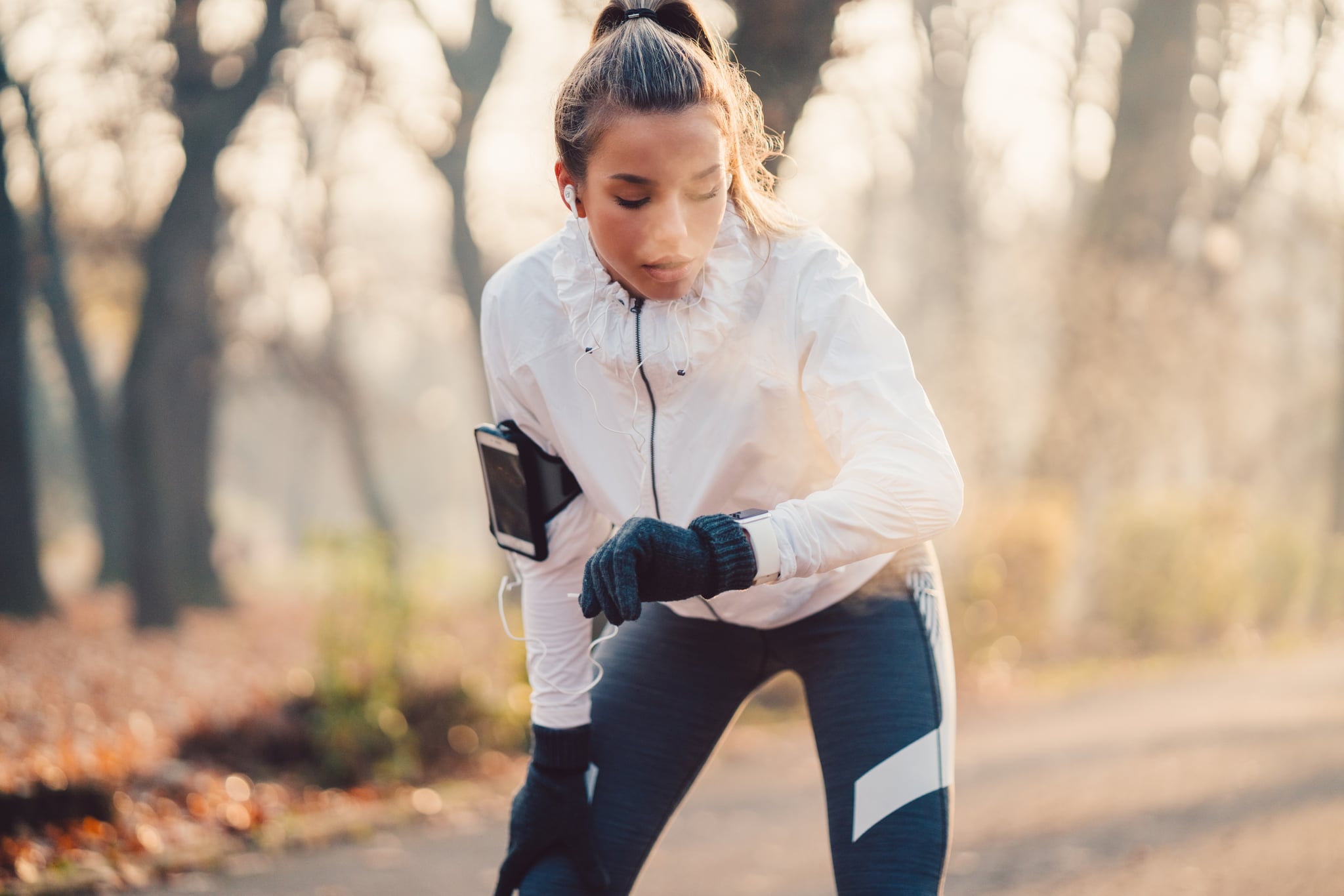 Exercise is single-handedly the reason I stay sane, giving me a respite from second-to-second phone notifications, ever-present expectations, and anxiety about the future. For the past spring and summer, I've worked out at least four times a week, always enjoying the warm balminess of the outdoors. I've taken runs around my neighborhood, waving past birds and squirrels and making my way to a patch of grass to watch the sun go down, closing my eyes, catching my breath, and meditating. I've used a few apps to keep up my functional training and interval workouts, making a workout space in my own backyard where I lay my yoga mat, weights, and bands on the pavement and get moving (and get sweating in the heat). I've even taken brisk walks around town with my dad, and swam laps around pools to get my cardio in tip-top shape. All in all, there's just something about exercising outdoors that speaks to me on a meditative level, combining heart-pumping exercise with the calming qualities of nature. But as winter approaches, along with the unwelcome cold, I know I have to create a strategy to keep my mental health and physical wellness in check.
Working out in the cold is doable, but I've created an outdoor and indoor strategy that I'm confident will continue to work through the upcoming temperature drop. First and foremost, even as winter approaches, I don't want to let my outdoor workouts go. Sun or hail, rain or shine, the immense beauty of nature is pretty much the only thing that helps me forgo mindless Instagram scrolling, ignore my countless work emails (at least for an hour), and stop and smell the proverbial roses. Ever since I was a child, staring up at the sky and admiring cotton candy clouds, I've felt in awe of nature's power. So, how do I keep up this spirit for my own wellness while not absolutely freezing?
First off, I knew that most of my workouts would have to move indoors, but I could keep running outdoors as long as I used the right equipment. And I didn't want to stop zooming through the beauty of winding fields and trees, so I had to find a way. After deep research, I figured that thermal wear would become my new wintertime BFF. I've opted for a thermal base layer to keep my core warm, making sure it is still breathable and moisture-wicking. I'll be pairing the thermal top with water-resistant, warm tights specifically made for running in the cold, which include an added thermal layer for keeping an optimal temperature. A winter running jacket turned out to be another must, which will protect me from the cold and water, while also featuring reflective trims for early winter nights. Topping off my cold workout look will be waterproof, insulated, deep-traction running shoes, as well as fleece gloves and a headband. The cold might try to get me down, but I'm not going without a fight.
Apart from my winter running, I have also made up my mind to do some outdoor meditating and a few morning sun salutations. Yoga really helps me keep my mental health up, and I plan on doing this at least once or twice a week in my backyard. I'll be bundling up in a mix of winter boots and all the layers, drinking a warm cup of tea to keep my insides cozy, and just appreciating my surroundings. In between running and a mild yoga practice, I'm confident I'll still be able to appreciate the outdoors enough throughout my week to still feel good. But apart from that, I know that my regular swims and functional training routine will have to be brought indoors — and that's okay. Knowing that the outdoor pool near me will be closed, I've taken steps to find indoor gym pools where I can practice my backstrokes and just lose myself for a bit in the water. For functional training, since I already use my trusty apps, I will just continue my exercise indoors in a makeshift home workout space. I've already created a perfect area right in my living room, shifting around furniture to create a safe haven just for daily movement, including rolled-up yoga mats, a shelving unit for my weights, bands, towels, and even some flowers and candles for an extra burst of joy.
As I continue to get to know my true self, I realize that working out and being outdoors are both crucial to my mental health, stability, and happiness. Even as the frigid cold approaches, I don't plan on letting any of that go. I'll pile on my winter layers and shore up the right equipment for both my outdoor and indoor routines, and I'll be able to continue to appreciate the fresh air. During the colder months, sometimes a bit of a break is necessary, cuddling in bed and being away from it all for a while — and that's great. But I know it's so important to keep my body moving, too, and I'm excited to continue my wellness journey all through the holidays, until we get to the balminess of spring again.