Watch This Beijing Olympics Suicide Squad Ice Dance Routine
German Ice Dancers Transform Into the Joker and Harley Quinn at the Olympics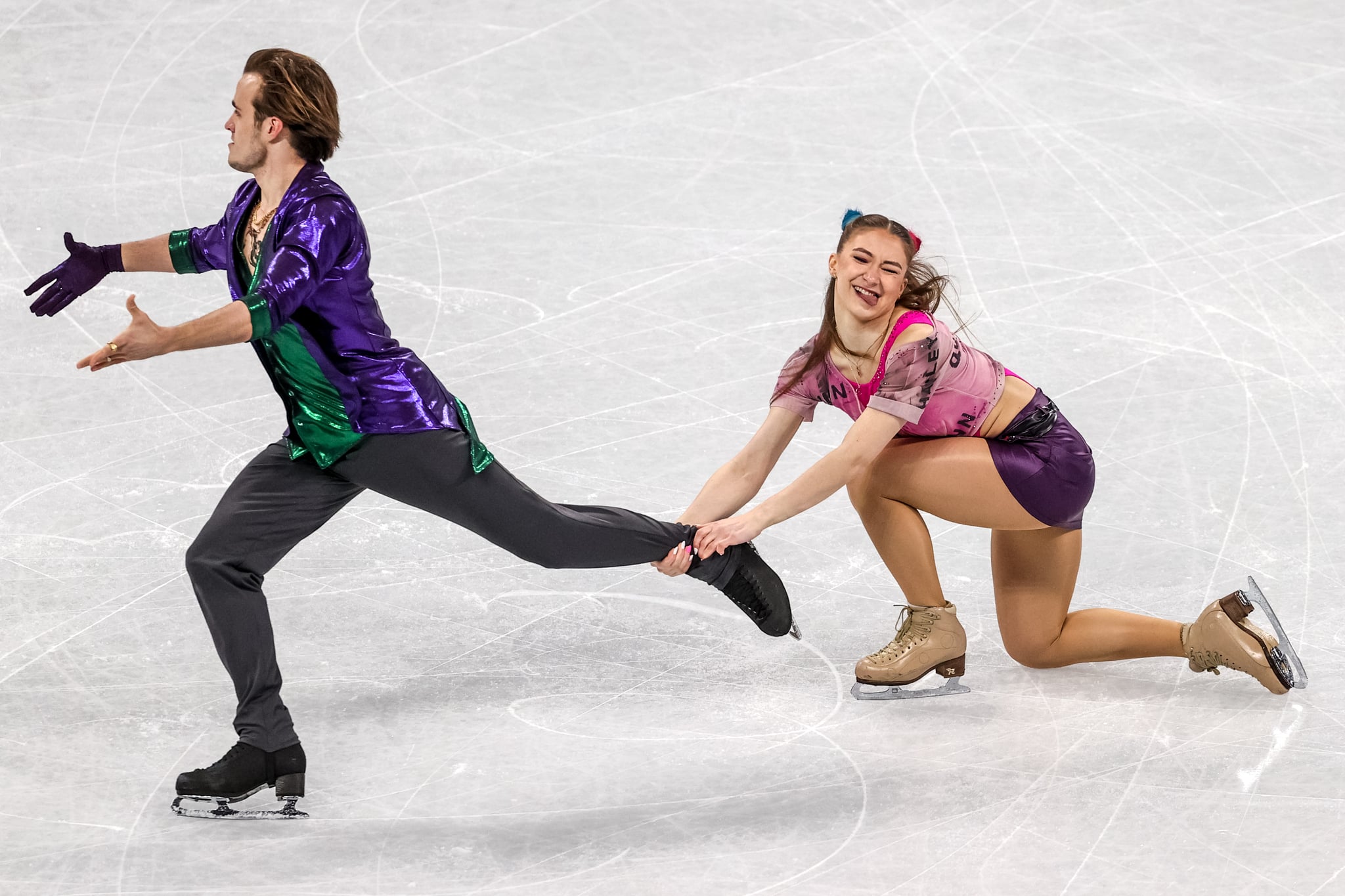 Image Source: Getty / Sergei Bobylev
The figure skating team competition kicked off at the 2022 Beijing Olympics on Feb. 4 (Feb. 3 in the US) with the men's short program, pairs short program, and ice dance rhythm dance. In the latter, German skaters Katharina Mueller and Tim Dieck came to entertain with a "Suicide Squad" performance. Though the pair tallied the lowest numbers of the day for the rhythm dance (63.21 compared to a 86.56 from the US's Madison Hubbell and Zach Donohue), they stuck to character, portraying Harley Quinn and the Joker.
Mueller and Dieck, two-time national champions, skated to voiceovers from the villains themselves and a mix of songs: Norman Greenbaum's "Spirit in the Sky," The White Stripes's "Seven Nation Army," and a version of Britney Spears's "Toxic." Their twizzles weren't always in sync, but they showcased complicated lifts and choreography peppered with personality (I would not want the Joker twirling me around on ice, thank you very much).
Reactions were mixed across Twitter, and even the NBC announcers were beside themselves. Olympian Johnny Weir began his commentary with, "That's an aggressive start there . . ." and "To stand out in ice dance is something that you can do with sheer talent, or by doing something a little bit off-kilter." But Mueller and Dieck, in costume, brought the theatrics big time. Watch the full ice dance routine on YouTube, and see for yourself.