Is Millet Good For Weight Loss?
Is Millet Good For Weight Loss? Here's What Dietitians Want You to Know About This Overlooked Grain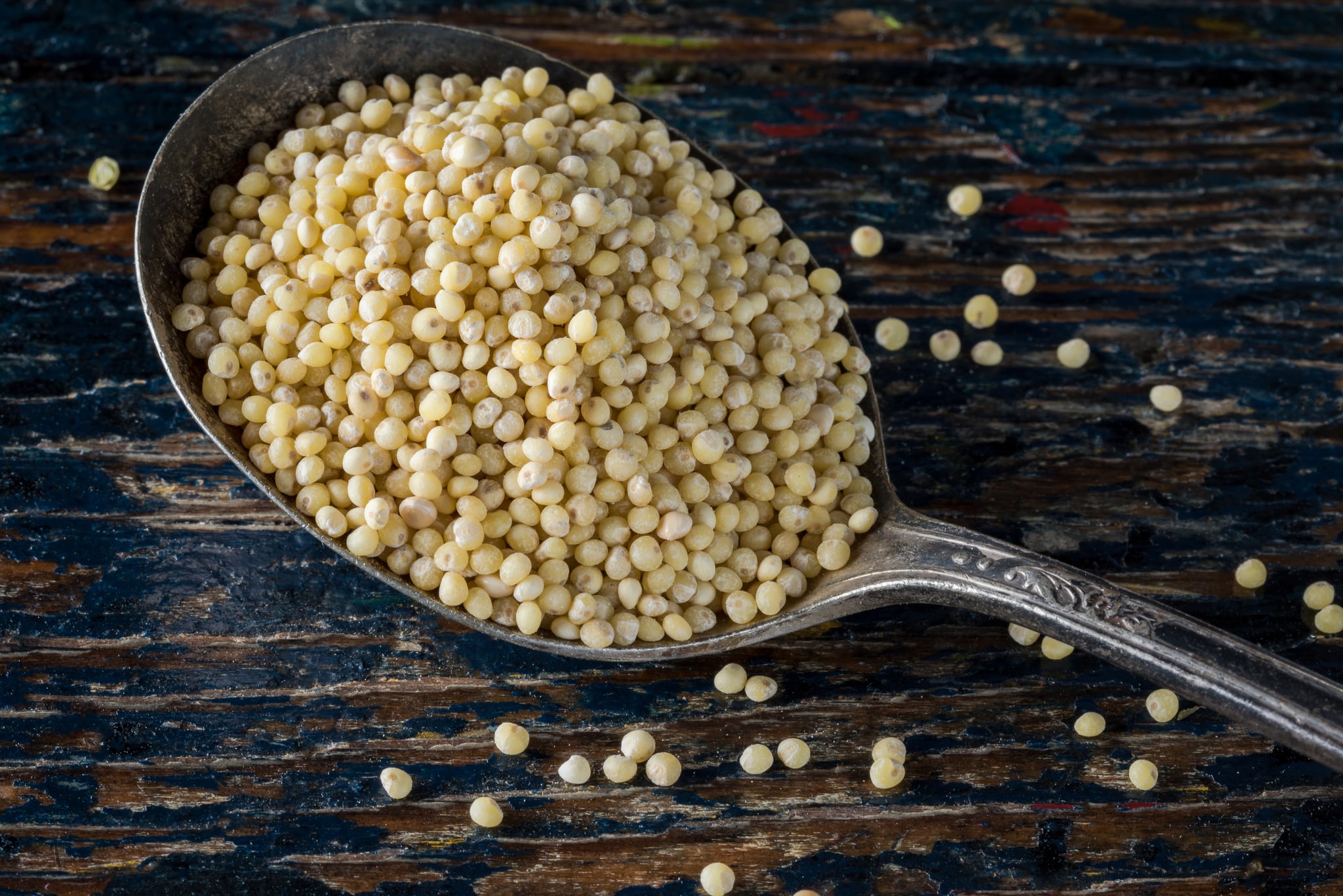 Millet isn't just for birds! While not as popular as rice, oats, or quinoa, millet is also in the whole grain family (although it's technically a seed), that was originally cultivated thousands of years ago in Asia. With a corn-like flavor, and a similar fluffy texture to couscous, millet is gluten-free, so it makes it a great option for those with an allergy or sensitivity. But is it good to eat if you're trying to lose weight?
Is Millet Good For Weight Loss?
Millet is good for both weight loss and weight maintenance, Amy Gorin, MS, RDN, a plant-based registered dietitian and owner of Plant-Based Eats in Stamford, CT, told POPSUGAR. This is because of the protein content. A one-quarter-cup serving of dry millet offers five grams of protein and one gram of fiber. Both of these nutrients help to keep you fuller for longer, Gorin said, which helps to reduces the need to snack between meals.
Full of complex carbs to keep you satiated longer, which can also help with weight loss, millet also contains soluble and insoluble fiber, added Vanessa Rissetto, MS, RD, CDN of Culina Health. Fiber is known to help with a healthy gut, lower cholesterol, keep bowel movements regular, reduce blood sugar levels due to blood sugar stabilization, and can help with feelings of fullness which assist with weight management and weight loss.
How Does Millet Compare Nutritionally to Other Grains?
Check out the chart below comparing popular grains:
Grain (1/4 cup dry)
Calories
Fat (g)
Carbs (g)
Fiber (g)
Protein (g)
Barley
200
0.5
44
6
5
Farro
190
1
38
5
6
Millet
170
1.5
33
1
5
Oats, Rolled (1/2 cup)
180
3
33
3
5
Oats, Steel Cut
170
3.5
31
4
4
Quinoa
170
1.5
32
5
6
Rice, Short Grain Brown
150
1.5
35
3
3
Rice, White Basmati
160
0.5
36
0
3
Millet is comparable to other whole grains, and in some cases, contains more protein. Millet also offers B vitamins, iron, zinc, and magnesium.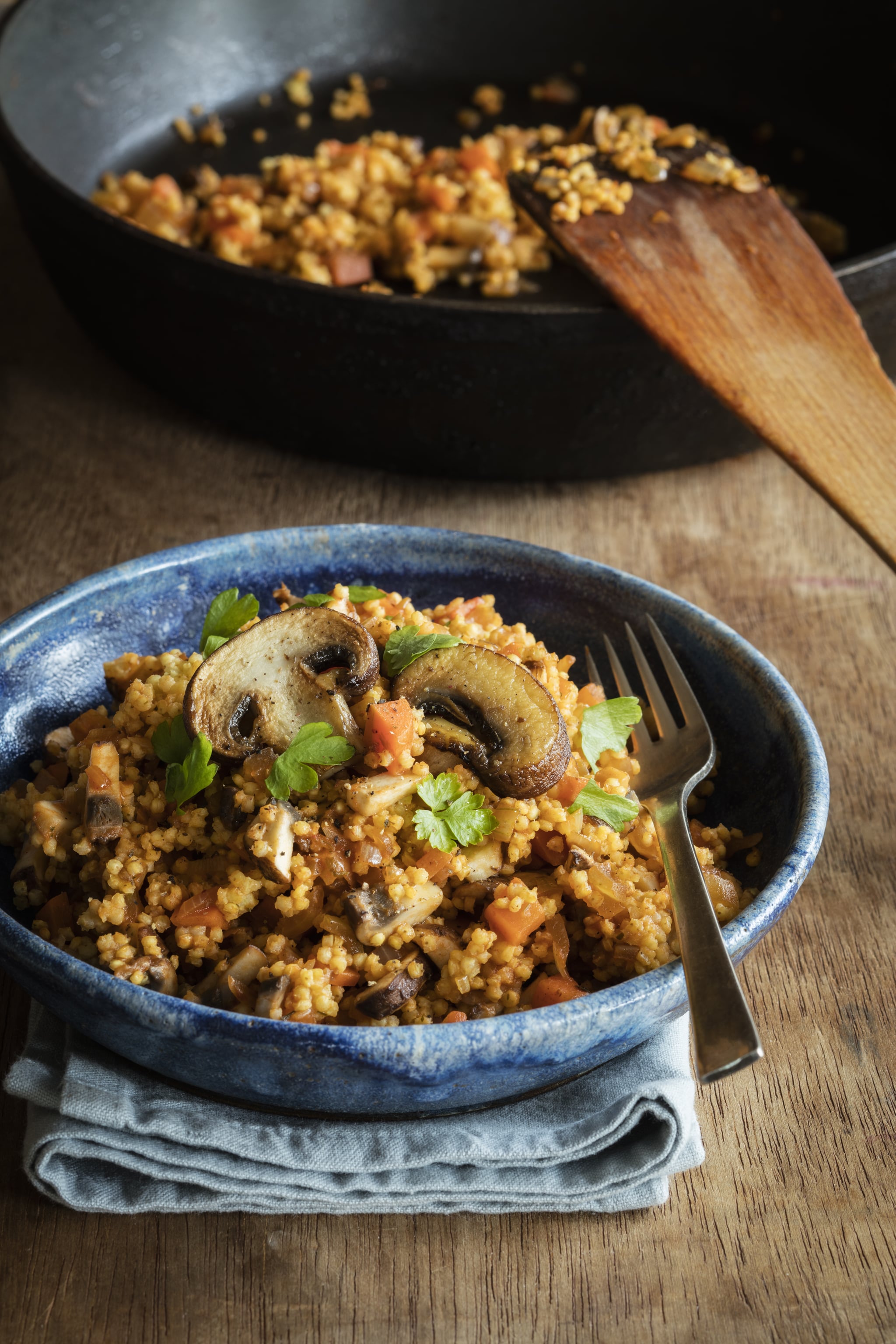 What Are Healthy Ways to Eat Millet?
Millet can be used in many recipes and cooks in just 20 minutes. Use it place of oats for porridge, suggested Gorin, topped with fresh fruit, nut butter, and a drizzle of maple syrup. You can also add millet or millet flour to baked goods like whole grain bread, muffins, or pancakes. You can also use it like you would any other grain. Cook it with beans, stuff it into a baked squash, or add it to wraps and salads.