Kate Hudson Says Her Love For Wellness Comes From Her Childhood and Goldie Hawn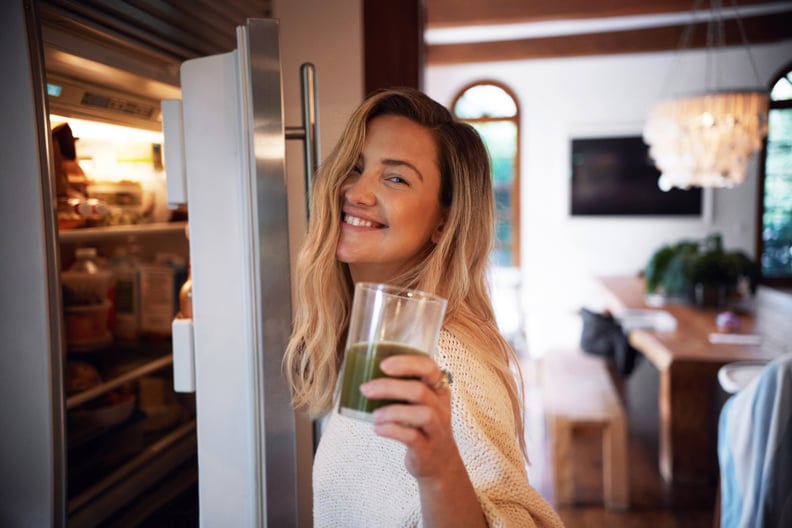 Courtesy of INBLOOM
Courtesy of INBLOOM
Kate Hudson still struggles with her wellness, she told POPSUGAR, admitting it's not easy for her to be regimented. "It goes against my nature," she said. "I'm an Aries." Regardless, the actress and Fabletics cofounder explained that she's always been aware of the meaning of wellness due to her love of dance and movement, as well as her upbringing. After all, her mom, Goldie Hawn, has been "drinking green juice since, like, '69," she said.
Hudson's mom was the kind of parent "who loved to go out and loved to have fun, and then send you vitamins," Hudson said with a laugh. That's why she was inspired to launch InBloom, a line of six plant-based powder supplements (including protein powder in two flavors coming this September), each for a different area of wellness that can be mixed in pretty much anything (Hudson said she hates taking pills).
"I've always wanted to do something that was focused on supporting one's nutrition and health," Hudson said. "It's really an extension of everything else that I'm doing with Fabletics. My passion is just trying to make health and wellness fun and not feel so daunting."
Hudson continued, "We have so much healing to do in so many different ways. We need to heal our guts, we need to heal our bodies, we need to heal our minds, and we need support," adding that we put so much pressure on ourselves, especially when it comes to health. "And honestly, that pressure alone goes against our health," Hudson said. She aims to help people live their lives and open the door to discuss wellness in a way that is simple and not overwhelming.
Wellness is a process — Hudson knows this — and while she wants you to enjoy yourself, she also wants you to remember that knowledge is power. "We need to know what we're eating, we need to know about our bodies, we need to know about our brains," she stated. Take charge of your well-being — Hudson will be right there with you doing the same.