Kola Goodies Super Green Latte Review
This Is the New Superfood, Adaptogen-Rich Green Latte Drink I Can't Get Enough Of
As POPSUGAR editors, we independently select and write about stuff we love and think you'll like too. If you buy a product we have recommended, we may receive affiliate commission, which in turn supports our work.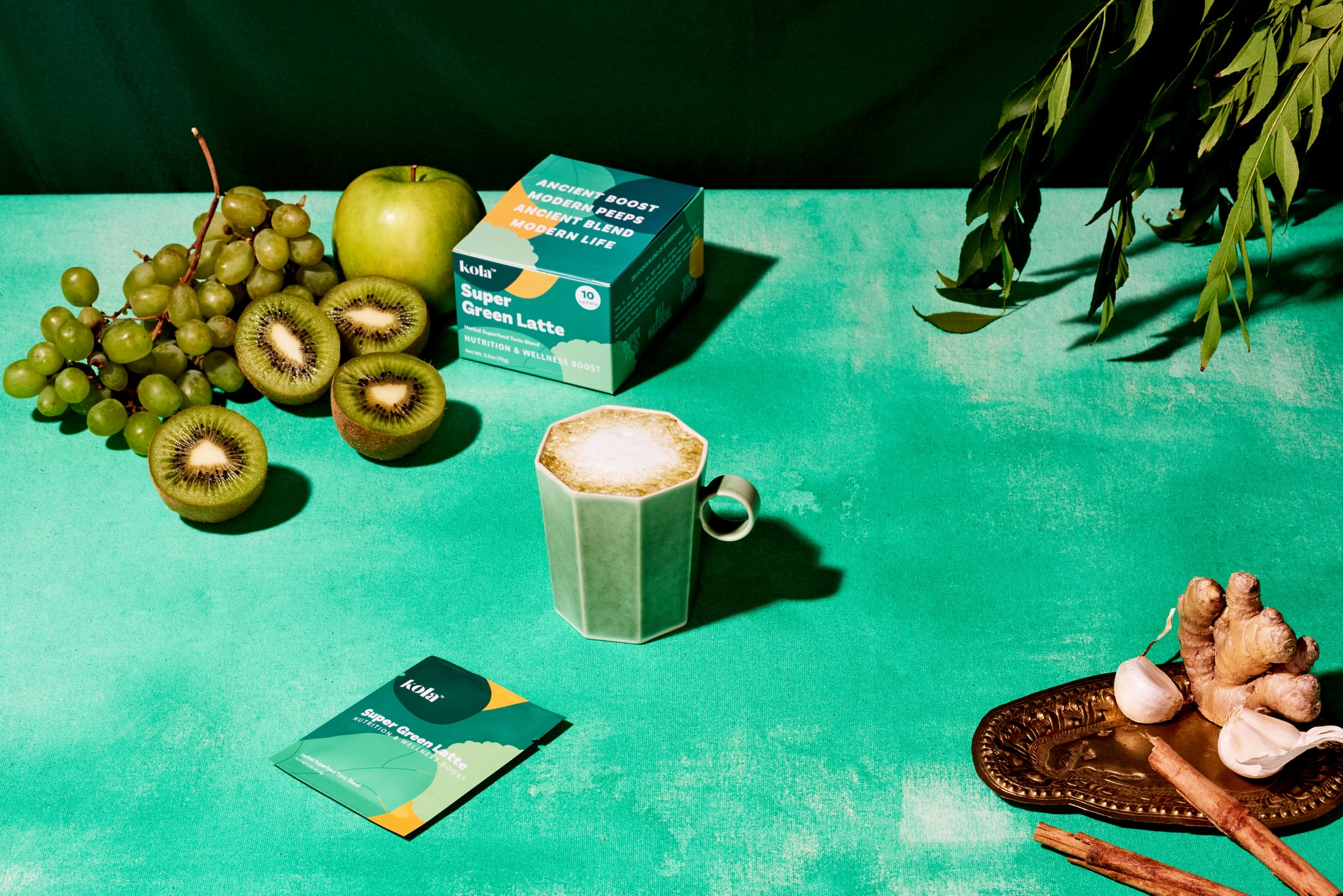 The older I get, the more selective I am about products that claim to magically make your hair stronger, knees less creaky, and promise a bunch of other benefits that haven't been supported by science. But I was recently put on to Kola Goodies, a wellness line of superfood products inspired by Sajani Amarasiri's South Asian heritage, and I'm thoroughly enjoying the Super Green Latte ($32).

"Living in San Francisco, with my mother across the globe, I dearly missed the nourishing recipes she would cook and dreamed of bringing the same healing ingredients and comfort to my new community," Sajani Amarasiri told POPSUGAR. My description won't do the Super Green Latte any justice — you really just need to try it for yourself! — but in my opinion, it's like a matcha latte but way better.

The Super Green Latte is an ode to the Sri Lankan herbal breakfast drink, kola kanda, and is full of superfoods, adaptogens, and spices providing you with the necessary nutrients and energy to get through your day. It features ingredients like moringa, which is rich in vitamins, antioxidants, and has anti-inflammatory properties; gotu kola for mental clarity; ceylon cinnamon for blood sugar health; and ginger for a healthy liver and digestion.

I love to drink this in the morning mixed in a warm cup of oat milk, and I find it great on the days when I don't have much of an appetite to make sure I'm fueling my body. It can also be prepared cold (just be sure to blend it) or added to your favorite smoothie! I also love that Kola Goodies isn't just another company throwing "ancient wisdom" on the products — it actually has roots in the culture. "I've woven my Sri Lankan heritage into every facet of the business — from sourcing to hiring and our growing giveback initiatives — in an effort to continue honoring the communities who essentially helped create the wellness market we have today," Amarasiri said. From the mission to the superfood products, I'm a new fan. If you're looking for authentic, superfood goodness, I definitely recommend checking out Kola Goodies.
Image Source: Kola Goodies