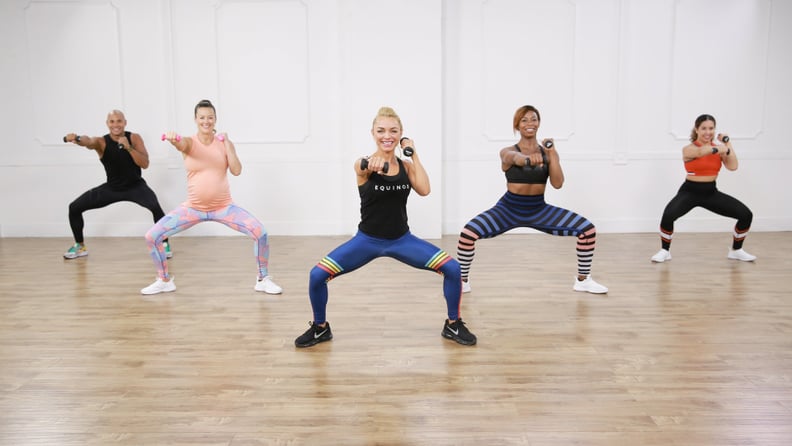 No space, no equipment, no time? Honestly, no problem. A step-by-step solution: First, to stay on track, add our Instagram Live workout schedule to your Google Calendar. Second, throw on some comfy clothes — that's the only gear you'll need. Third, show up in whatever area of your bedroom, living room, garage, or basement you have available. And fourth, head over to @popsugarfitness to join us for a fun, intense, and effective live sweat session!
Check out the schedule below to see what's coming up this week, from a 15-minute core crusher to a 40-minute barre burnout. Once you're done sweating, don't forget to tag us with #POPSUGARSweats in your Boomerangs, posts, and Instagram Stories!
Plus, join us on YouTube Live on Saturday, May 23, at 9 a.m. PT/12 p.m. ET for a special 30-minute no-equipment barre workout with Katie Dunlop of Love Sweat Fitness! And you can always catch up on our past Instagram Live workouts on the free Active by POPSUGAR app.