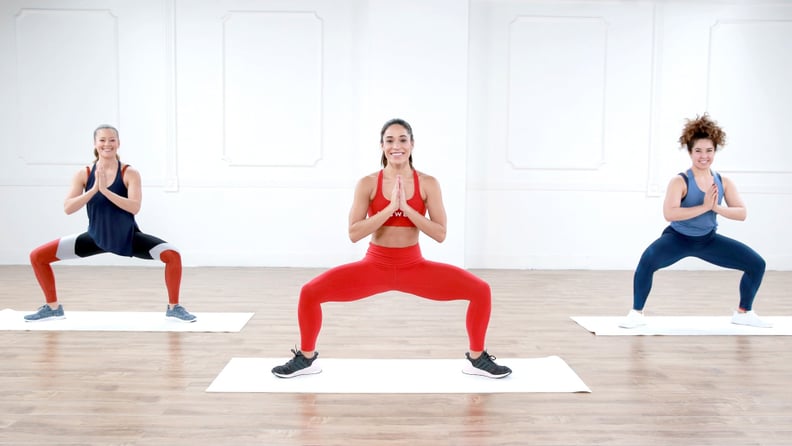 POPSUGAR Photography
POPSUGAR Photography
For most of us, in-person workout classes — and all the energy and the sense of community that come with them — still aren't an option. That's why we're continuing to bring you free Instagram Live workouts over on @popsugarfitness — if you can't be sweating in a studio full of workout buddies, working out with these intense trainers and the rest of our Instagram fam is the next best thing.
This week's schedule is packed, starting off with a special donation-based Rumble Boxing workout that gives you the option of donating to racial justice nonprofit Color of Change. We encourage you to donate what you can here. Check out the rest of the schedule below, and try out our previous Instagram Live workouts on the free Active by POPSUGAR app.
Feel free to tag us with #POPSUGARSweats and add our full lineup to your Google Calendar so you never miss a session.