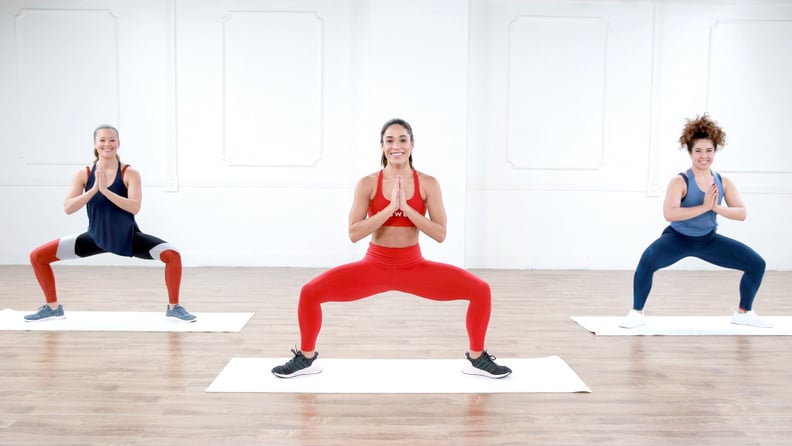 We see you out there crushing one at-home workout after another and looking for new routines wherever you can find them — we're doing the same thing. That's why we're excited to continue offering our ongoing series of live Instagram workouts over on @POPSUGARFitness to keep you motivated, moving, and feeling good wherever you are. If you're craving a change of pace or that special community atmosphere you get in a workout class, these live routines are for you!
We have five new and challenging routines on deck this week to get you sweating and feeling strong. We even have an offering designed to get the whole family moving together. Check out the lineup below and make sure to tune in and share your boomerangs, posts, and Instagram Stories with us using the hashtag #POPSUGARSweats!
Don't miss any of these amazing workouts, add them to your Google calendar!