Mariah Bell's Free Skate to "Hallelujah" at 2022 Olympics
Mariah Bell's Free Skate "Was the Exact Olympic Moment She Was Hoping For"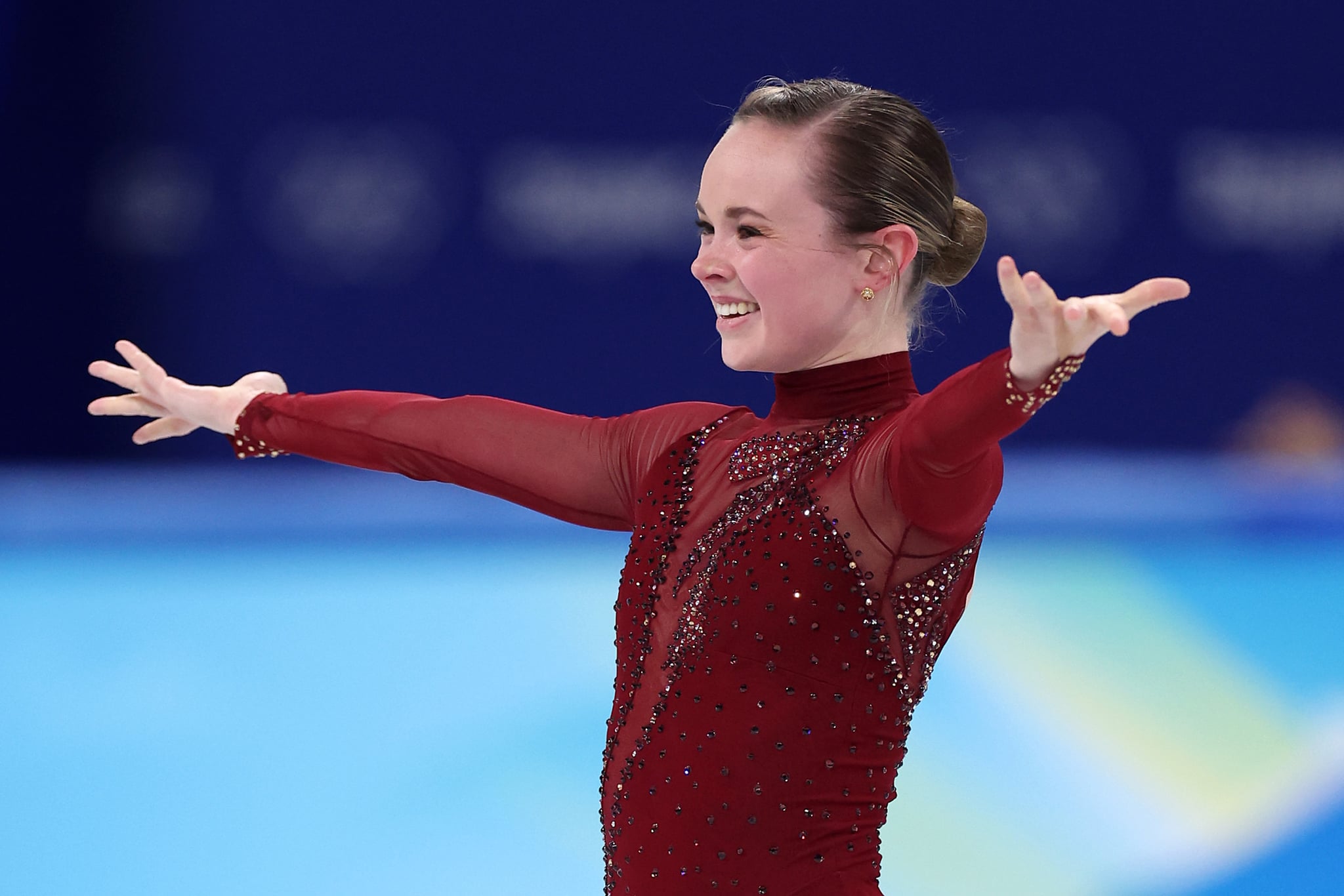 US skater Mariah Bell performed beautifully during her free skate to k.d. lang's rendition of "Hallelujah" at the 2022 Olympics. After falling during her short program, she took out the triple-triple for this free skate. Without that element, broadcaster and former Olympian Tara Lipinski said, "She is very capable of a clean skate, and that is exactly what she's hoping for." Her skate wasn't perfect, catching a slip on the edge of a triple Salchow jump, but she landed two difficult jumps at the end and had a fall-free performance.
Johnny Weir, Lipinski's broadcast partner and a fellow former Olympian, said: "Mariah's skating is so accessible, such an ease of her carriage, class, elegance. She's a skater that everybody can imagine themselves being one day." Lipinski replied, "She really is the quintessential skater," and commented on her "classic style and lines."
A STUNNING performance from @MariahBell96!#WinterOlympics pic.twitter.com/k3a38vOus3

— On Her Turf (@OnHerTurf) February 17, 2022
At the end of Bell's free skate, she was in first place with a score of 136.92, but that was before other skaters performed and topped her score. "She fought for those jumps," said NBC's Terry Gannon. "She's fought doubt. She's fought time. And now she's had her moment at the Olympics."
The 25-year-old made her Olympic debut on Tuesday during the short program portion of the competition, becoming the oldest American women's singles skater to take the ice at the Games since 1928. She was a second alternate for Team USA at the 2018 Winter Olympics.
"This was the exact Olympic moment she was hoping for. That was absolutely incredible," Lipinski said, adding: "Each jump I felt my emotion growing, growing. I just wanted her to hang on to every single landing. And she was so secure and confident, and there is such a genuine, raw, warm emotion about her skating. It's not just an artistic presentation, it's like she's sharing a little bit of herself with you and with the audience."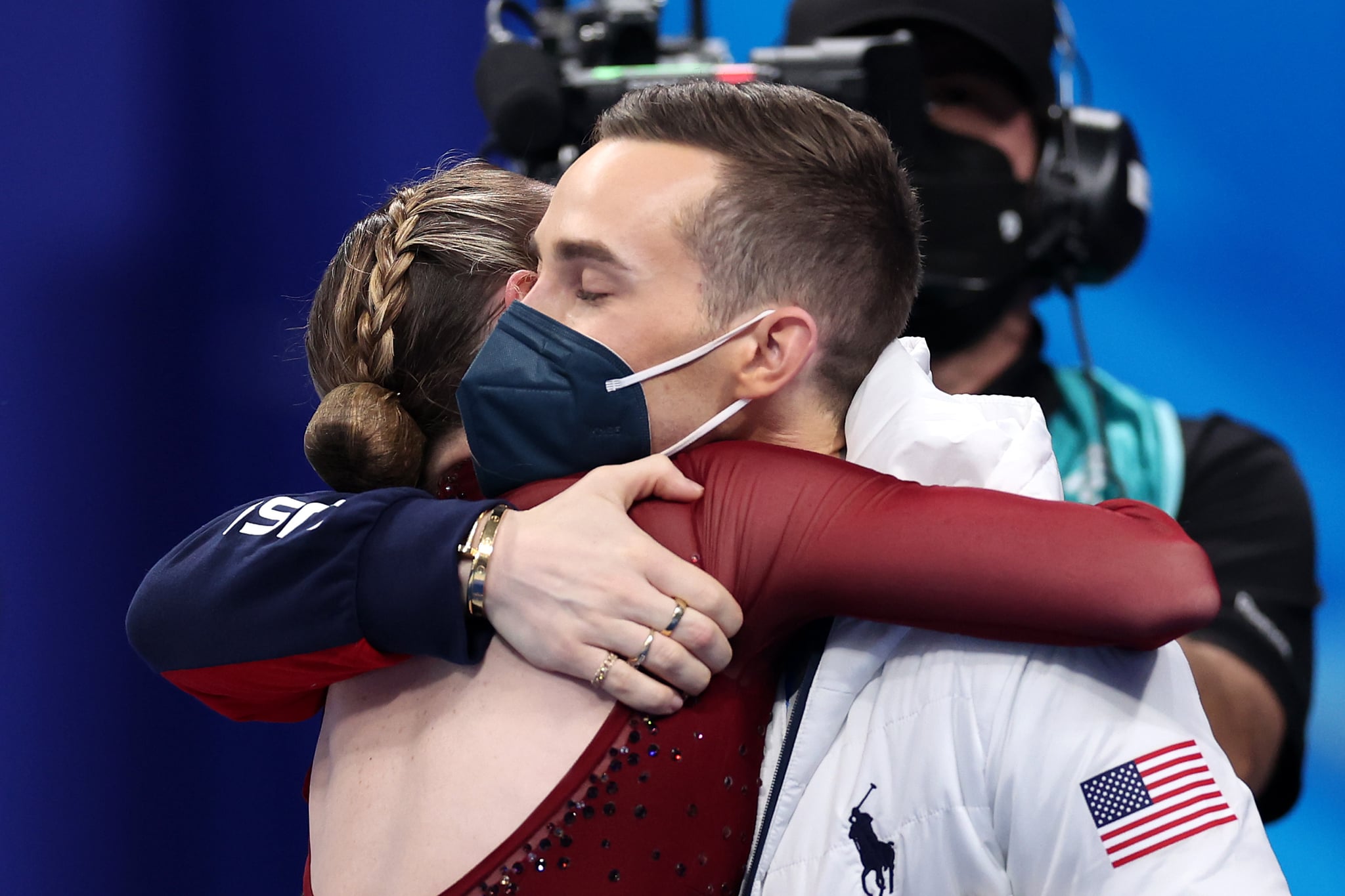 Coach Adam Rippon hugged Bell off the ice after her nearly flawless performance and was heard saying, "I need a drink."
"To perfect simplicity is much harder than to disguise imperfection, and she fought," Weir said, referring to Bell's near slip, where she didn't put a foot or hand down. "She fought."
"This music, 'Hallelujah,' the choreography. It's just so perfect. It fits her to a T," Lipinski said. Weir added, "It's so warm, and buttery, and soft, and nice, and velvety."
The Russian Olympic Committee's Anna Shcherbakova won the women's figure skating competition. With a final score of 202.30, Bell finished in 10th place. Weir said, "This was a wonderful tribute to a very long, very successful career that she's had to fight hard for." It must feel amazing to finally experience this amazing Olympic moment.
Image Source: Getty / Matthew Stockman