Peloton's Artist Series Welcomes Mary J. Blige
Peloton's Artist Series Can't Be Without Mary J. Blige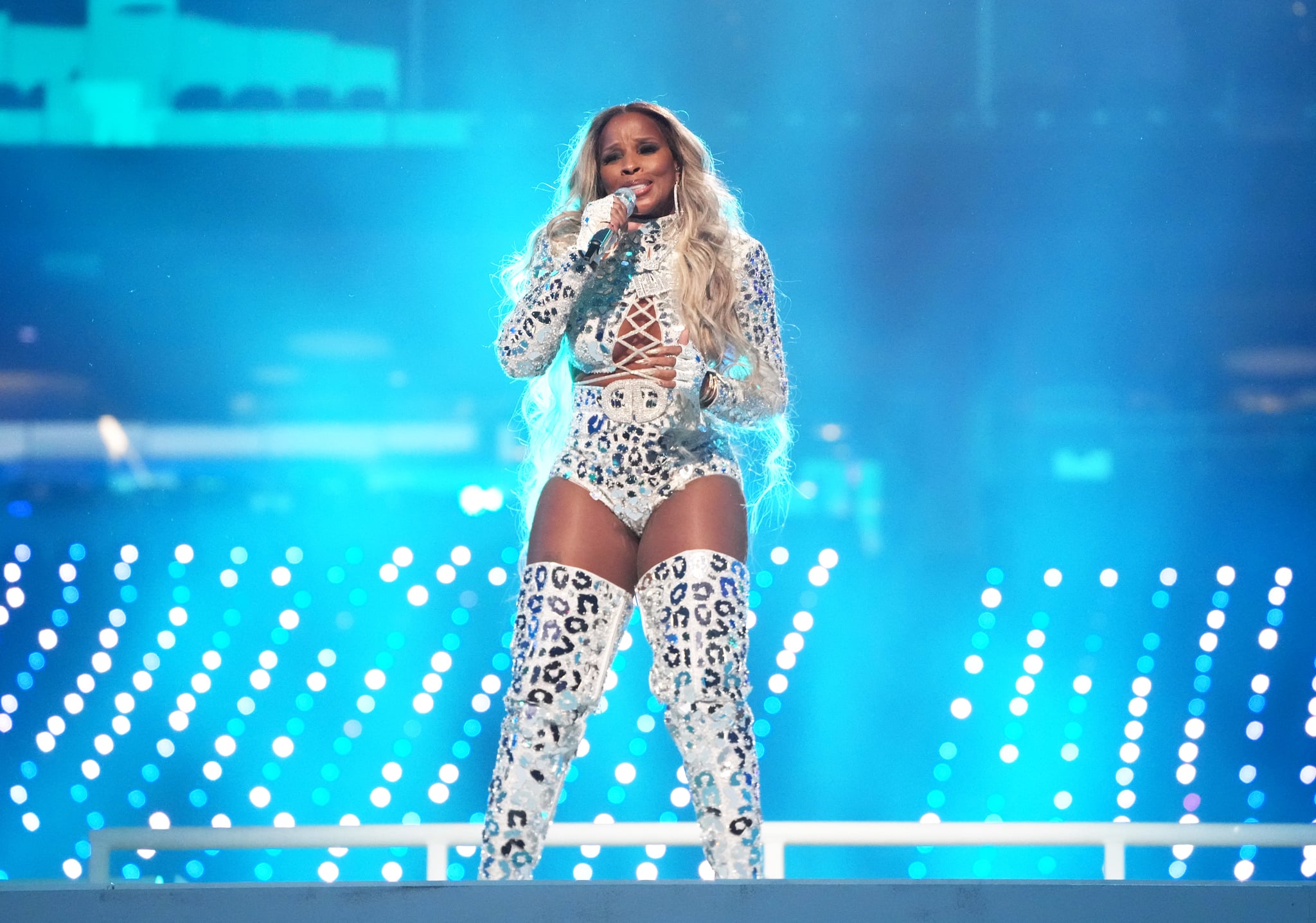 Image Source: Getty / Kevin Mazur
On Valentine's Day, the day after Mary J. Blige had the Super Bowl LVI crowd bumpin', Peloton announced Blige as the next musician to be featured in its Artist Series. "Our new Artist Series is certified hateration- AND holleration-free," the workout platform wrote on Instagram. While the post also states that the series begins on Feb. 17, according to the app's schedule, the series actually begins with a 30-minute run taught by instructor Jermaine Johnson on Feb. 16.
The remaining Blige-themed classes include instructors Aditi Shah (20-minute yoga flow), Kirsten Ferguson (30-minute walk and run), Jess Sims (30-minute full-body strength), Tunde Oyeneyin (30-minute ride), and Cody Rigsby (30-minute bike boot camp). You can stream all the classes through the Peloton app on mobile or desktop devices.
Check out the Artist Series class schedule below, and get ready for the "Family Affair" that kicks off tomorrow by watching Ferguson, Sims, and Oyeneyin's soulful rendition of Blige's song "I'm Goin' Down."
Mary J. Blige 30-Minute Peloton Run: Jermaine Johnson on Feb. 16 at 1:30 p.m. ET
Mary J. Blige 20-Minute Peloton Yoga Flow: Aditi Shah on Feb. 16 at 6 p.m. ET
Mary J. Blige 30-Minute Peloton Walk and Run: Kirsten Ferguson on Feb. 16 at 7 p.m. ET
Mary J. Blige 30-Minute Peloton Full-Body Strength: Jess Sims on Feb. 16 at 7:30 p.m. ET
Mary J. Blige 30-Minute Peloton Ride: Tunde Oyeneyin on Feb. 16 at 8 p.m. ET
Mary J. Blige 30-Minute Peloton Bike Boot Camp: Cody Rigsby on Feb. 17 at 12 p.m. ET