16 Must-Follow Meal-Prep Tips For Weight Loss
Since losing weight is so much about what you eat, not how much you exercise, planning out your week's meals and snacks is absolutely essential to your success. Unfortunately, we're not talking about making an enormous batch of mac and cheese. If you're looking to slim down and eat healthier, registered dietitian Leslie Langevin, MS, RD, CD, of Whole Health Nutrition shares these tips for Sunday meal planning.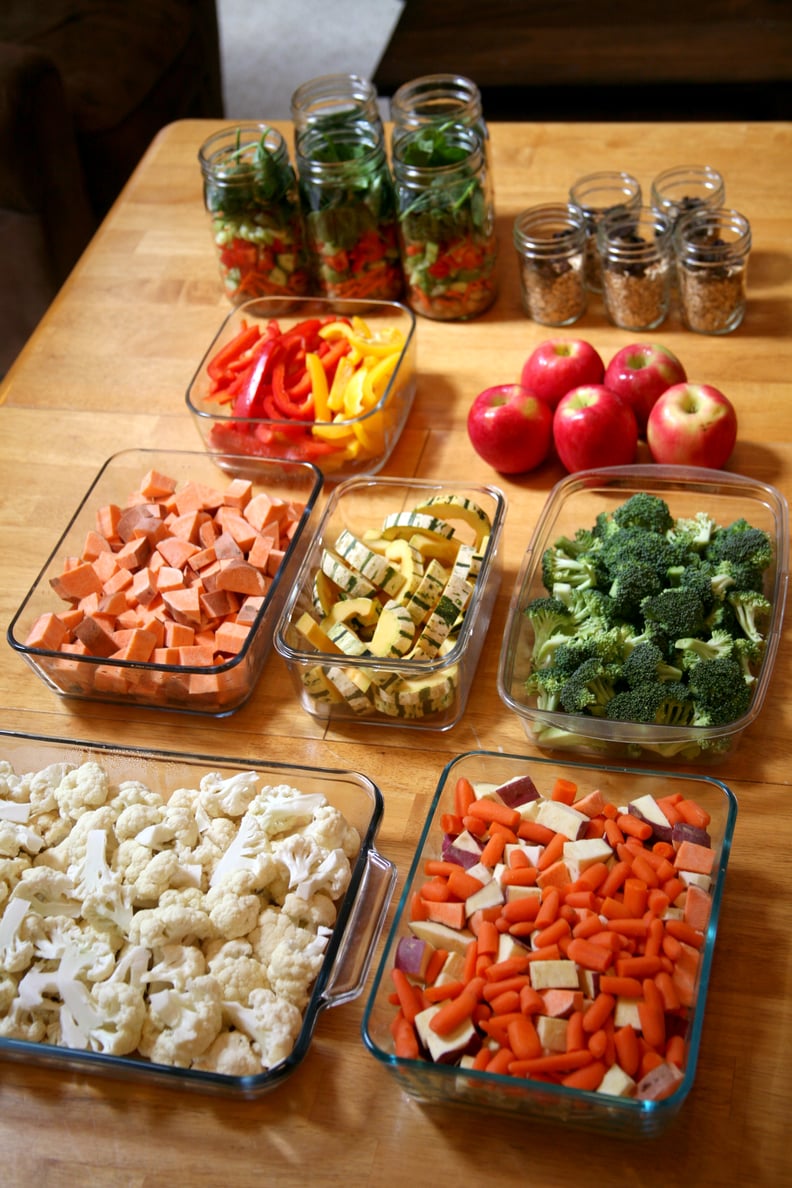 Plan out every meal and snack so there's no wiggle room: Make sure each meal includes protein, carbs, fiber, and healthy fats, and all snacks should have at least two of these: protein, fiber, and healthy fats. When you're first starting out, doing the exact same food for each meal and snack might be the easiest.
Eat veggies for at least two meals and one snack per day: Snack on ants on a log or red pepper strips with hummus using this hack. And don't limit your veggie intake to just lunch and dinner. Add spinach and broccoli to your breakfast smoothie freezer packs or mash beans in your mason jars of overnight oats.
Plan for times you know are difficult for you: If you know you're famished right before making dinner, wash five apples so you can bring one each day to nosh on around 4 p.m.
Plan for cravings: Don't ignore cravings for sweet, salty, or crunchy foods. Plan out healthy, low-cal ways to satisfy them such as making a batch of chocolate peanut butter protein balls to keep in the freezer for after dinner.
Have one large salad per day: Mason jar salads for lunch make this easy since they keep well for five days in the fridge. Or if you prefer eating your salad for dinner, Leslie recommends washing twice the amount of lettuce or kale so you get two nights' worth, and "wrap it in paper towels to keep it fresh."
Have cut-up veggies on hand: Use them for roasting, steaming, or sauteing, for soups, or for snacking. I usually prep five different varieties to use for my dinner, including cauliflower, broccoli, sweet potatoes, squash, and green beans.
Roast a pan of mixed veggies: Leslie says this is great to have on hand throughout the week to "add to salads, quinoa, eggs, or have as sides for meals."
Freeze things in muffin tins: Options like mini turkey meatloaves, sausage egg muffins, or steel-cut oatmeal that only need a quick warming are great to have when you're short on time.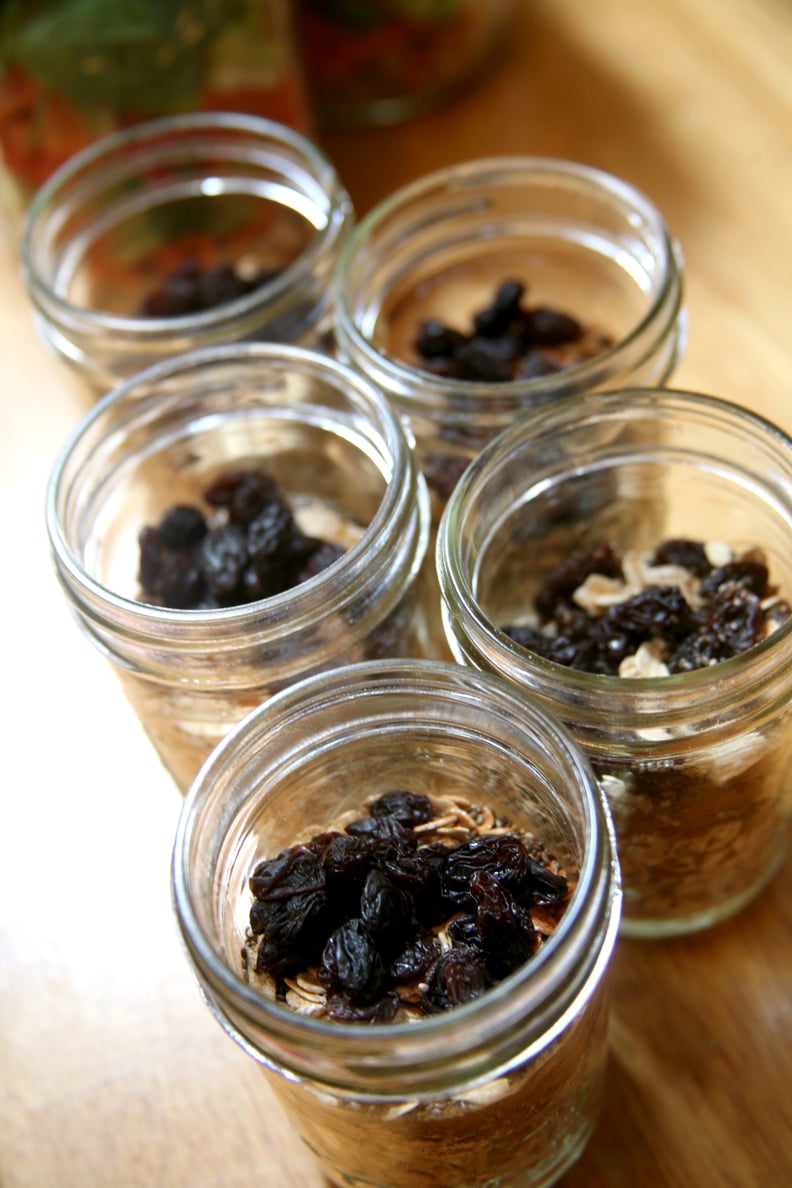 Overnight oats: Make all five of your overnight oats at once. Then, before you go to bed, grab a jar and add a little maple syrup and milk.
Beans and whole grains: Make a big batch of beans in the crockpot and cook up one or two cups of dry brown rice, quinoa, millet, or barley. Freeze in one-cup servings to grab for meals later.
Crockpot love: For colder days, cook up a big batch of crockpot oatmeal or slow-cooker chickpea curry. Store in one- or two-cup glass containers to use for a week's worth of breakfast or lunch.
Chop once: If you're making dinner Sunday night using ingredients you use for a few of your typical dinners, cut up a bunch at once to store in the fridge. Cut-up onions, red peppers, celery, and carrots will stay fresh all week.
Extra chicken: Make twice as much so you can use it for your Sunday meal, and "make tacos, soups, or add to salad the next day for a quick dinner."
Hard-boiled eggs: Leslie tells clients to "cook up one dozen hard-boiled eggs for snacks, salads, or breakfast on the go." They'll keep for up to five days.
Plan one meal to indulge: This will prevent you from feeling deprived and can be just the thing you need to feel good about eating healthy the rest of the week.
Take your time: Planning, shopping, and prepping can take three hours or more, so don't rush! Carve out a few hours on Sunday to peruse Pinterest for new recipe ideas, hit the store, and be home to chop and cook. It may seem like a ton of time to devote all at once, but it'll make a huge difference in not feeling stressed all week long. Most importantly, you're more likely to stay on the healthy path once you have that intention set on Sunday night.