Mets and Marlins Powerful Tribute to Racial Justice
Mets and Marlins Refuse to Play, Instead Have 42-Second Silence For Jackie Robinson and BLM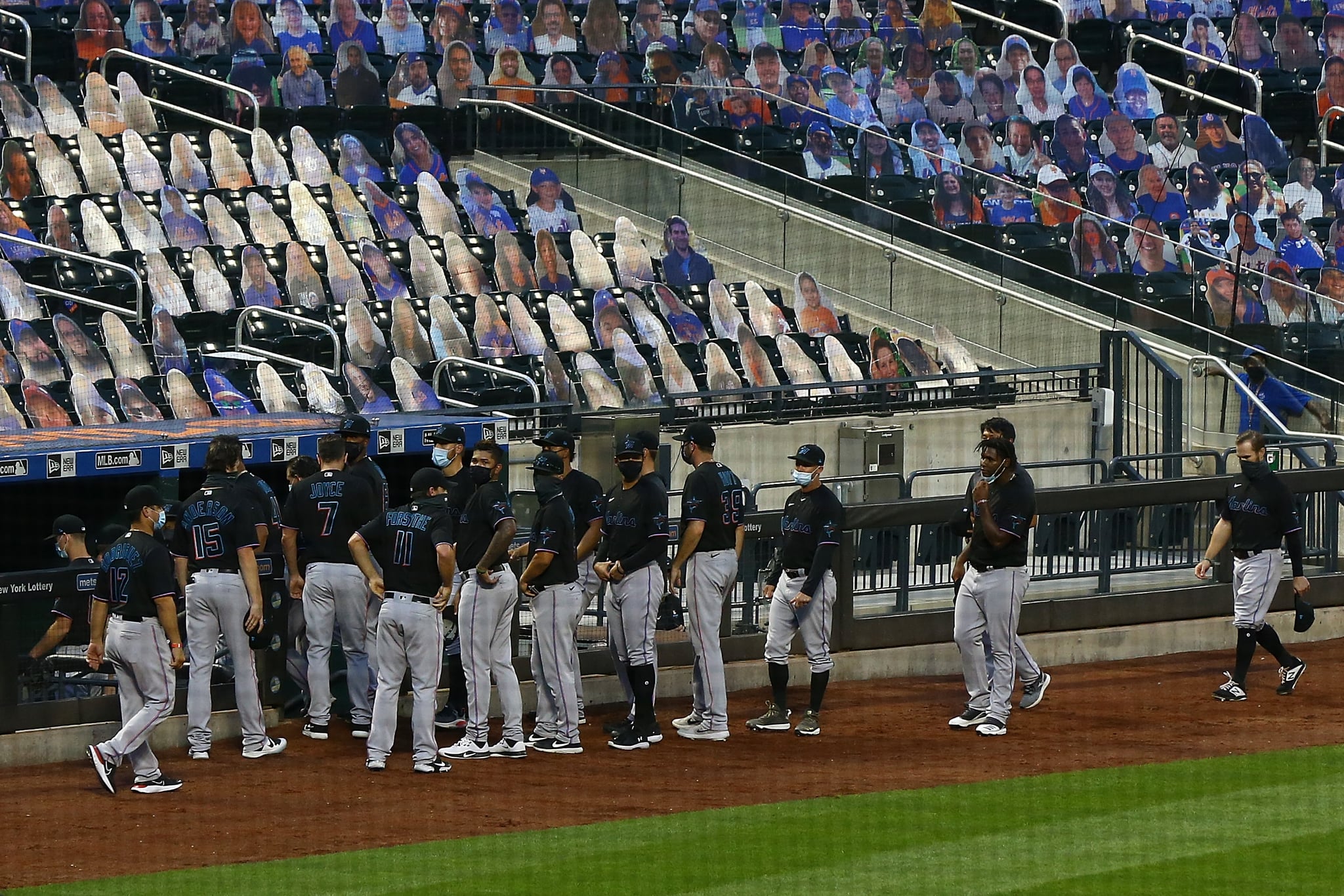 Image Source: Getty / Mike Stobe
This week has been a powerful week for sports — teams across leagues commenced in a strike to forgo their regular game play (even playoffs in the case of the NBA and NHL) in light of the recent shooting of 29-year-old Jacob Blake in Kenosha, WI. MLB teams specifically sat out of at least three games on Wednesday night.
On Thursday, Aug. 27, the Miami Marlins and New York Mets of the MLB came out of their dugouts at Citi Field, and instead of playing as planned, they commenced in a 42-second moment of silence on the field. They removed their baseball caps for the moment of silence, then tipped their caps and proceeded to walk off, postponing their scheduled game. What was left on home plate was a Black Lives Matter shirt, placed there by outfielder Lewis Brinson.
The 42 seconds honor Jackie Robinson, who wore the number 42 for the Brooklyn Dodgers and is credited for breaking the color barrier in the MLB. Jackie Robinson Day normally occurs on April 15, but it will be celebrated by the MLB on Aug. 28 this year (today). "August 28th is the anniversary of the March on Washington in 1963, along with the date in 1945 when Branch Rickey met with Jackie Robinson to discuss his future in the big leagues," ESPN writes.
"We can't just have one day out of the baseball year that we bring light to everything," Brinson, who was in the leadoff spot for the Marlins for the first time this season, said of Thursday's demonstration, according to MLB.com. "It needs to be Jackie Robinson Day. It needs to be the day after, the day before." He added separately that it can't be him alone "laying down the shirt and that's it. It has to be a movement and it has to continue."
Watch the full clip of the Mets and Marlins' tribute ahead and another clip here.
Enough. pic.twitter.com/25SnNMCfBu

— Miami Marlins (@Marlins) August 27, 2020