Nike SuperRep Go Training Shoe Review
I'm a Trainer, and This Is the New Nike Training Shoe I'm Loving For My At-Home Workouts
As POPSUGAR editors, we independently select and write about stuff we love and think you'll like too. If you buy a product we have recommended, we may receive affiliate commission, which in turn supports our work.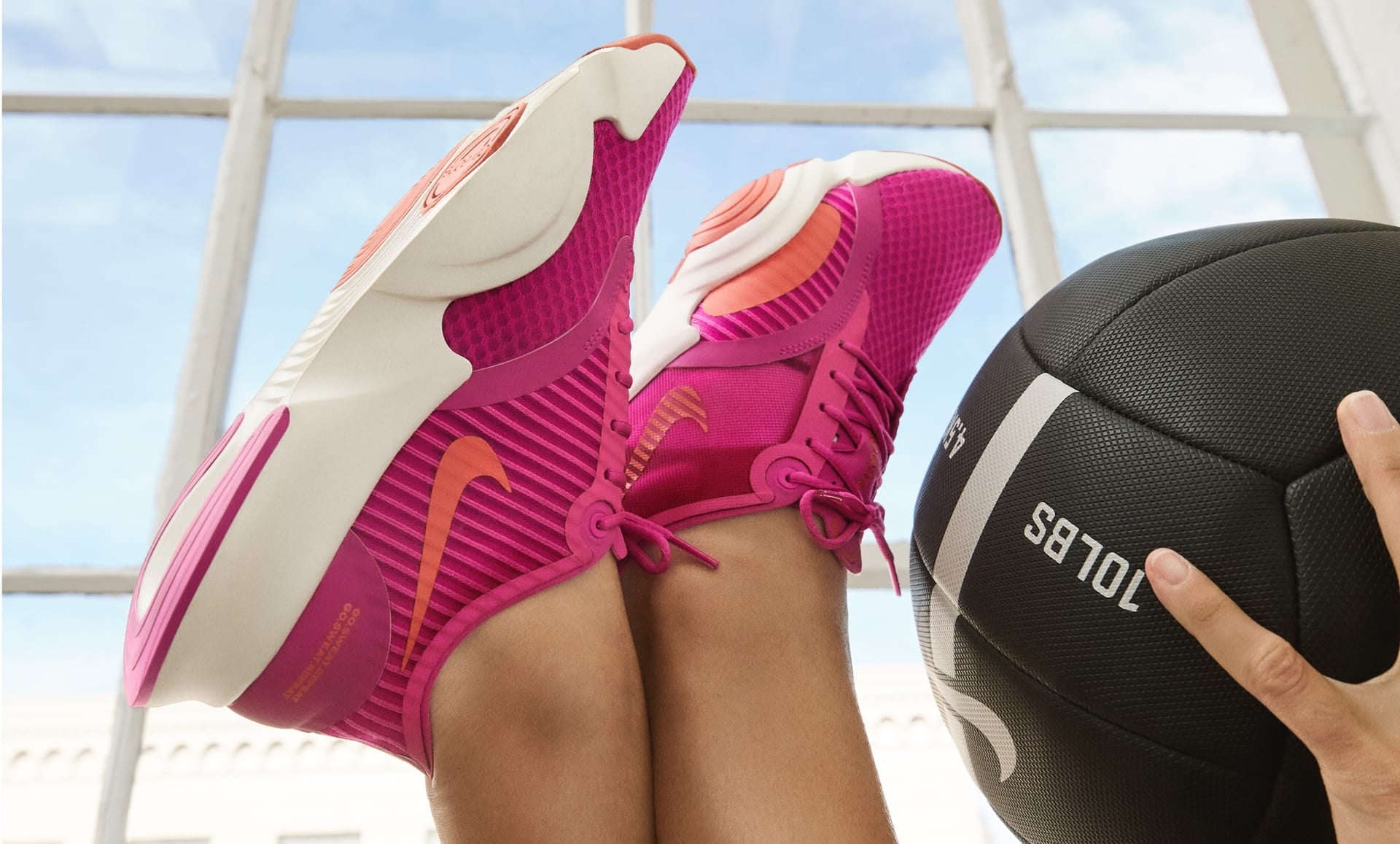 No matter how hard I try, I can't stop adding to my training gear and athleisure collection. I'm selective with my gear, only keeping items that "spark joy," aka gear that's functional and made from quality material. I've curated a great collection of leggings, sports bras, and running shoes, but I've actually never had a pair of shoes designed specifically for training.
I spotted the Nike SuperRep Go ($100) in my friend's Instagram Stories and I immediately went back, pressed the screen to pause her story, and had an "I need those!" moment. I shot her a quick message telling her that her shoes were super cute, and she replied telling me that she really liked them because they were lightweight.
Of course, I had to get them, and I'm in love! I'm not easy to please when it comes to workout gear or shoes, but when I put my pair on, I was surprised by how comfortable they were. I really like that the upper isn't too narrow or too wide and that my foot can actually breathe and doesn't move all over the place in the shoe. The SuperRep Go is light, supportive, and flexible. It reminds me of the Nike Pegasus running shoe. The mesh material is so light and soft, which I like because my foot doesn't feel like it's overheating and I feel like the shoe adapts to any exercise I'm doing.
The SuperRep Go is made for circuit training, and I've been wearing it whenever I do full-body strength workouts at home. So far, I'm really excited about its functionality, how light it is, the aesthetic, of course, and how comfortable it is! If you're in the market for a training shoe that is comfortable, light, and great for both traditional and explosive movements, I definitely think you should give the SuperRep Go a shot.