Peloton Pilates Launches On Demand
Peloton Just Launched Pilates Classes — and All You Need Is Your Mat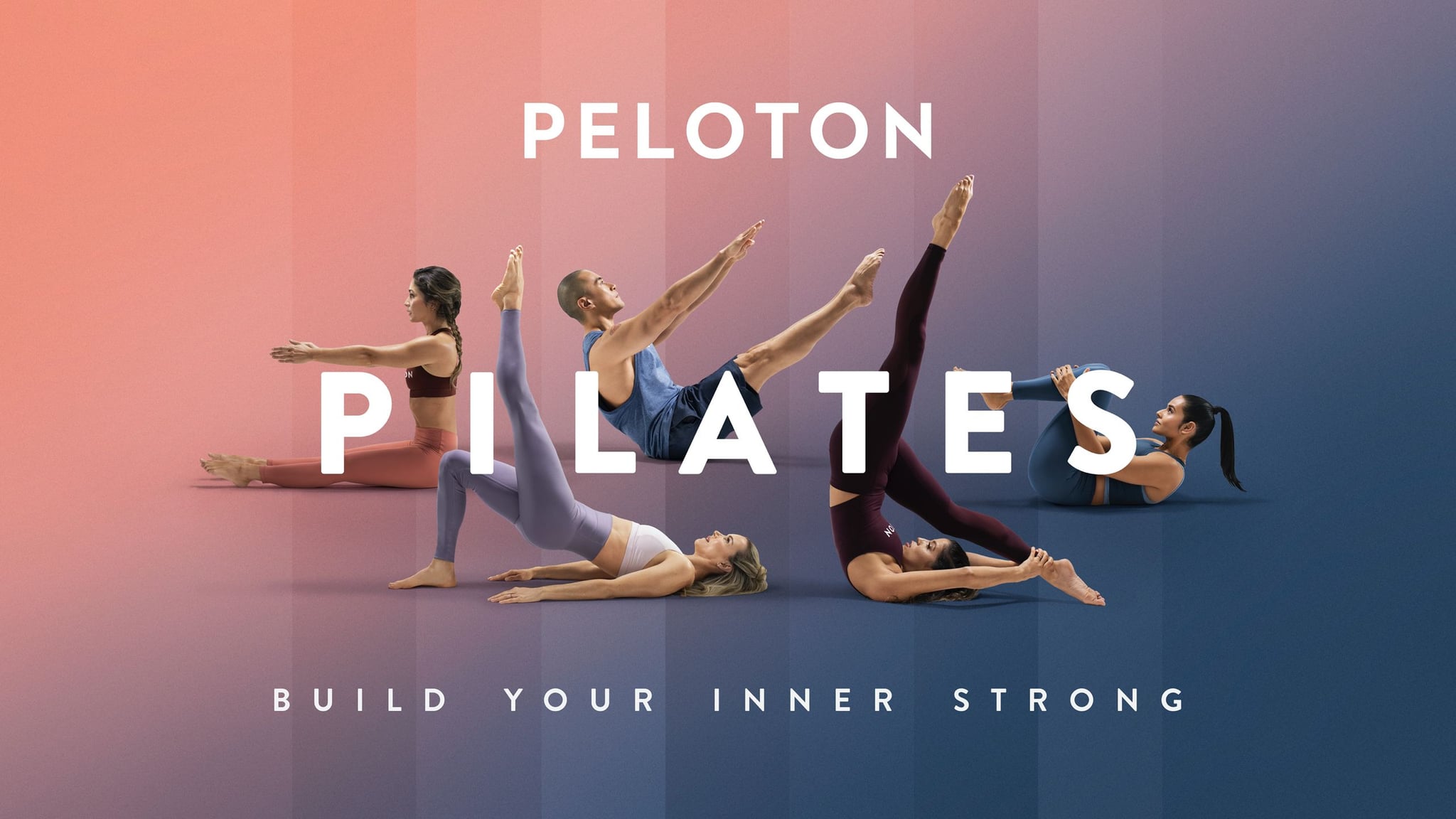 Attention Peloton-lovers: the platform officially launched its Pilates category on Dec. 16, with 20 classes total on demand. Sessions range from 10 to 45 minutes long and include unleveled, beginner, intermediate, and advanced courses led by Peloton instructors Kristin McGee, Emma Lovewell, Aditi Shah, Hannah Corbin, and Sam Yo, all certified in teaching Pilates.
Lovewell, a NASM-certified personal trainer and certified Pilates instructor through Kane School who has four on-demand classes coming out in this category, told POPSUGAR that Pilates benefits your core and spine — strengthening your core in turn helps support your spine, she said. Furthermore, spine mobility and health, she noted, is ideal for people no matter where they are in their fitness journey.
Lovewell is excited about the launch because of the way she feels after a Pilates session. "Pilates was originally created for dancers, and I was a professional dancer for many years, so I took Pilates classes all through dance. One of the main points and focuses is core strength and the notion that having a very strong center is going to make you a better athlete," she said, adding, "Pilates work is really so good for you, and I feel amazing after I've done a Pilates workout. I feel like, 'Wow I really just did something good for my body, and it's thanking me.'"
These new Pilates sessions will feature some moves you might have done before in Peloton core classes (Lovewell's included), but Pilates-specific moves have different terminology — one of her favorite exercises is criss cross, a variation of the basic bicycle crunch. Plus, she said that you should expect to move more slowly in these videos than in traditional core workouts. "There's a big emphasis on the breath, on deep core engagement, and on a lot of body and mind connection," she explained.
Access the Pilates classes under the "class type" section of Peloton app's strength workouts. All you'll need is a membership and a mat — no reformer necessary!
Image Source: Courtesy of Peloton