Review of Udi's Lasagna
An Italian Classic Gone Gluten-Free: Udi's New Frozen Lasagna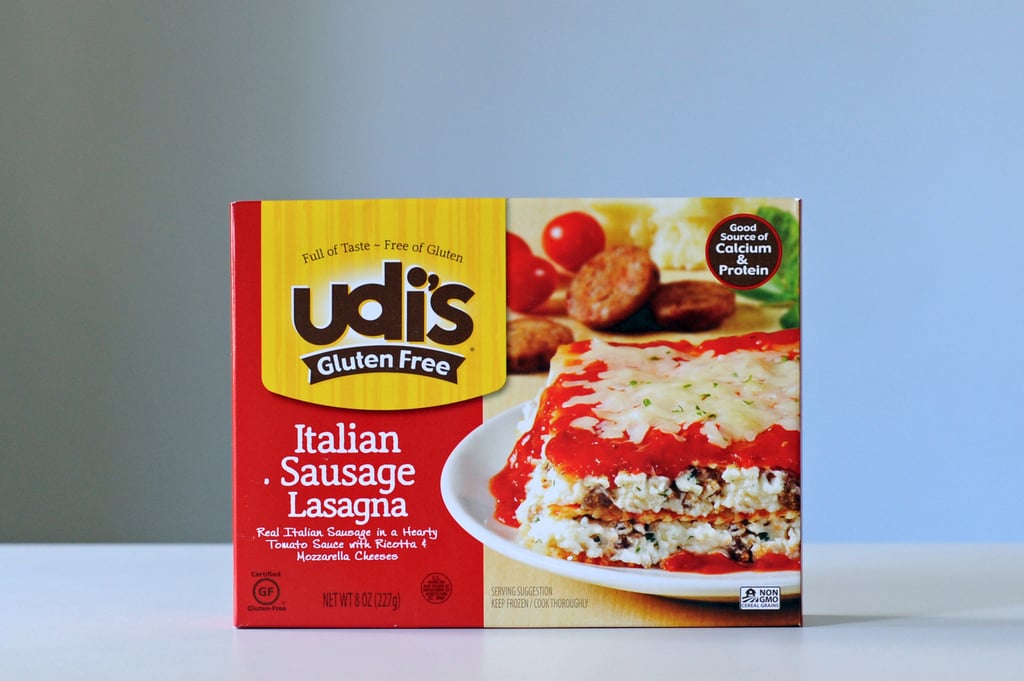 2
Udi's Italian Sausage Lasagna
We were all anticipating to prefer Udi's Italian Sausage Lasagna ($7 per meal), promising layers of ricotta and Romano cheese plus Italian sausage smothered in a traditional red sauce. While most enjoyed the tomato sauce and cheesy top, the majority of reviewers found the whole dish to be a little salty for their liking.
If you're looking for a meaty meal, this probably isn't the right lasagna for you. The sausage crumbles were very small and didn't add any extra texture or flavor. It tasted more like a classic cheese lasagna than a meat-filled meal, and without being called out on the front of the box, the sausage crumbles could easily be missed. Both lasagnas were heated up in the same microwave and followed the provided instructions (five minutes and 45 seconds of cook time, plus two minutes of rest), but tasters preferred the texture of the broccoli and kale lasagna.
While the Italian sausage lasagna has 30 fewer calories and two more grams of protein than the vegetarian lasagna, I can safely say that POPSUGAR Fitness's verdict is to opt for Udi's Broccoli & Kale Lasagna — and get ready to be hooked!
Photo: Nicole Perry